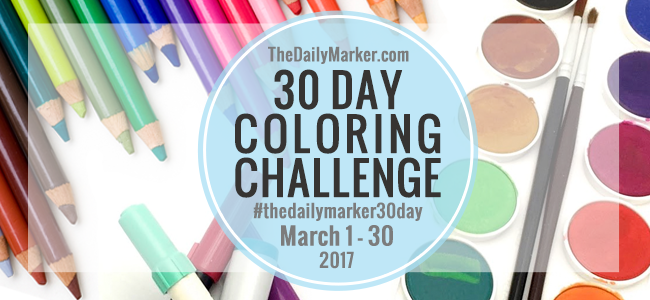 Hellooooo Friends, How are you? Did you enjoy the hop yesterday? Wowza there are some amazing prizes up for grabs….still … if you missed the hop somehow click here  🙂 Besides that I was so overwhelmed with support and love for the challenge that so many companies were happy to come together for the hop and thankful for you to visit them all. I know it was a little time consuming but, totally worth it.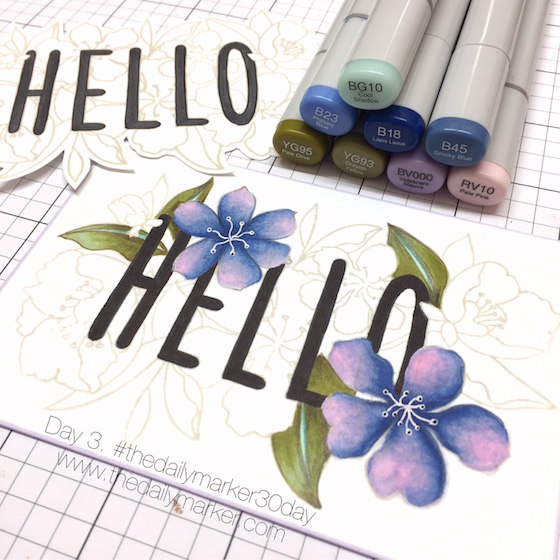 I practice what I preach and it was hard to find a little me time today but, I managed about 11:00 pm. Ahhh that felt so good so sit down and color. The day I laid my eyes on this stamp from Mama Elephant it was instant love and I hope to finish it tomorrow.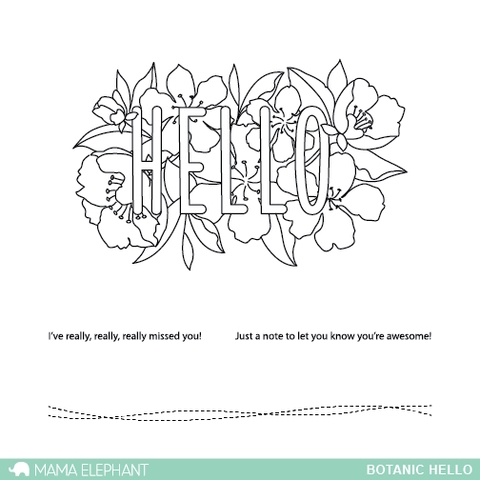 On another note I am totally blow away and so inspired with everything you all are uploading here and there. Thank YOU!! See you tomorrow and have a great day. Hugs, Kathy
P.S. If you have any questions about the coloring challenge you can refer to this post and see my  video here. If you want to get my posts in your mailbox you can sign up here.
The premise of "The Daily Marker 30 Day Coloring Challenge" is to color something everyday even if it's for five minutes. (However feel free to  jump in or out as time permits). Any coloring medium is welcomed. Click here for DAY 1. TO UPLOAD YOUR COLORING on my blog or here on Instagram or here on Facebook (it's a closed group). Please remember to use the hashtag #thedailymarker30day and for kids & young adults #thedailymarker30daykids