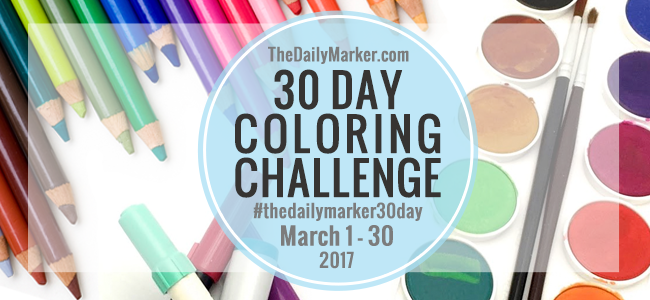 Helllooooo Friends, Ack it's Day 28 and depending on when you get this I might still be working on my post. If you look at my post in  your inbox click here later for an update and video. (These last few days I really am making a big effort to give you more … hence more time required) I know you all are patient so I am a grateful.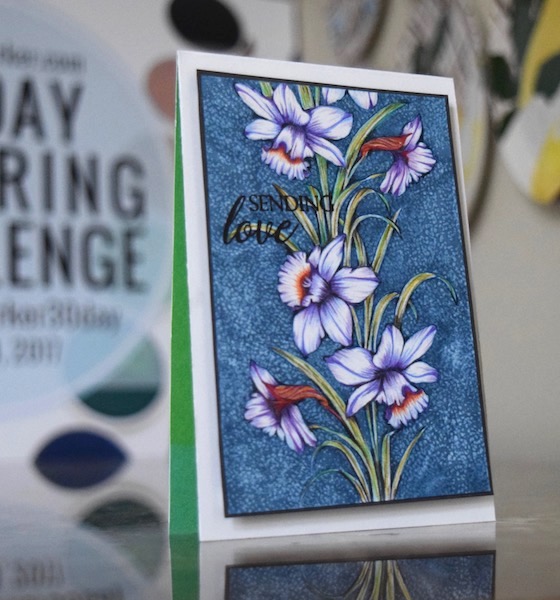 No Line coloring can be easy and I hope my video will prove that. If you subscribe to my videos you will get it in your video feed. Ok…whew! Now how about this stamp isn't it a beauty …it's from Gina K Designs called, "Sending Love" . I stamped the image with a pastel ink and then colored the background with a copic marker B97.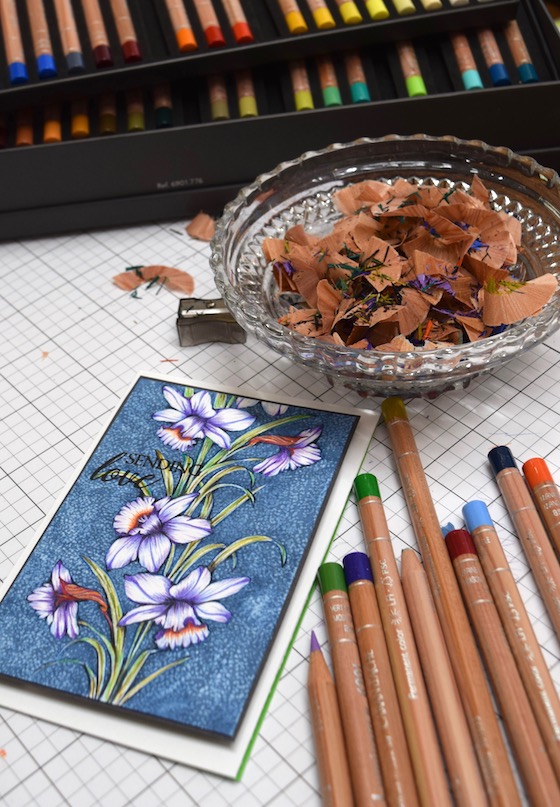 The most important thing I have discovered is a sharp tip and to have an antique bowl for your shaving .. just kidding but, I do love mine.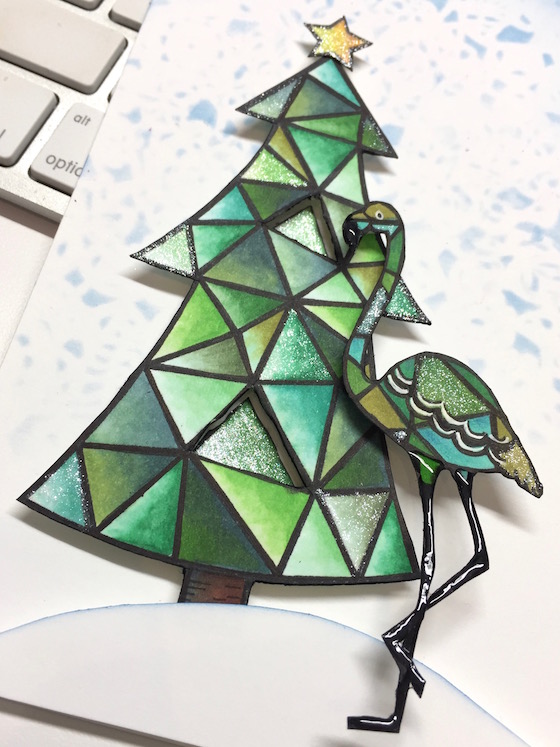 During the last coloring challenge I colored these sweet stamps from Krumspring. I thought I would share again since I have a giveaway. She has such great stamps and is so inspiring.
GIVEAWAY! Woo Hoo a $25.oo gift certificate to the Krumspring Stamp Store. To quality just say hello in the comment area. A random winner will be announced a few days after the challenge.
Be back soon. Hugs, Kathy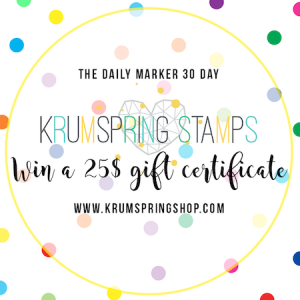 E-mail: info@krumspringshop.dk
Facebook: www.facebook.com/krumspring
Instagram: www.instagram.com/krumspring_
Website: www.krumspringshop.dk