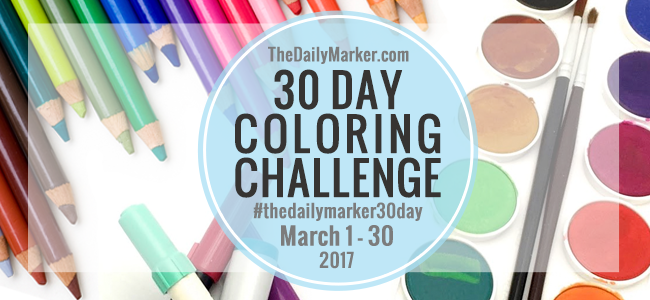 Hello Friends, What's new? It's Day 23. and we have come so far…. Today I didn't have a lot of time and instead of picking up a coloring book I picked up a card panel that I water colored on Monday.  Why you might ask?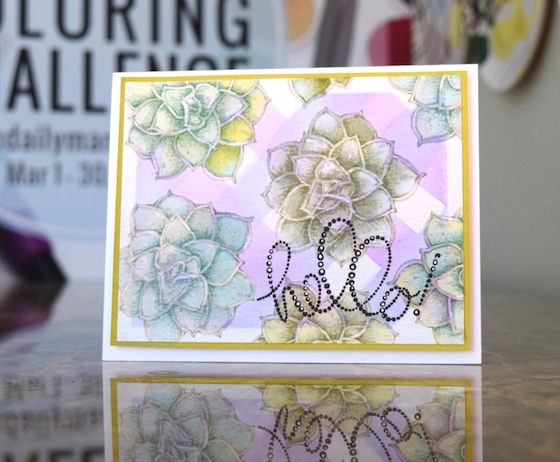 Introducing the revised and finished card. Do you remember this card panel as seen in this post? I loved that the background was colored on top of the succulents using Power Poppy's "Succulent Singles". Once the background is dry you color the succulents …simple and easy.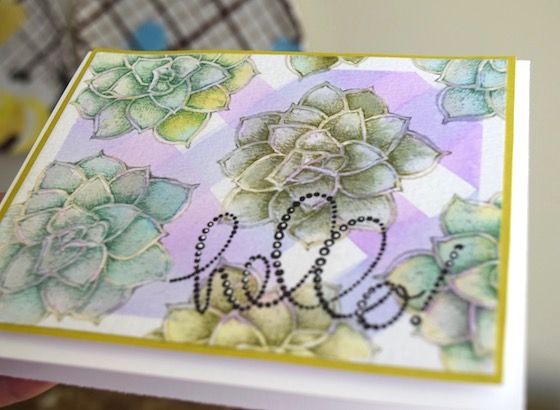 The fact is simple, easy and loose isn't my jam and I just had to revisit this and add some details to those nook and crannies that I always talk about in my videos. Plus some dots on that beautiful hello with a white gel pen.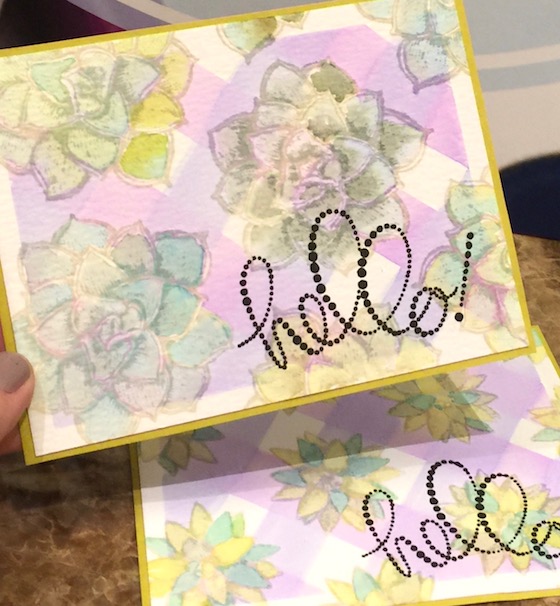 Ok now you can see the difference right? Little tiny lines can make a big impact … I think … what do you think?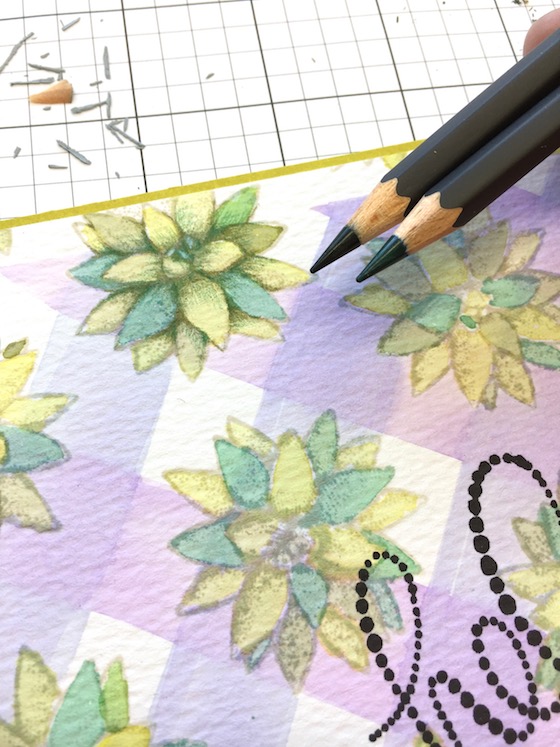 I made two panels and just started on this one. Two different green colored pencils and that's all it took. So I encourage you to see if you need to add anything to your nooks and crannies lol. This is watercolor paper and I used regular pencils. You can add more watercoloring to those tiny areas but, I didn't want to fuss with blending and water and all that.
As always I am so grateful for your visit and have a wonderful crafty day. Hugs, Kathy