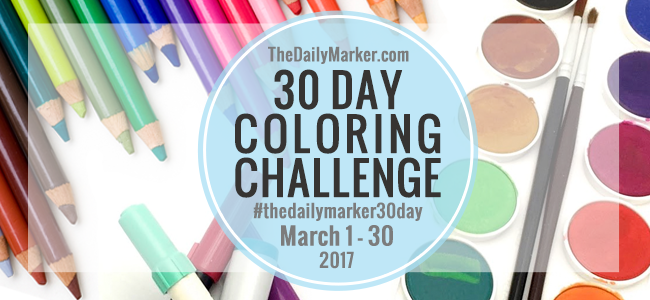 Hello Friends, It's Day 21. How are you all doing with your coloring? I hope you are feeling successful even if you aren't playing everyday. Frustration is something that I hope isn't popping up for you. Feel free to let me know. On another note I will hopefully get to all emails tomorrow. Thanks for taking the time to send me a note.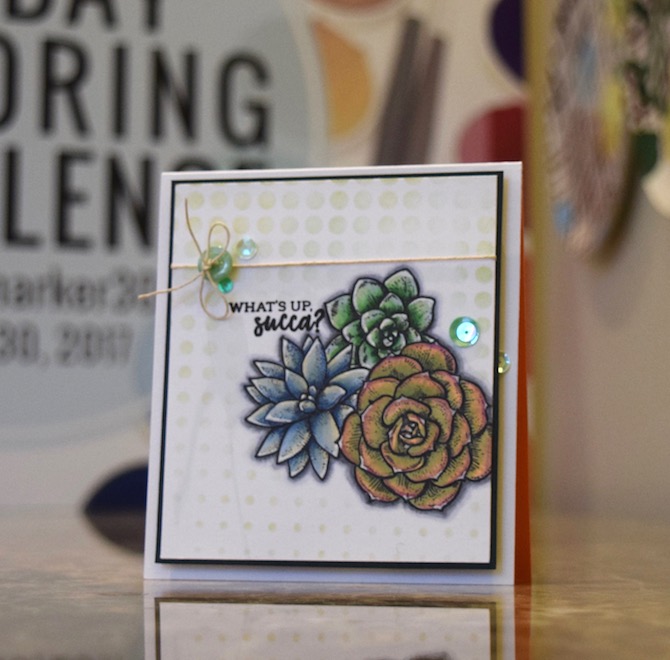 Yesterday's technique with Power Poppy' s "Succulent Singles"  was a good one but, in all honesty I don't feel I executed it very well and I am anxious to do it again.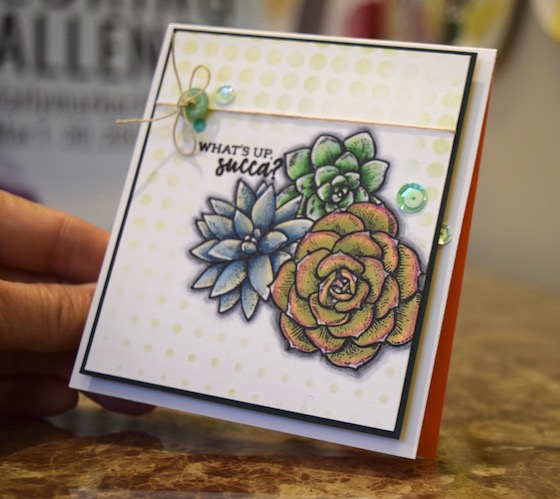 These beautiful succulents needed a second chance with some of my beloved markers lol.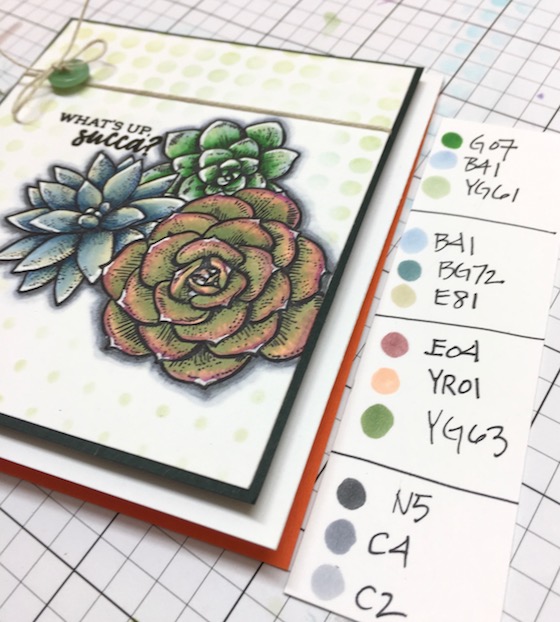 These were some fun color combos and I would love to know if you find them useful.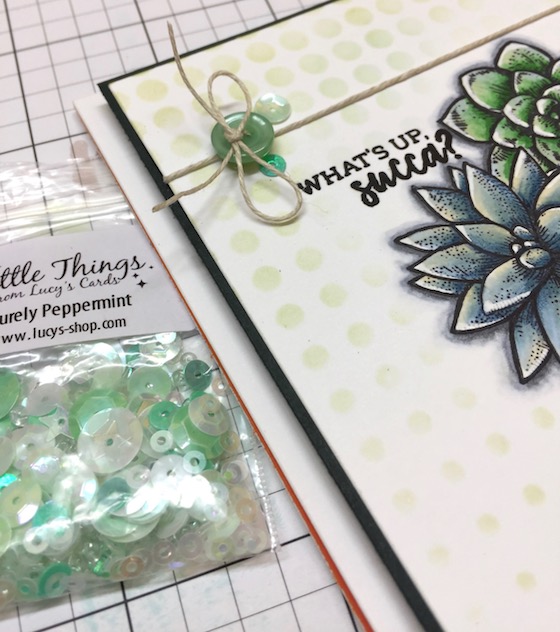 More twine!! I am getting obsessed with it and I always love adding a few of Lucy's sequins mixes.
Tomorrow I will have a video … and I am wishing you a good day! Hugs, Kathy