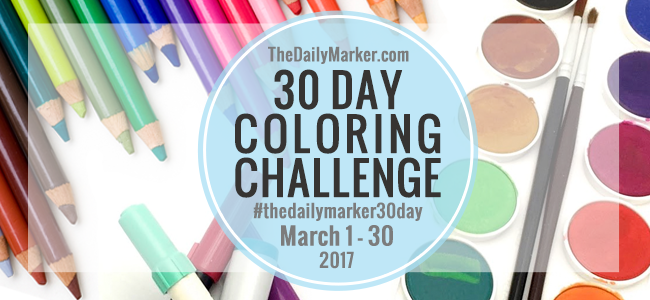 Hello hello friends, Welcome to Day 14. Have you been hit with some of the snow …sleet …. rain? In Maryland we are getting a mix of everything. My dream weather event is for a big dump of fluffy snow and then for it all to melt the next day. 🙂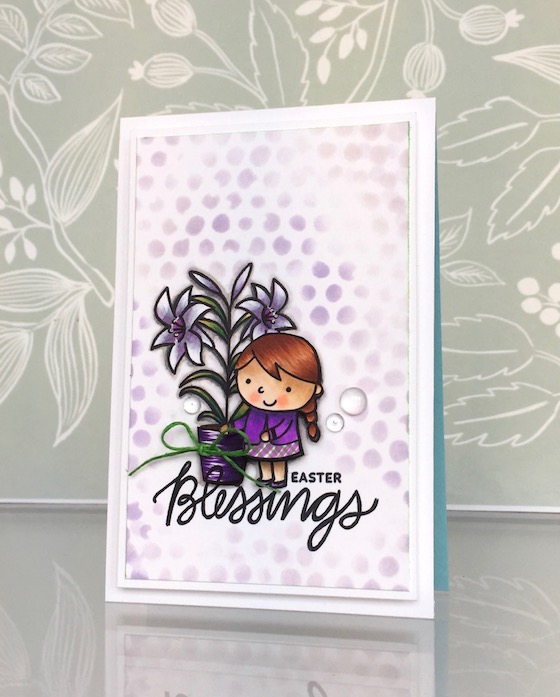 Not much natural light today so my background is not my regular one for the challenge. Love these sweet sweet stamps from Pretty Pink Posh. I combined "Easter Blessings" with "Forever Friends" for my card today. Finishing a card off with some 4mm water droplets and 6mm droplets gives your card that extra texture.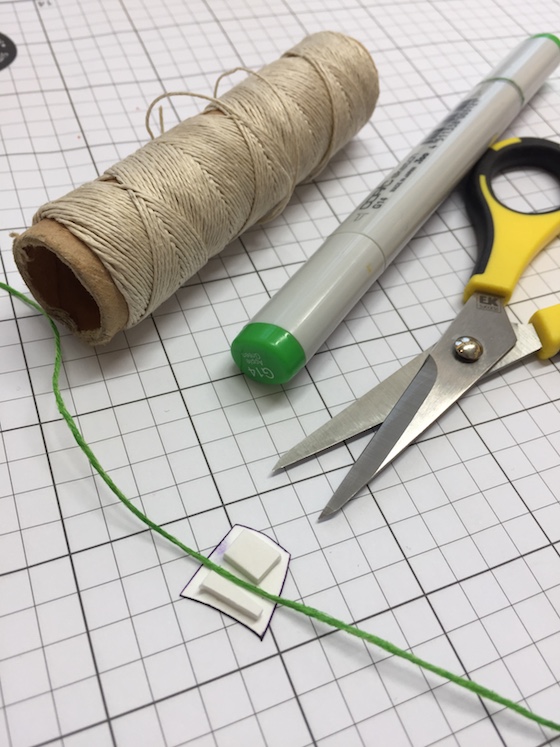 I am getting nervous my twine roll is dwindling down and I need to reorder. I colored some with a green marker & to hold the twine in place I fit it between my foam tape to tie my bow.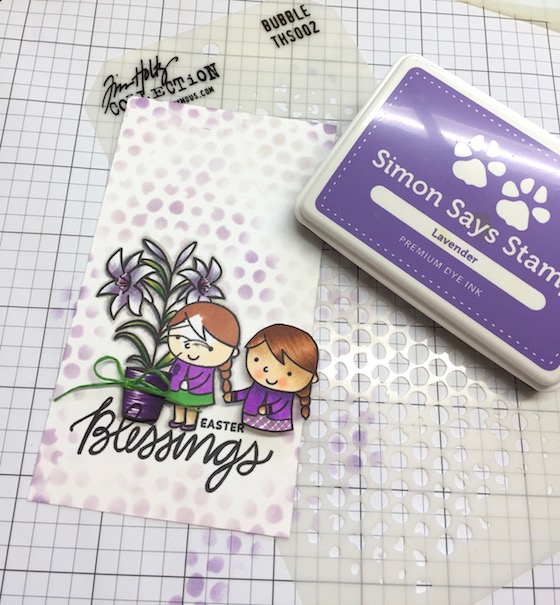 Even though I have been using stencils for years … it never gets old. Such a quick and easy fix for an interesting background. Today I used this bubble stencil with some lavender ink.
Have a good day and good luck with this crazy weather. See you tomorrow for another giveaway. Hugs, Kathy
P.S. Click here for DAY 1. TO UPLOAD YOUR COLORING on my blog or here on Instagram or here on Facebook (it's a closed group). Please remember to use the hashtag #thedailymarker30day and for kids & young adults #thedailymarker30daykids
P.S.S. If you have any questions about the coloring challenge you can refer to this post and see my video here. The premise of "The Daily Marker 30 Day Coloring Challenge" is to color something everyday even if it's for five minutes. (However feel free to jump in or out as time permits). Any coloring medium is welcomed.