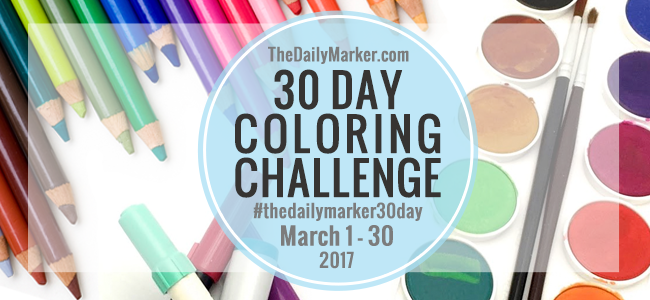 Hello Friends, Can you believe it's Day 13. already? Oh my! I hope you all had a lovely weekend. My sister and I are visiting my daughter at college … she had to much work to do so she didn't take time off for her spring break.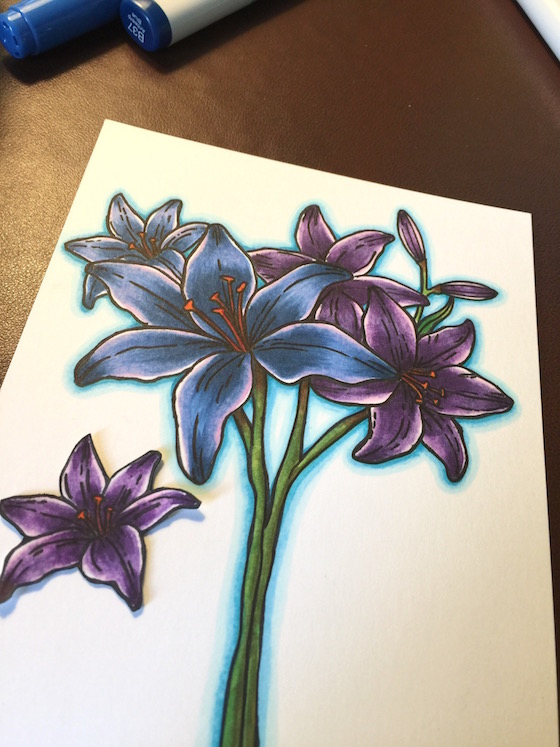 Hotel room lighting isn't the best but, it felt so good to really take my time and color today while we waited to meet my daughter for dinner. This beautiful stamp set is from Jane's Doodles. It has been fun watching Jane's company grow and she is as sweet as can be. I stamped an extra flower to pop on my bouquet …. yes another bouquet lol.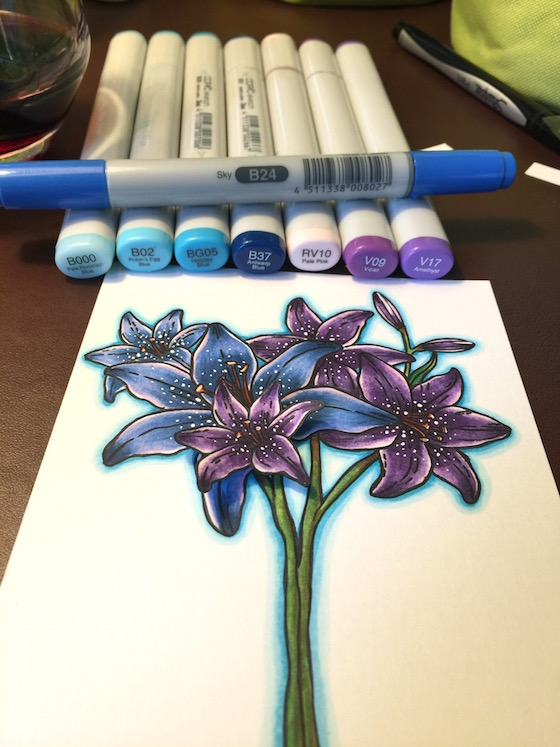 Here's all the colors. This is the fine tip sharpie you see in the video below and I use it every…single…day!! Can not live without mine.
GIVEAWAY!! Win a goodie bag containing one of Janes beautiful stamps. Winner will be announced at the end of the challenge.
As promised here is the list of WINNERS from Day 2. Blog hop. Thank you all for leaving love on all the blogs and big shout out to all the companies for their generosity. I love seeing all of these winners … makes me so happy. More giveaways to come.
The Daily Marker Denise Bryant
Lawn Fawn Lisa A Creations
Mama Elephant Stampyra
Concord & 9th Terri Armstrong, Jennifer Mitten & Karla Jaimes
Waffle Flower Kristine Auders
Altenew Cheri S. & Frances Mackay
Avery Elle Nancy Vondra
W-Plus 9 Annie D.
Stamping Bella  A.J.(#33) , Dee (#380), Kerry (#422) & Laura (#3)
Paper Smooches Tracie Pond
Winne & Walter  Heidi (#90) &  Katie Mowery
Power Poppy Barb Engler & Lisa Tilson
Mommy Lhey Michelle Bala
Purple Onion Sam Olden (IG: Samjolden) & Tracey (IG: littlesavedgirl)
Honey Bee Stamps BunnyD
Sunny Studio Stamps Barbara Macaskill
Kristina Werner Danisa Morallos, Debbie Kissel, and Vera Yates
Simon Says Stamp Danielle Vincent
I have to skip off to bed … every single night I have been hitting the sack to late. Let me know if you have any questions in the comment area.
Have an awesome day and thanks again for your love and support. I am so lucky! xo, Kathy
P.S. Click here for DAY 1. TO UPLOAD YOUR COLORING on my blog or here on Instagram or here on Facebook (it's a closed group). Please remember to use the hashtag #thedailymarker30day and for kids & young adults #thedailymarker30daykids
P.S.S. If you have any questions about the coloring challenge you can refer to this post and see my video here. The premise of "The Daily Marker 30 Day Coloring Challenge" is to color something everyday even if it's for five minutes. (However feel free to jump in or out as time permits). Any coloring medium is welcomed.