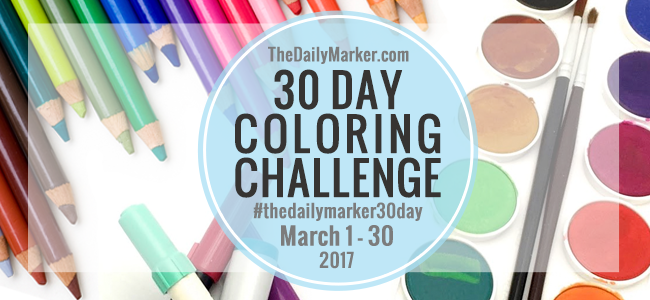 Hello Friends, Happy weekend to you. Today is day 11 and I have a change to announce.
I am thrilled to see everyone so busy posting their marvelous creations.  It's music to my ears that you are finding "you" time & I am overjoyed but, stressing out and dislike disappointing anyone. I'm so lucky to have your support and kindness and I agonized over this change. There are around 700 posts per day on Instagram only…. Overwhelmingly wonderful but I can't begin to choose which fabulous creation should be highlighted in the "All about You" feature post. I need to discontinue this post for my peace of mind… My heart would break if I hurt someone's feelings….. and you all know I have struggled with this each week in the past.  The good news is our ever growing 30 Day Color Challenge community has grown beyond my wildest dreams. We are a group of tremendous support and kindness and each day I feel so blessed.
Thank you in advance for your understanding… it means so much to me.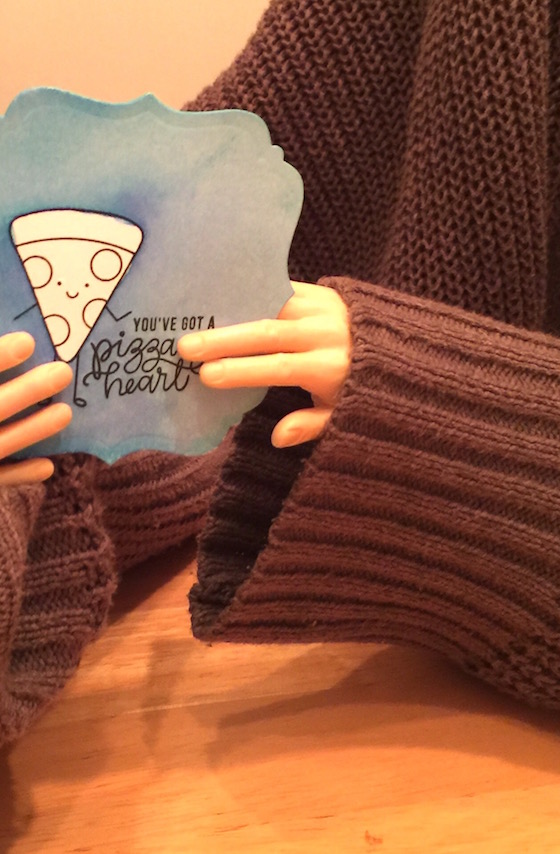 It must have been meant to be that I was coloring this last night because you all really do have a "pizza my heart" 🙂
This past week I have been mentioning that my kissin' cousins daughter (my 2nd cousin) was here visiting and it was her last night so we went to my nieces house … brought dinner and were ready to chill and have a little wine.
I brought some distress ink to get my coloring in for the day. The lid to the take out container worked like a charm and while they were playing with those little hands I was doing my thing.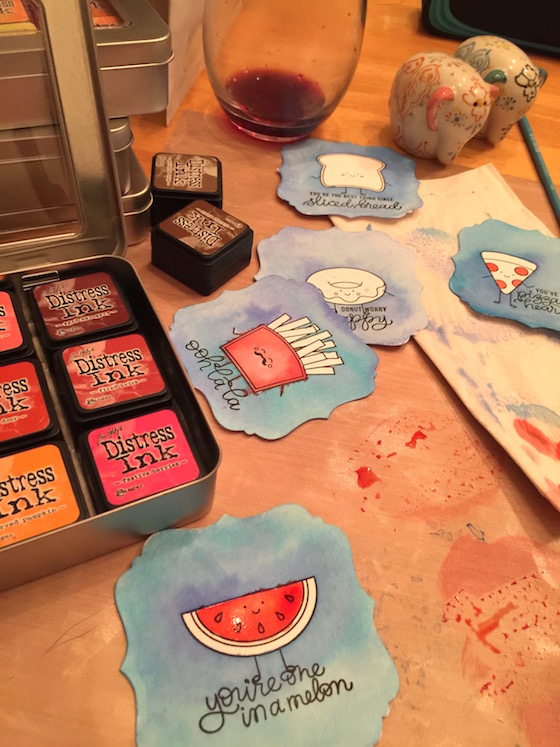 They both fell in love with this set called, "Funny Foods" and the sentiments are perfection.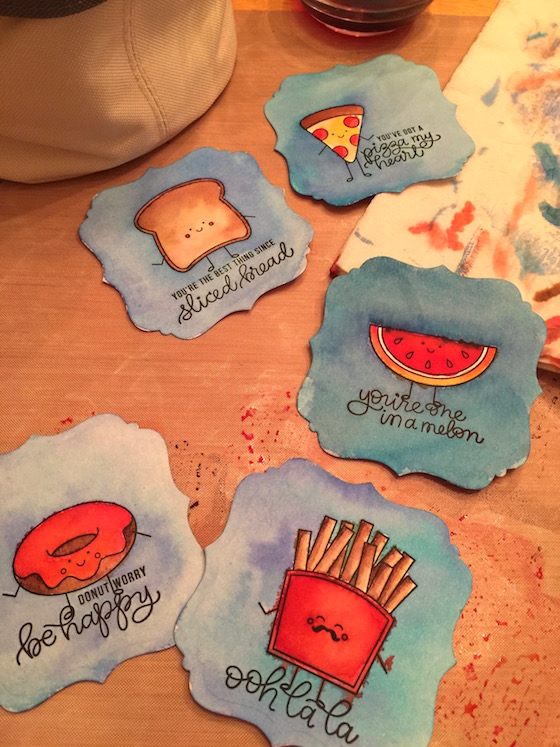 The only problem was the watercolor paper felt dry but it wasn't so you can see the results of that …the bleeding but, were were having fun and that's what counts. My niece is obsessed with these little hands … so fun lol.
Have a great weekend and thank you for your continued support, inspiration and daily visits. Big hugs, Kathy
P.S. Click here for DAY 1. TO UPLOAD YOUR COLORING on my blog or here on Instagram or here on Facebook (it's a closed group). Please remember to use the hashtag #thedailymarker30day and for kids & young adults #thedailymarker30daykids
P.S.S. If you have any questions about the coloring challenge you can refer to this post and see my video here. The premise of "The Daily Marker 30 Day Coloring Challenge" is to color something everyday even if it's for five minutes. (However feel free to jump in or out as time permits). Any coloring medium is welcomed.
CARD SUPPLIES and links. Affiliate links may be used depending on the product.