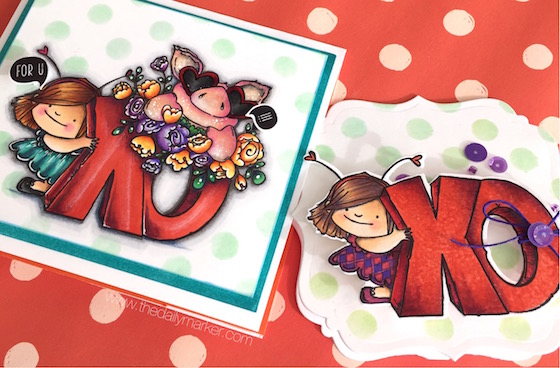 Hello Friends, How are you? Thanks for all of your lovely comments on my last post. You guys are the best and I am so grateful for you all.
Today I have some exciting news to share. Every month I will be on the Stamping Bella Blog on the first Thursday of each month and today is the first day. Yay!! My goal was to start out with a video and ah… my storage was all used up on my computer so I was trying to solve the problem by myself… not a good idea so …in my haste….  I ended up deleting over an hour of my video. Soooo I can only share some of my card making process but, hopefully you are saying some is better than nothing?
Click here to watch the video in HD and a thumbs up is always so encouraging.
My first card I kept coming back to and adding more layers of coloring. For the second card I use the coordinating die cut and didn't spend near as much time on the coloring.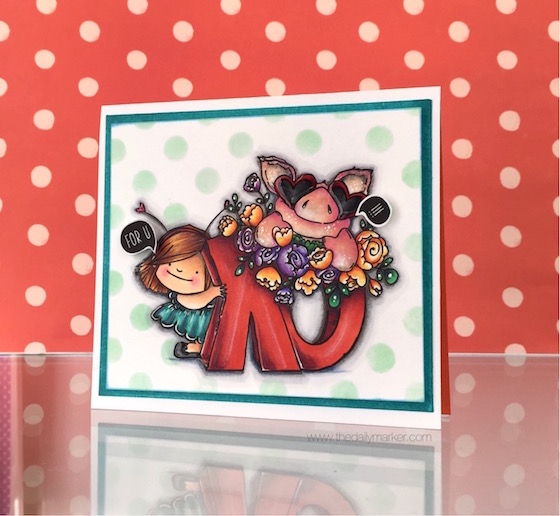 In the video I share how I stamped & masked off the "Petunia's in love" pig with the help of the new Misti magnets .. then stamped the "Squidgy XO". I colored the pig with a variety of markers and then removed some of the color with the blending solution … plus adding texture. If you don't want a big bottle of solution I suggest you start out with a "re-inker"  it's the same stuff just a smaller bottle. (I can't live without my supply)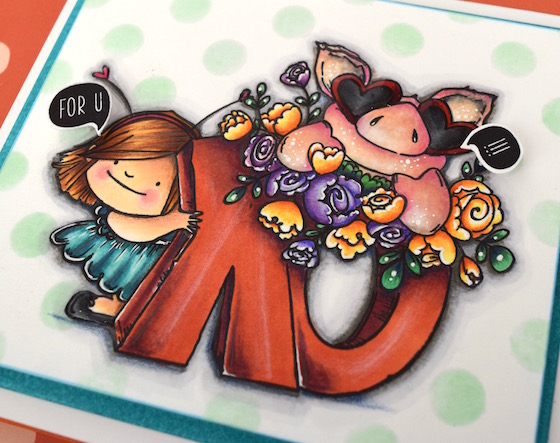 The "Small Talk" stamp set from Mama Elephant was the perfect tiny little pop that my one layer card needed. Once I was finished coloring with some Copic markers I added a few more highlights with colored pencils. When I was finished I inked up a dot stencil from Simon with some a dauber and some soft ink. Glossy Accents were added to the pigs glasses, her shoes and antenna. I set my card aside to start one more.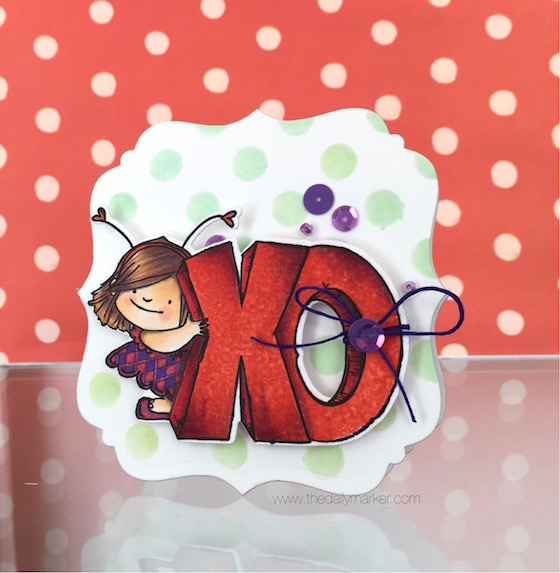 Blending was simplified on this card and I drew a pattern on her dress to hide the "no blending".  Some blending was added to the XO and I added "Copic Blending Solution" to add texture to the letters with my rag.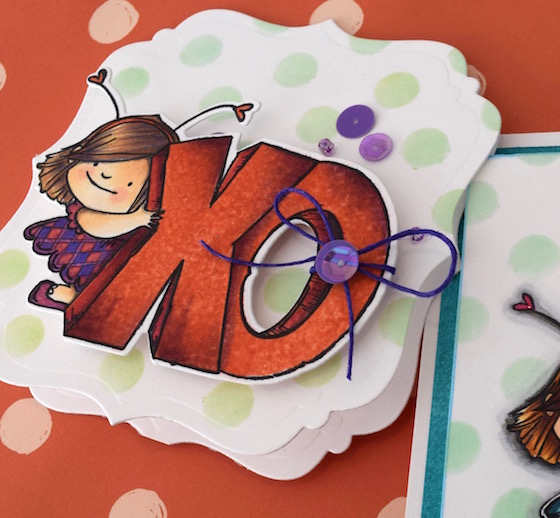 I colored some twine with my marker and tied it around the "O" . A few sequins and I was finished. Thanks again for your visit … I can never say it enough so THANKS!! Wishing you a wonderful crafty weekend. Hugs, Kathy
CARD SUPPLIES & LINKS: Depending on the product affiliate links might be used.