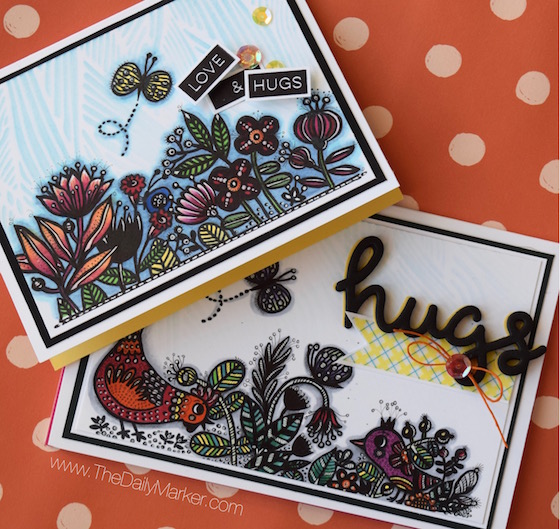 Hello Friends, How are you? Any plans for a crafty weekend? I hope everyone is safe and cozy with all this crazy weather.
On another note I have a feeling you have seen these awesome stamps from Waffle Flower? I am CRAZY for the entire collection… it's called Enveloper and if you ask me these stamps demand to be front and center on a card NOT the envelope lol … but, that would be nice too. 🙂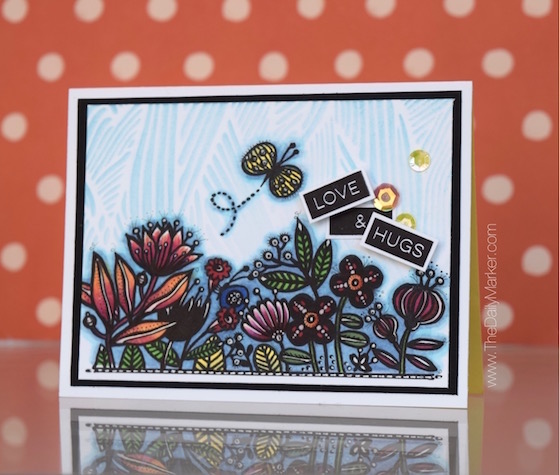 Is it silly to think these were created with me in mind? The "Little Birdie" set is screaming for dots and more dots. I used my trusty white gel pen and my uber fine tip maker to add black dots on the white dots…. and lots of other fun details. To finish off the card I used this stencil (cause it was still on my table) and some of Lucy's sequins. These label sentiments always save the day when I am debating what sentiment stamp to use.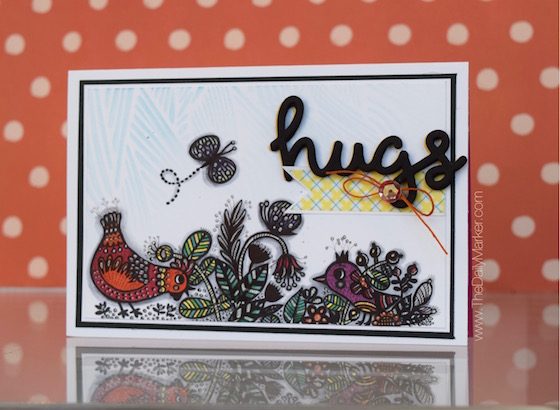 This one has the same stencil and all the details. I didn't want my "Scripty Hugs" to just float on the card so I put some washi tape on card stock then cut it like a banner flag.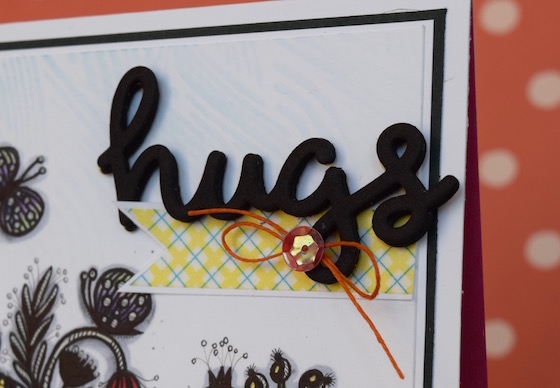 Coloring twine with a marker… is always a must and then I tied it around the letter "g" . Sooo fun. That's it for today … Have an awesome weekend and thanks for stopping in. Hugs, Kathy
P.S. I will post the 30 day coloring challenge details soon. Same stuff but, a good reminder 🙂
Card Supplies & Links: Affiliate Links may be used depending on the product.