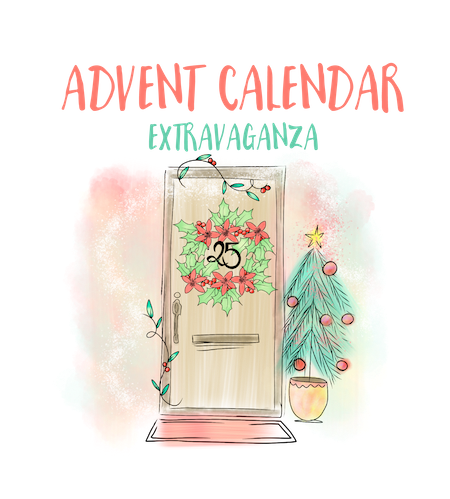 Hello Friends, How are you today? Have you heard of the Advent Calendar Extravaganza? It is -the oh so fun- festive event and a 'hop with a twist' dreamed up by Taheerah Atchia .Each day features a surprise destination … so cool! Joining in the fun with Taheerah are ONE HUNDRED special guests – each serving up some fantastic Christmas inspiration! Just like an Advent Calendar, you'll never know where you're going to be visiting next until you 'open the door'! And that's not all! With 25 *amazing* sponsors taking part as guests as well, your crafty wish list is bound to get a boost with a chance to win a prize EVERY SINGLE DAY!! Join in the fun every day at taheerah-atchia.com to see what special surprises await behind the door!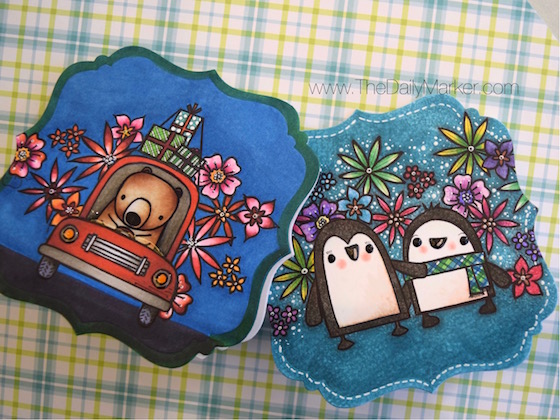 For today's post I created two holiday cards that can be used during the holiday or during the winter season. You can add a sentiment later or leave the card blank to fit your occasion. I never seem to have the right card handy when I need one so often I am looking for a blank card.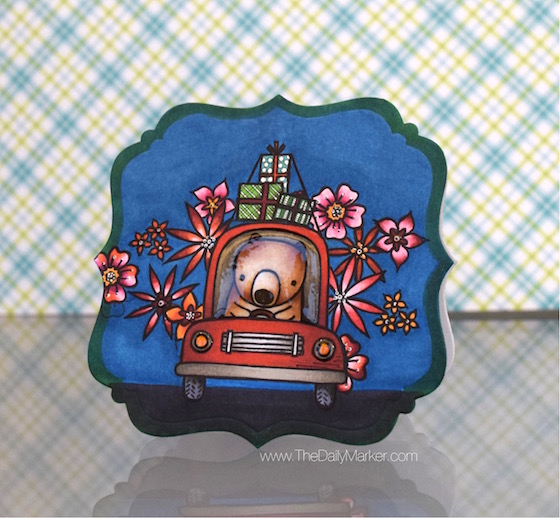 Reverse Confetti has some fun images and I mean FUN!!! This bear driving the car screams Richard Scary to me. I love Richard Scary books & illustrations so this stamp was calling my name big time. When I was inking up "Bearing Gifts" I wanted to add flowers for a different holiday spin just in case some of you all are tired of snow lol. When I was finished I added a generous layer of glossy accents on the entire windshield.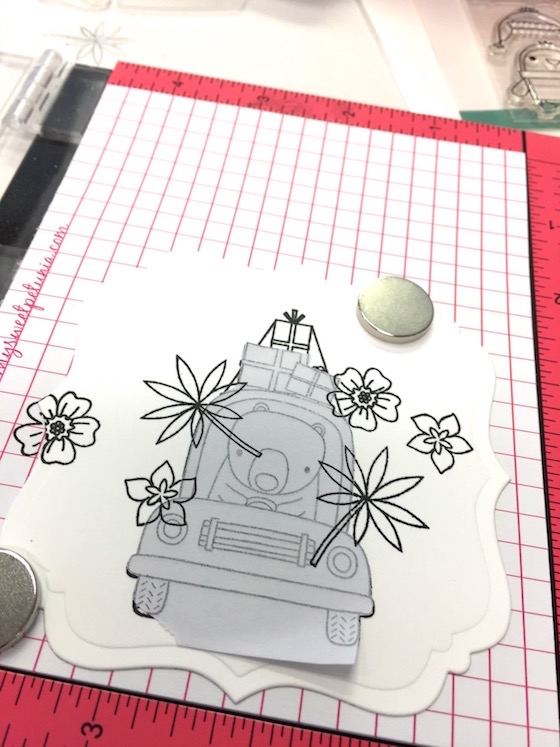 To mask off this absolutely adorable image I used some masking tape. I know flowers coming out of the sky like this doesn't make sense but, cards don't always have to right? The flowers are from this sweet stamp set.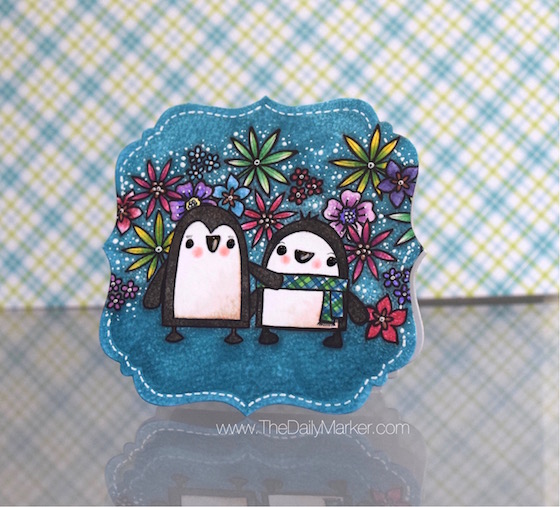 Such sweet lil penguins from the stamp set called, "Smore Love" … it's a fun stamp set but, I wanted to add more flowers to my holiday-wintery card.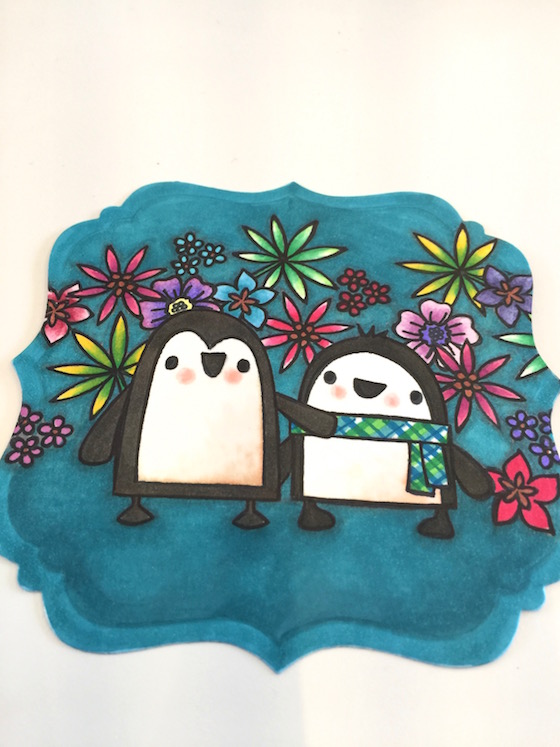 Sometimes when you don't have time to dedicate lots of time to your coloring … it's a good time to pull out the usual tricks … a damp rag with some ink blending solution and white dots with a gel pen.
On another note … It's not a party without a prize –  Today's prize is generously supplied by Reverse Confetti To qualify to win leave a comment on this post – then head back to taheerah-atchia.com and leave a comment there too! You must leave a comment on Taheerah's blog as well as mine in order to be eligible to win! Don't forget to grab the other surprise destinations from Taheerah's blog and head over to them to leave comments there as well to improve your odds even more! You have until 23:59 EST on 31st December 2016 to enter.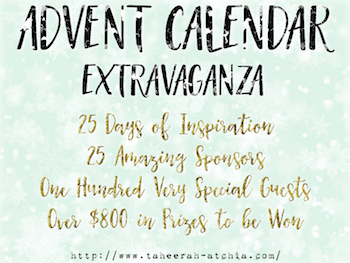 Thanks for your visit today and I hope it's a great weekend, Hugs, Kathy
Card Supplies & Links: Affiliate links might be used depending on the product.