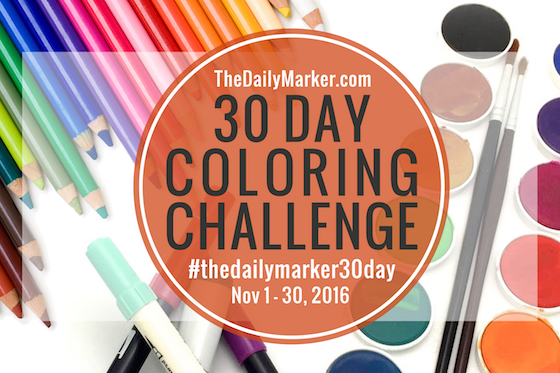 Hello Friends, How are you? I wanted to let you know how much I am enjoying your coloring and you all inspire me!!! … On another note I hope you aren't disappointed but, next Sunday I will have the "It's All About You Feature"… not this Sunday. I hope you all understand 🙂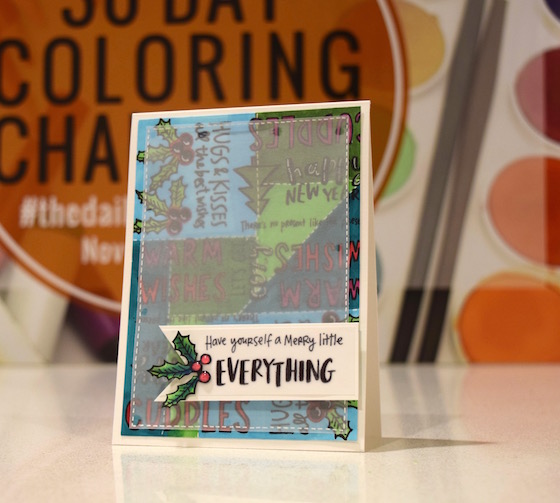 Amy Tangerine is a beautiful soul and she just came out with some fun sentiments! Love them! I thought it would be a great opportunity to show you a fun way to use some from your stash.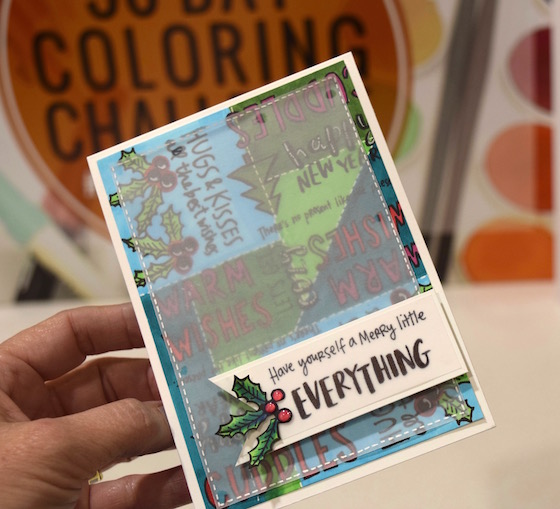 I did a little color blocking with my markers and added white accents and stitching. I put a layer of vellum on top, stamped another sentiment on vellum and backed it with white cardstock. I cut a banner and popped it on my card base. I had to color another trio of holly to add to my sentiment banner.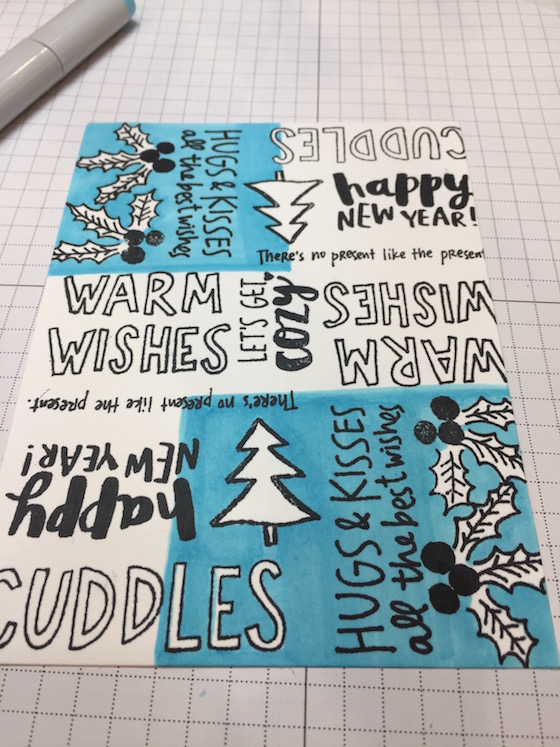 It really is super simple to color some squares. Just stamp a bunch of sentiments and I find the misti makes it super simple.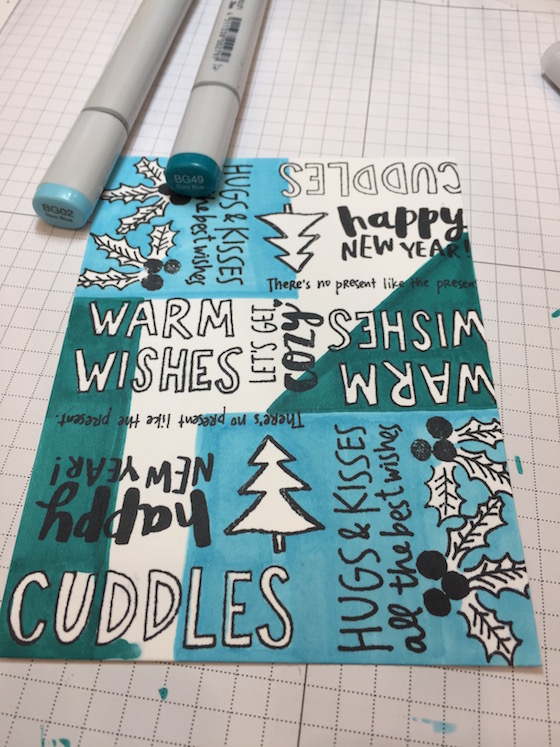 Absolutely no shading today and a quick post too. Enjoy your Sunday and I will see you tomorrow. Hugs, Kathy
P.S. There are now 3 ways to share what you are coloring. If you want to join a community of coloring enthusiasts I recommend  FaceBook or Instagram. Be sure to tag me and use the hashtag #thedailymarker30day. Kids & young adults use #thedailymarker30daykids.
The 3rd way is to link up to my blog to share your coloring. Click here .. You will find the Inlinkz button at the bottom of the post.
P.S.S.  If you're new to the coloring challenge or have any questions about the coloring challenge you can refer to this post.