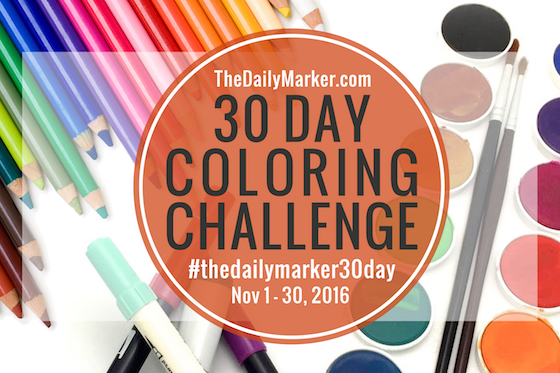 Hello Friends, How are you? Thanks to you for hopping to all the blogs and Instagram for the the three day hop. I hope you found some new artists to inspire you. 🙂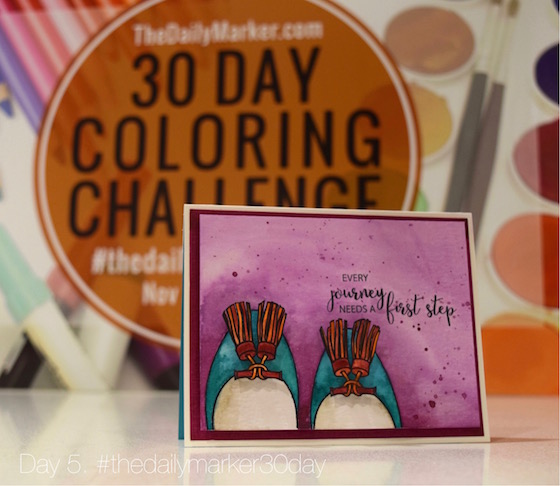 Most of you know how much I love flower stamps but, these "First Step" stamps from Waffle Flowers are pretty close to some favorites. Oh the possibilities! The dies are not essential but, available. It's fun to whip up a simple card when you have some larger stamps that fill a card.

My all time fav watercolor paper is this and the ink I use for watercolor paper is this black ink.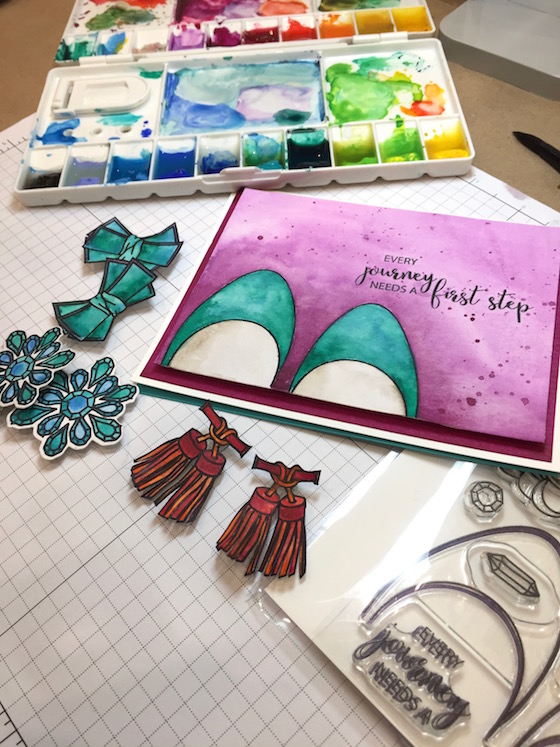 The watercolors were a gift from a few years ago and they are great for travel.
THE GIVEAWAY: A goodie bag including a Waffle Flower stamp set. To quality for the giveaway just leave a "hello" in the comment area.  A randomly winner will be announced Wed. Nov 14th 9 am
Thanks for the visit today. See you tomorrow and happy weekend. Hugs, Kathy
P.S. There are now 3 ways to share what you are coloring. If you want to join a community of coloring enthusiasts I recommend  FaceBook or Instagram. Be sure to tag me and use the hashtag #thedailymarker30day. Kids & young adults use #thedailymarker30daykids.
The 3rd way is to link up to my blog to share your coloring. Click here .. You will find the Inlinkz button at the bottom of the post.
P.S.S.  If you're new to the coloring challenge or have any questions about the coloring challenge you can refer to this post.