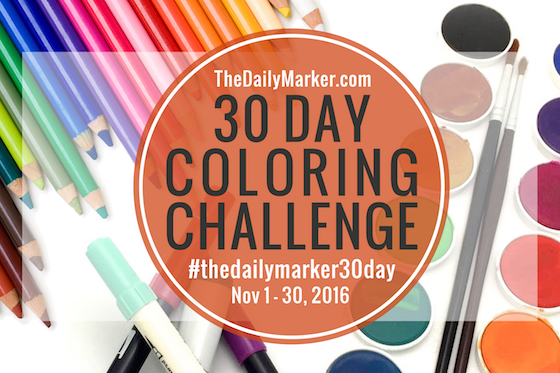 Hello Friends, How are you today? I am back again for 
Day 4
 of The Daily Marker 30 Day Coloring Challenge.
Today is the LAST day of a THREE DAY blog hop
 & thank  you for hopping around.
Today's hop is another Instagram hop
. You can participate from your computer by creating an account if you don't have one and leave comments on their IG account. If that doesn't interest you don't worry
4 random winners will be chosen from the hop yesterday
.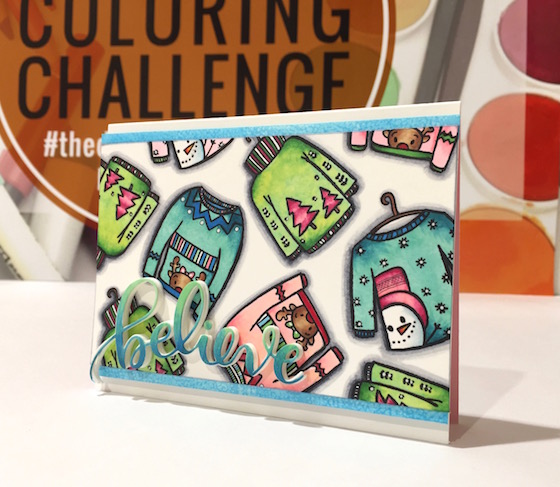 Mommy Lhey has such a unique whimsical style with her stamps and I love her style. These doodled sweaters and super fun.  The believe die cut is from Simon Says Stamp and I am in love with it.
For the next few days I will be at a retreat with some friends and I packed some supplies. My photos might be a little wonky and I am not in my groove yet.
On another note please scroll down to my last post … I had two posts yesterday & there is a chance you might have missed it.:)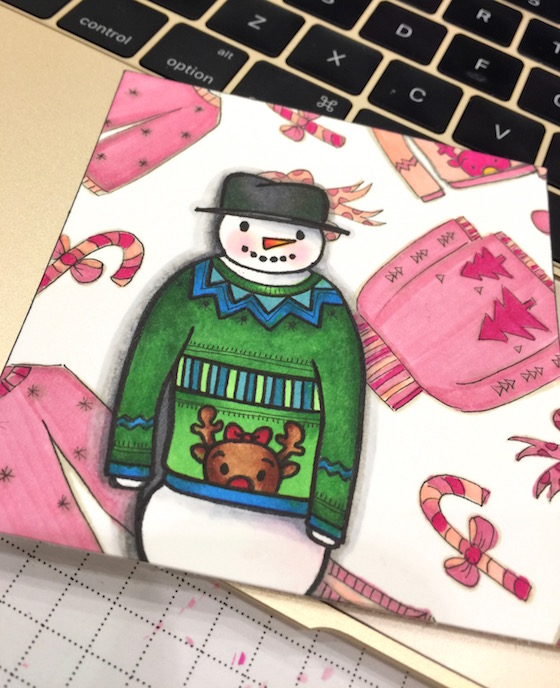 GIVEAWAY : 12 GOODIE BAGS ! That's TWELVE CHANCES TO WIN during the three day hop. The more you comment on each hoppers blog or instagram the more chances you have of winning. Winners will be chosen randomly FROM THE BLOGS and INSTAGRAM hop comments. The full list of winners will be announced Wed. Nov 14th 9 am. at www.thedailymarker.com (contest closes 11.13 at 11pm. EST) Here is an example of one of the goodie bags.
** Each goodie bag has three stamp sets.( Simon Says Stamp, Lawn Fawn and a surprise stamp set) , 1 sm. die cut (from Lawn Fawn), 2 watercolor cards from Simon and 4 cards from A Beautiful Mess . ** A big thanks to Simon Says Stamp for donating the stamp sets from Simon**
Thanks for popping in and for hopping along. A big thanks to all of the ladies in the hop and for pouring love into their projects for you all today. See you tomorrow for more hopping. Hugs, Kathy
P.S. If you're new to the coloring challenge or have any questions about the coloring challenge you can refer to this post :
P.S.S.
There are now 3 ways to share what you are coloring. If you want to join a community of coloring enthusiasts I recommend  FaceBook or Instagram. Be sure to tag me and use the hashtag #thedailymarker30day. Kids & young adults use #thedailymarker30daykids.
The 3rd way is to link up to my blog to share your coloring. Click here .. You will find the Inlinkz button at the bottom of the post.