Hello Friends, How are you? Later today will be part 2 of my 3 day hop. The hop won't be live until 2pm today Eastern Standard Time and I wanted to make sure you had something in your "inbox" for today.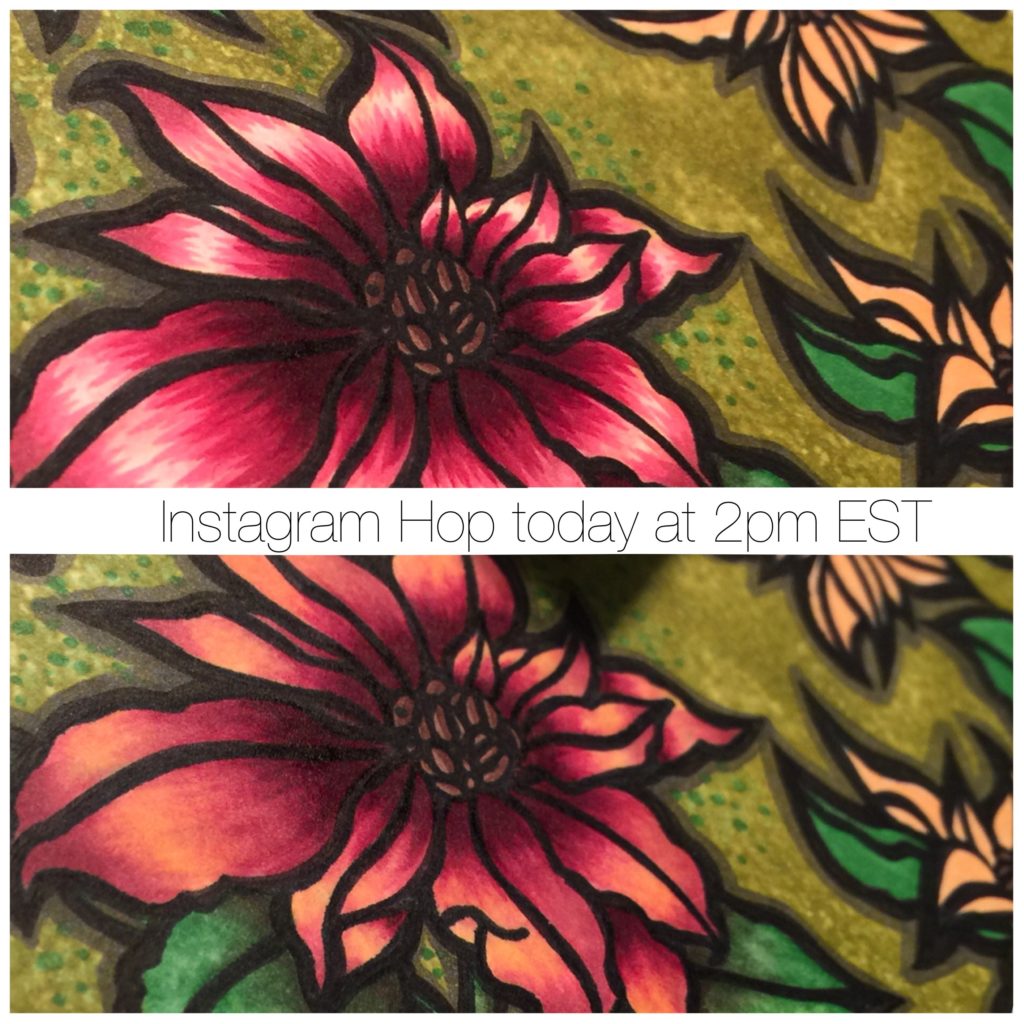 This my first time for an Instagram hop and I hope you enjoy it 🙂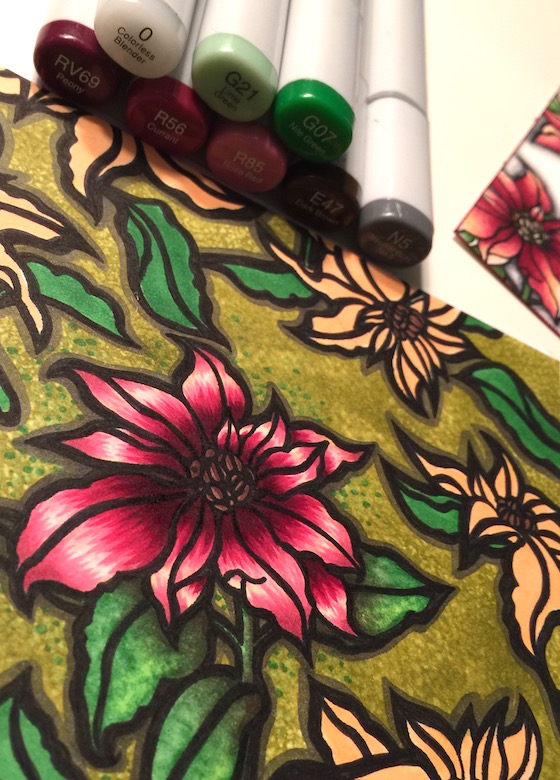 I am in love with these poinsettias from Mama Elephant. I had some fun outlining my stamped images with a thick border of black sharpie. For the main poinsettia I let the feathering show on the petals.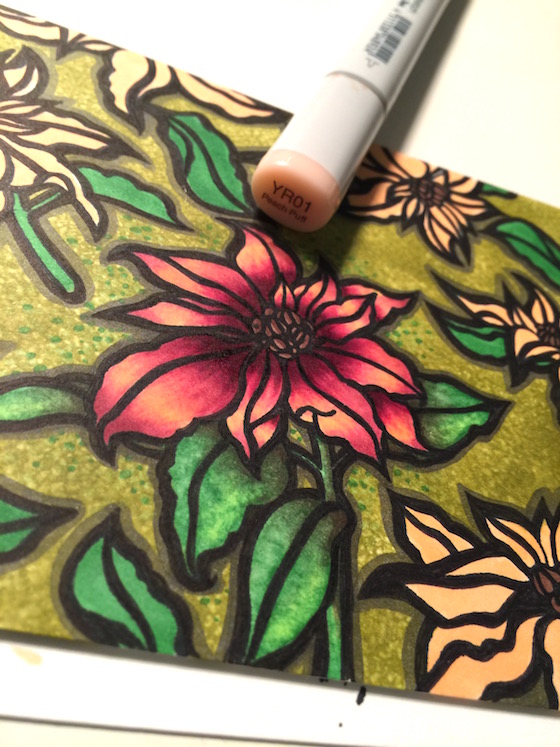 In this photo I gave the entire poinsettia a wash with a light color and this give the flower a softer look. Which one do you like best?
GIVEAWAY: How about a goodie bag with a Mama Elephant stamp. To qualify tell me if you like number 1 or number 2 better.
I will announce a random winner Wed. Nov.14th.
SEE YOU AT 2 PM TODAY FOR MORE INSPIRATION & A DIFFERENT GIVEAWAY. Hugs, Kathy
P.S. A BIG thanks to Mama Elephant for the giveaway 🙂 Woo Hoo