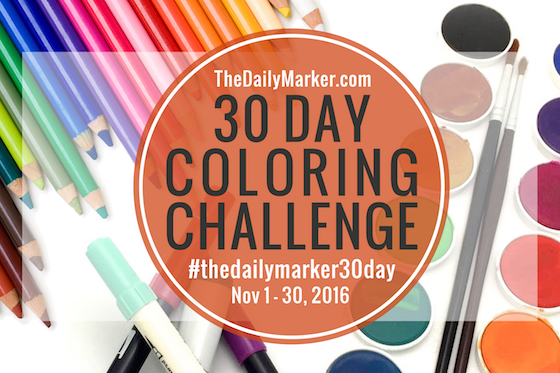 Hellllooooo friends, How are you today? OMG tomorrow is day 30 and I am feeling a little sick about that. I hope I have time to make something special for you but, it's a crazy day …. eek!!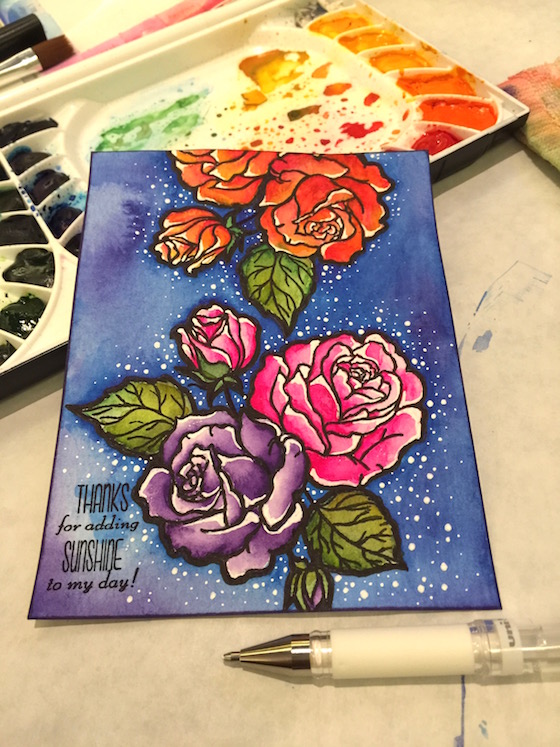 Today I reached for my Daniel Smith watercolors again. I am determined.
Today's beautiful flower stamps are from Kennedy Grace Creations & they have lots of other beautiful stamps. In my opinion you can never have enough flower stamps. Check out their store here & their blog here.
During my watercoloring tonight I was baking a 2 layer cake from scratch….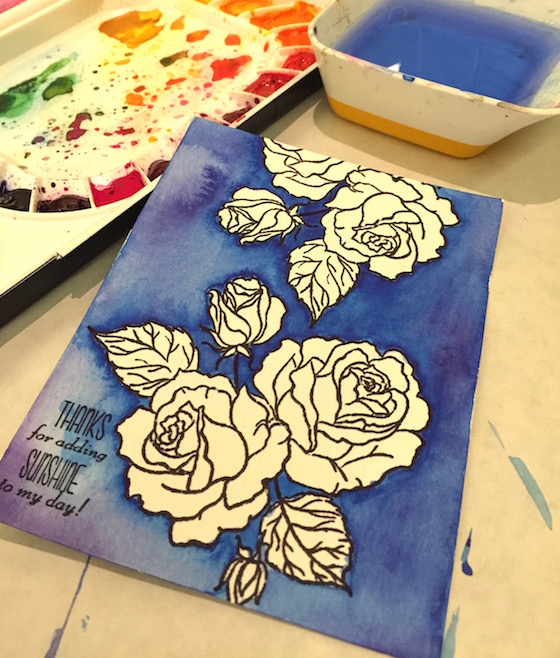 Getting the background down first is critical I think.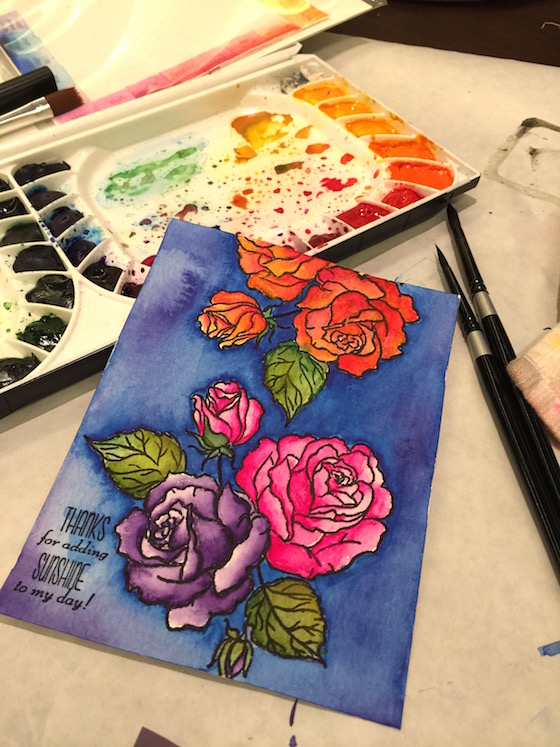 While the cake was in the over I painted the flowers. Love the size and shape of these flowers. Soo lovely and how about that sentiment.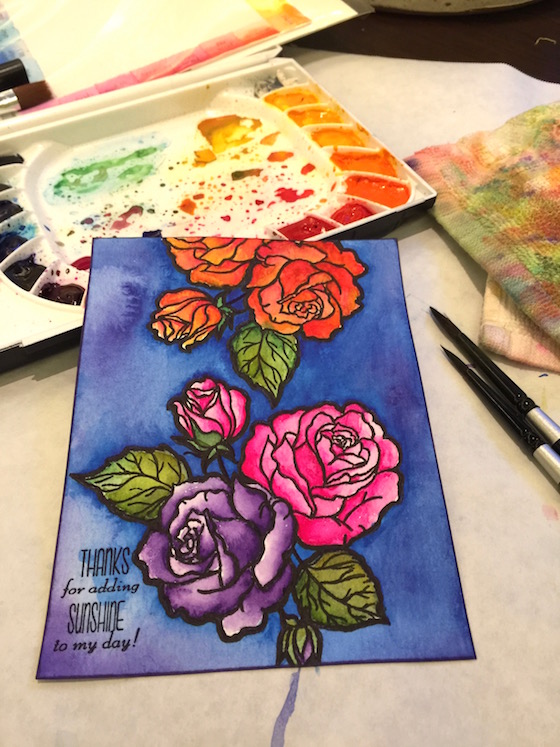 While the cake was cooling I stuck these flowers in the oven to dry my paper hahah. The oven at this point was just warm and it worked like a charm. My paper was dry so I took a sharpie and outlined everything and drew a thick boarder around the flowers so they would stand out more…. plus it's relaxing 🙂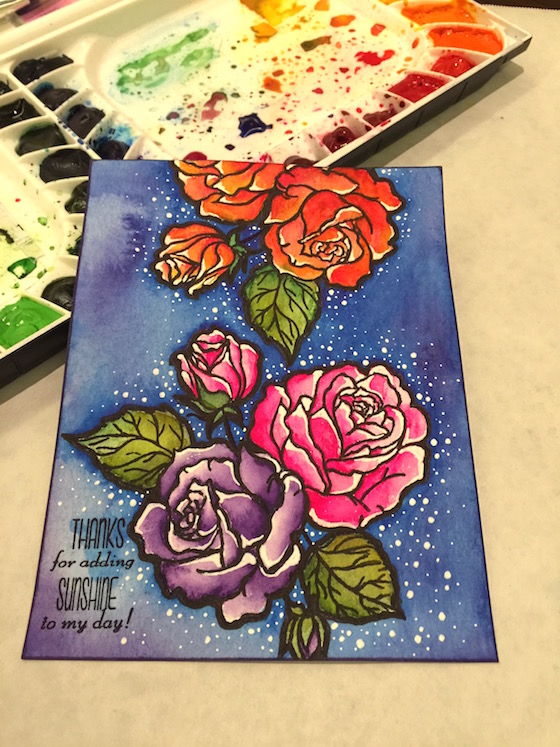 Using a white gel pen really makes the colors pop. You know how much I love adding white dots. That's if for today. Time for the ….
GIVEAWAY!! TWO $15.00 gift cards to the Kennedy Grace Creations store. Thank You Kennedy Grace 🙂
To qualify to win just say "flowerpower" in the comment area. I will announce a random winner soon at the end of the challenge.
Have a great day and see you tomorrow. Hugs, Kathy