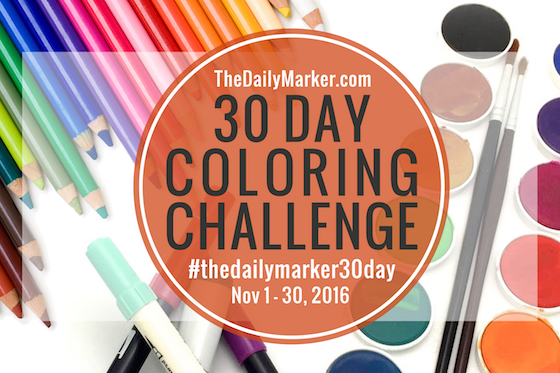 Hello Friends, Happy Thanksgiving to you …. (if you live in the US) either way I am grateful for you all … your continued visits to my blog … your sweet and kind comments and your inspiration.
On another note ….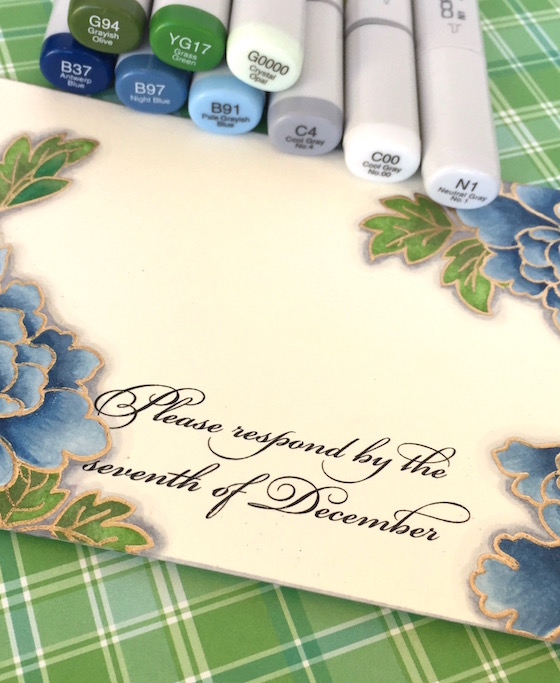 What to do when you get one of those RSVP cards?
I have been doing this for years except I have never had such a bitter taste before. A friend of mine asked me to do this response card for her & happily I agreed. I finished it and put it in an envelope and she picked it up. Hubby gave it to her cause that was the night was my worst night with my bad cold. Well … she never said boo about it. Not a tiny text to say thanks … nothin! That's why the bitter taste. Am I expecting to much? I mean I did drop everything I was doing to color this up for her and spent close to 2 hours on it. Oh well… I need to let it go.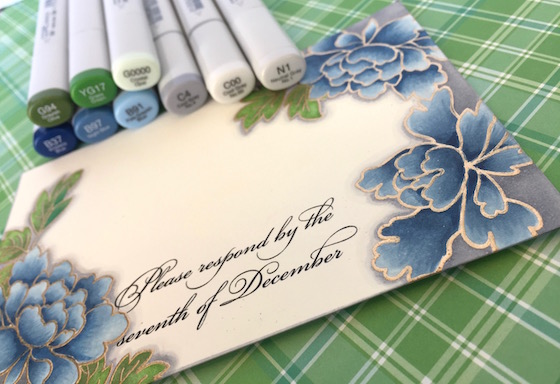 I wanted to make it extra special for her so I inked up these beautiful flowers from Altenew with VersaMark embossing ink. Embossed them with SSS gold embossing power. A few times I had to mask off a flower to stamp & emboss the leaves.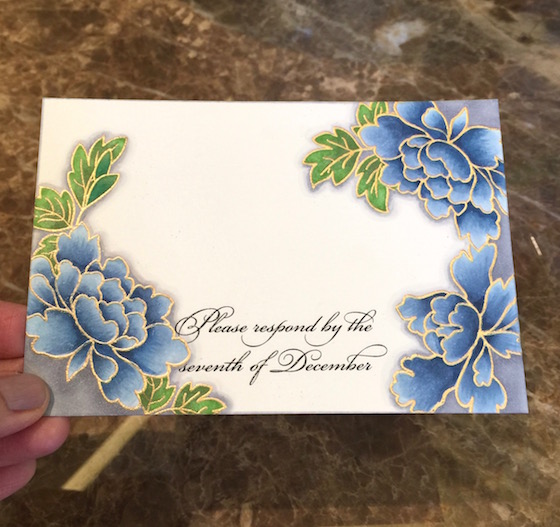 I used three different blues to get some depth in the flower petals. Here is one that I did in 2012, and another one in 2011.
On another note Simon Says Stamp is having a 30% off sale on Simon brand products .. use code SSSTHKU at checkout.  I thought I would share some of my favs if you want to drop some hints for stocking stuffers or an inexpensive gift for a fellow crafter.
I think word dies can make a card especially if you pop if with some fun foam. These dies are such a great price point especially with this sale.
I have to give a mention a few more things if you don't mind. Simon's new "no line" ink , my all time favorite stamps and some random dies that I LOVE. You know I use stencils a lot and the few I listed above are must haves. I totally had to shorten my list so it's not overwhelming but, there are sooo so many more Simon brand products I wouldn't live without.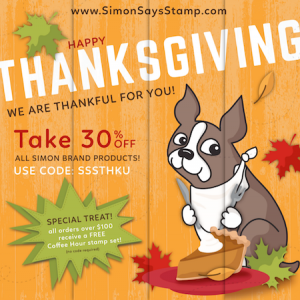 THE 30% OFF SALE IS ONE DAY ONLY…. ENDS AT MIDNIGHT EST. Use code SSSTHKU . 
Thank you for your visit and I mentioned I am always so grateful. See you tomorrow. 🙂 Hugs, Kathy
P.S. There are now 3 ways to share what you are coloring. If you want to join a community of coloring enthusiasts I recommend  FaceBook or Instagram. Be sure to tag me and use the hashtag #thedailymarker30day. Kids & young adults use #thedailymarker30daykids.
The 3rd way is to link up to my blog to share your coloring. Click here .. You will find the Inlinkz button at the bottom of the post.
P.S.S.  If you're new to the coloring challenge or have any questions about the coloring challenge you can refer to this post.