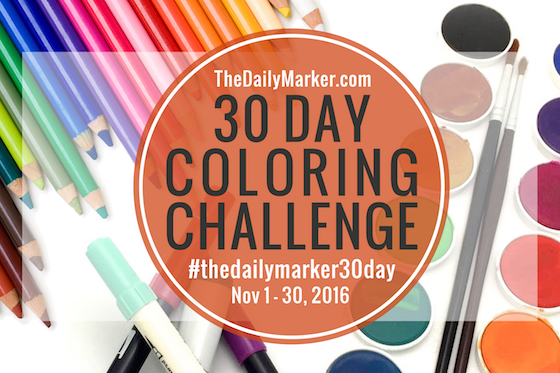 Hello Friends, It's Day 23!!! How is your week going? Thank you all for your concern about my cold. Truth be told I felt like s*@#  yesterday but, today I can function. YAY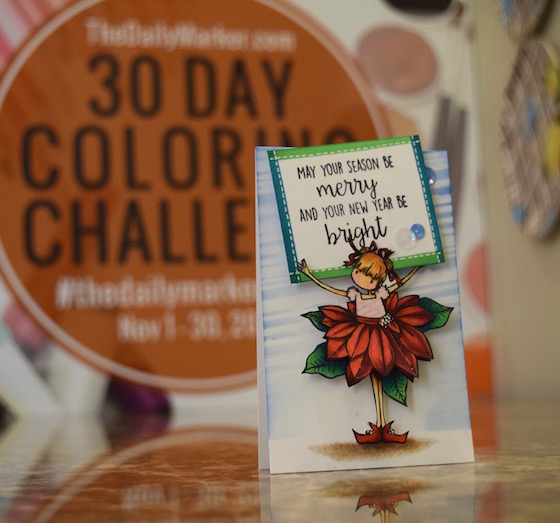 It's a good thing because it's my turn on the Stamping Bella blog today for their guest this month. Who couldn't resist coloring this sweet girl called, "Tiny Townie Pamela The Poinsettia" Yah… I hear ya that's quite the name lol but, she's to die for. Love this one just as much.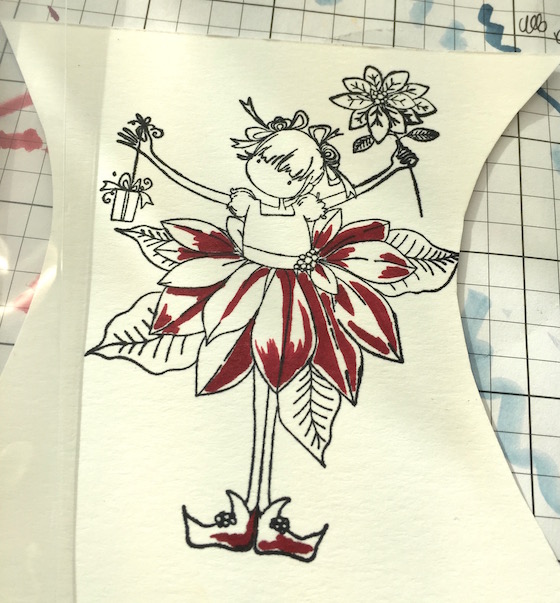 Tiny Townie Pamela  is on the front of the packaging in full color so I used that as my guide for my shadows.
When you have the right scissors it's easy to alter an stamp for a little fun. I am very particular because I get in some very tight areas like cutting between her tiny lil fingers.
Once I cut something out  I always always run the memento marker along the edges to complete the look & for 2.99 you can't beat it..I use mine daily. (I don't like using an alcohol marker because it bleeds into my image)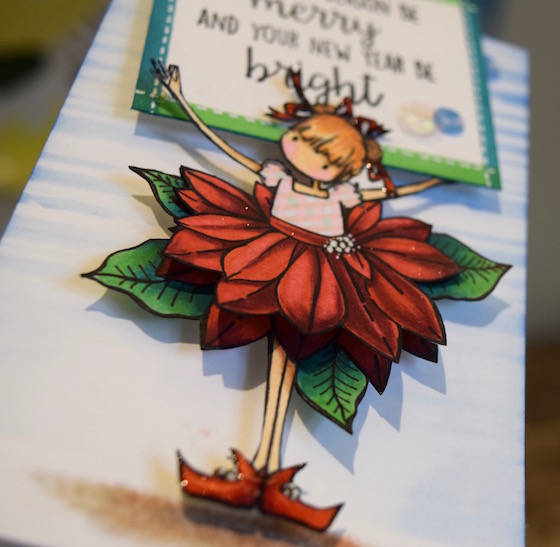 The sentiment from the stamp set was easy to create a frame using the chisel end of my marker along the edge of the paper. A few sequins and some foam tape to pop her off the card. *I forgot to mention that I colored and cut and extra petal skirt that I popped on her*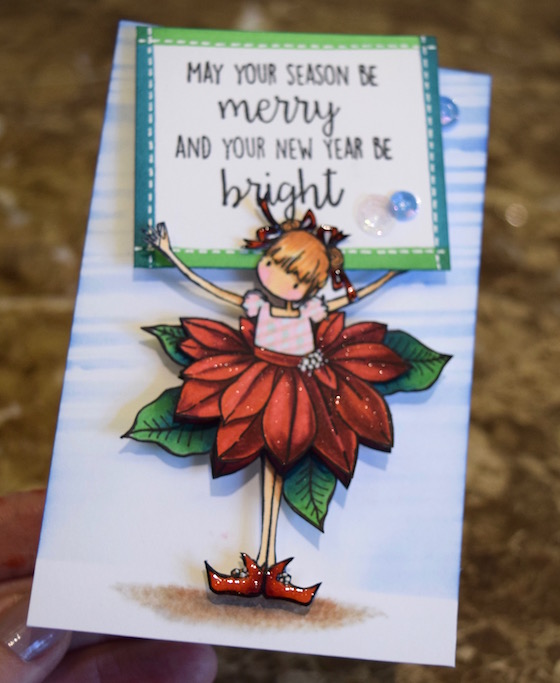 Before I put her to rest on my card panel I quickly grabbed this stencil and my distress tool that had some ink on it. Wink of stella was added on the petals… I chose this because it's less sparkly which was the perfect touch.
See you tomorrow for another giveaway and thanks for your lovely comments. If you pop over to the Stamping Bella blog be sure to scroll down for the most inspiring post from some of my favorite marker gals. Hugs, Kathy
P.S. There are now 3 ways to share what you are coloring. If you want to join a community of coloring enthusiasts I recommend  FaceBook or Instagram. Be sure to tag me and use the hashtag #thedailymarker30day. Kids & young adults use #thedailymarker30daykids.
The 3rd way is to link up to my blog to share your coloring. Click here .. You will find the Inlinkz button at the bottom of the post.
P.S.S.  If you're new to the coloring challenge or have any questions about the coloring challenge you can refer to this post.