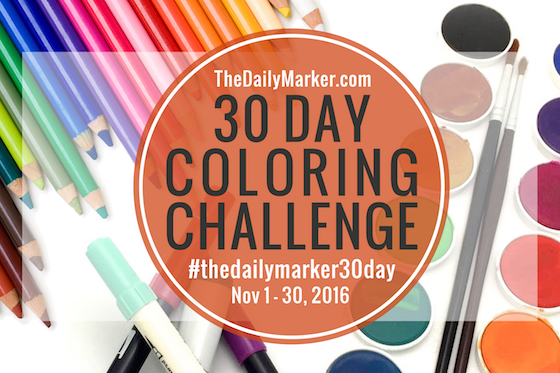 Hello hello!! How are you? Can you believe it's Day 22!! ….  I am a little bummed I have a bad head cold and will be cooking for 18 people on Thanksgiving. I'm praying that it clears up fast so I don't have to wash my hands fifty million times when I am prepping.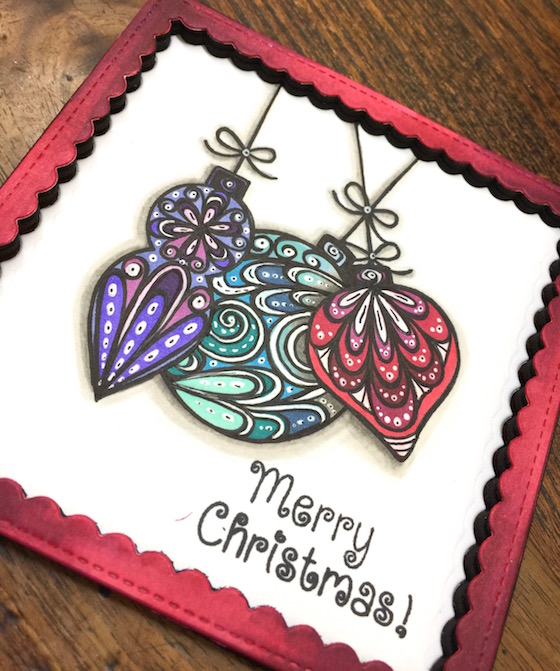 When I saw these "Beautiful Baubles" from Newton's Nook …. I knew I had to have some fun with them & it was the prefect day to color something fun when I was not feeling good. You might be wondering where this lovely scalloped frame from? It's a Pretty Pink Posh die cut.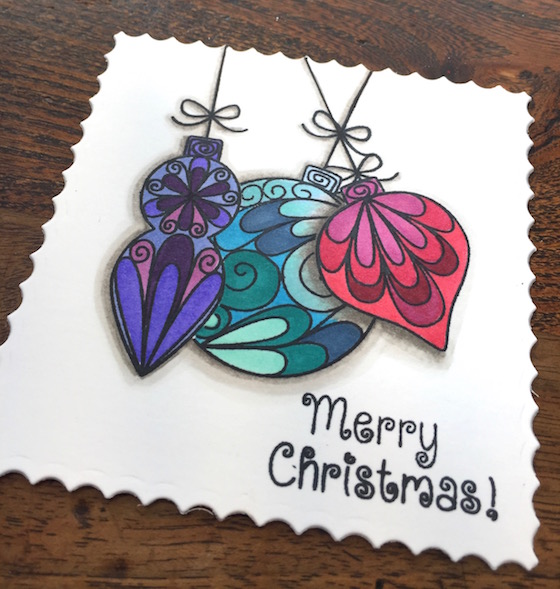 Just some easy coloring without any shading (inside the ornaments) was in order. I did add a little shading on the outside on the left side of the baubles.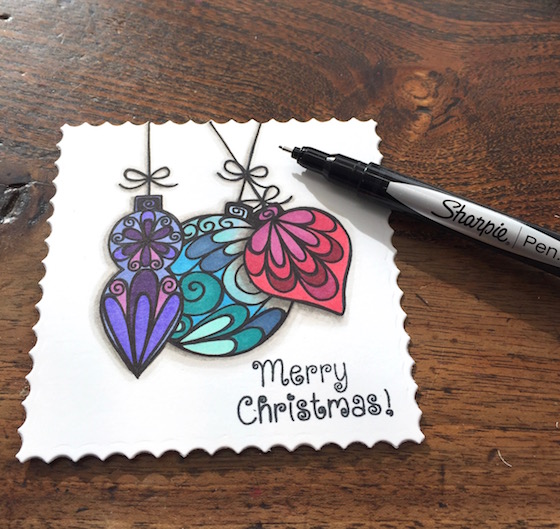 After the coloring I just had to outline them with my sharpie.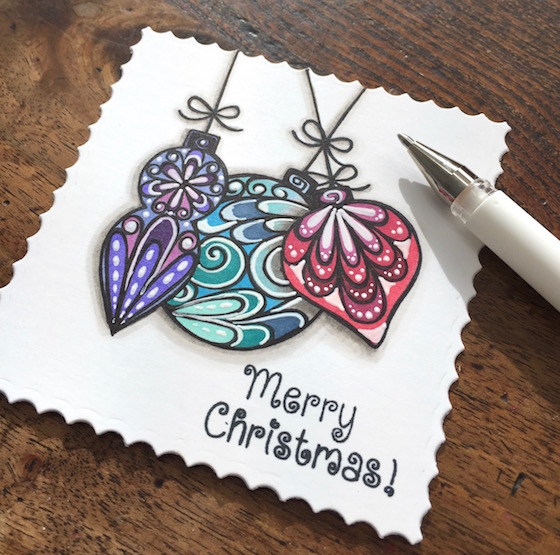 Then the most fun of all is adding white accents with my gel pen.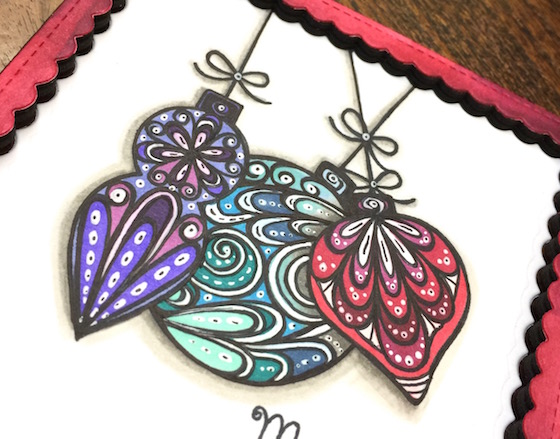 Once the white gel was dry I went back with my sharpie to add some black dots, lines and go over the white lines to make them crisper.
GIVEAWAY!! Newton's Nook has offered a giveaway of three stamps and a die cut for one winner. Woo Hoo thanks Newton's Nook!
Just leave a hello in the comment area and I will announce the random winner at the end of the challenge. Good Luck 🙂
Have a wonderful day and see you tomorrow. Hugs, Kathy
P.S. There are now 3 ways to share what you are coloring. If you want to join a community of coloring enthusiasts I recommend  FaceBook or Instagram. Be sure to tag me and use the hashtag #thedailymarker30day. Kids & young adults use #thedailymarker30daykids.
The 3rd way is to link up to my blog to share your coloring. Click here .. You will find the Inlinkz button at the bottom of the post.
P.S.S.  If you're new to the coloring challenge or have any questions about the coloring challenge you can refer to this post.