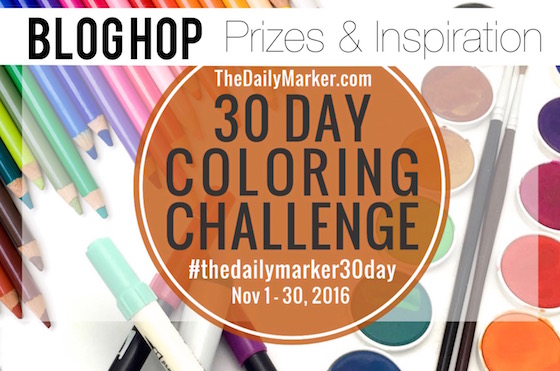 Hello! How are you? Welcome to Day 2 of The Daily Marker 30 Day Coloring Challenge. Today is the FIRST day of a THREE DAY blog hop that I am super excited about. We have been working on this three day hop for weeks. Most of you have heard me talk about community and what a beautiful thing that can be. If you share on Instagram you  know what I am talking about. The coloring challenge is my idea but, I had no idea about the community that would evolve. Today & the next two days I want to feature some of the people that have helped make this community happen with their love and support to the challenge AND spreading their love on Instagram. It's because of them the 30 day coloring challenge has turned into such a happy & beautiful community. 🙂
If you don't go on Instagram I am hoping that you get that community feel on the new Facebook closed group. Give it some time and take a little time to poke around and leave some love.
If you're new to the coloring challenge or have any questions about the coloring challenge you can refer to this post :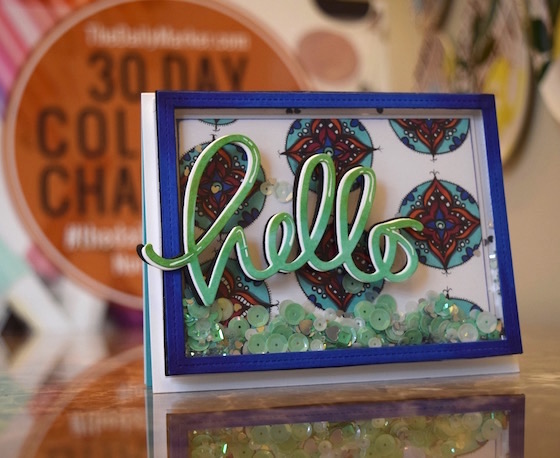 The hop isn't about me today so I am going to keep my post short and sweet. Yesterday I mentioned that I had another video using the same dotted background. Here is today's video. Supplies will be listed at the bottom of my post.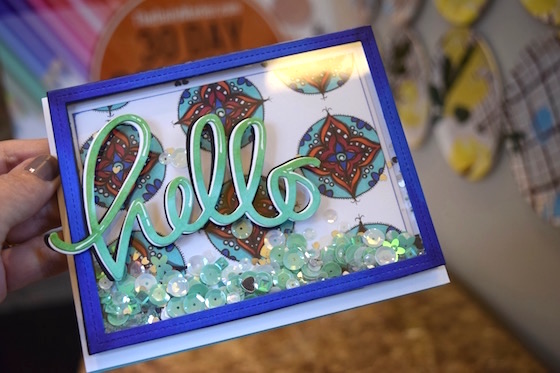 GIVEAWAY : 12 GOODIE BAGS ! That's TWELVE CHANCES TO WIN during the three day hop. The more you comment on each hoppers blog or instagram the more chances you have of winning. Winners will be chosen randomly FROM THE BLOGS and INSTAGRAM hop comments. The full list of winners will be announced Wed. Nov 14th 9 am. at www.thedailymarker.com (contest closes 11.13 at 11pm. EST) Here is an example of one of the goodie bags.
** Each goodie bag has three stamp sets.( Simon Says Stamp, Lawn Fawn and a surprise stamp set) , 1 sm. die cut (from Lawn Fawn), 2 watercolor cards from Simon and 4 cards from A Beautiful Mess . ** A big thanks to Simon Says Stamp for donating the stamp sets from Simon**
Here is the full hop list. If you come upon a broken link come back and click on the next person. 
Kathy Racoosin — you are here —
Barb Smith-Walker  — NEXT on the hop
Sarah Jay 
Kim Kimmel Becker 
Jessica Frost-Ballas 
Lisa Tilson 
Kymona Tracey
Dana Kersey Joy
Barb Summers Engler 
Sonja Kerkhoffs
Olga Pershina 
Sandy Boone
Sarah Nottingham
Marika Gewalli 
Monica Pineda
Birka Reinitz 
Steph L
Mayra Duran-Hernandez 
Jenny Lee Yamasaki 
Liz Sarkisyan
Julia Altermann
There are now 3 ways to share what you are coloring. If you want to join a community of coloring enthusiasts I recommend  FaceBook or Instagram. Be sure to tag me and use the hashtag #thedailymarker30day. Kids & young adults use #thedailymarker30daykids.
The 3rd way is to link up to my blog to share your coloring. Click here .. You will find the Inlinkz button at the bottom of the post.
Thank you for your visit today it's always so appreciated and thanks for hopping along. A big thanks to all of the ladies in the hop and for pouring love into their projects for you all today. See you tomorrow for more hopping. Hugs, Kathy
Supplies and links: Affiliate linking might be used depending on the product.