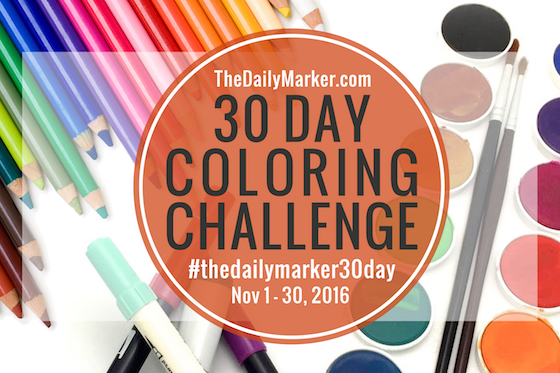 Hello Friends, How about some incognito coloring for Day 18 ..  PLUS I have another giveaway. Yipee!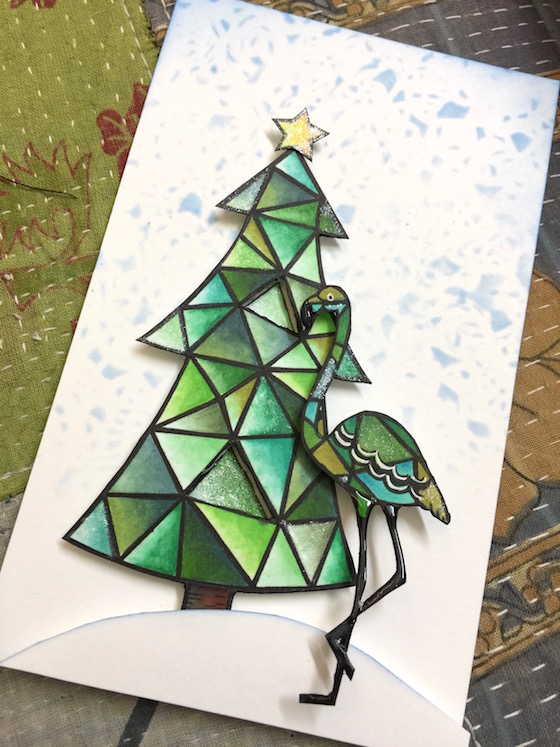 Let me introduce you to Krumspring Stamps.. it's a new small company by Maria Krumbak. I always noticed her beautiful art during the coloring challenges and she was always drawing triangles and coloring them …. incorporating them into her card making. Yup she's talented and fast forward…now she has stamps. Maria sent me two packages for a giveaway with her stamps inside. You can check out here store here or her Instagram here & FaceBook here.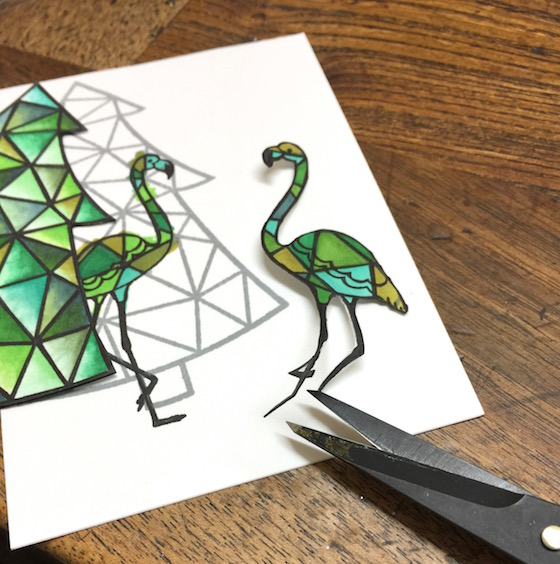 I have long admired Maria's hand drawn triangles &  I thought it would be fun to stamp the triangles on the flamingos. I stamped the tree on to the flamingos and colored with my Copic markers. In this photo I cut off part of the legs to get in there and cut the tiny bits and then I glued the legs back together with glossy accents. I colored the white edges with a Memento marker to give it a finished look. I like to use Memento marker because it doesn't bleed through the edges into my coloring.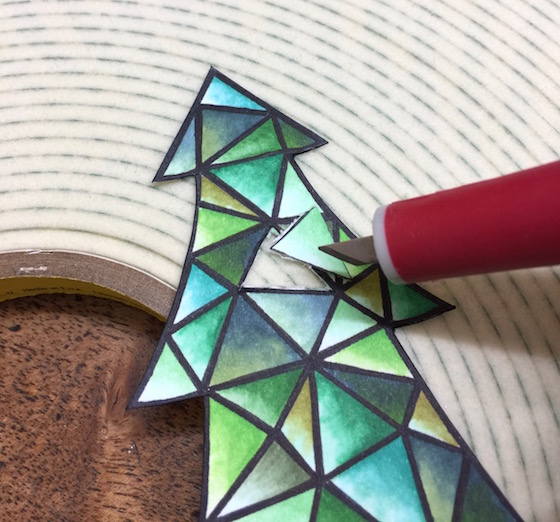 One of my favorite books that I read to my kiddos like 15 years ago was "The Rainbow Fish" So I am going rainbow fish incognito today. If my knife was sharper I would have ended up with nicer edges but, oh well. (My paper was 11o lb weight … that made it more of a challenge to use with a blade.) The great thing about this knife is it's retractable!
Do you recognize this stencil. I still had not cleaned up from my previous days and I needed something super quick. I glued down the triangles that I cut and colored them with a beautiful sparkle marker.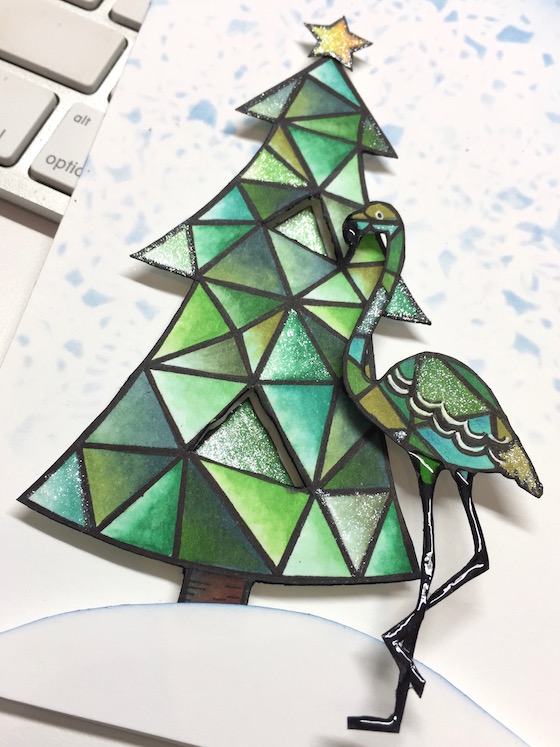 I popped the tree with foam tape and put double foam tape on my bird. Ahhh… why the rainbow fish? Only a few scales on the fish were sparkly and unique. LOVE the message of that book.
GIVEAWAY!! 2 GIFT BAGS FROM Krumspring Stamps. Thanks to Maria for the generous giveaway! To qualify I will randomly select a winner from my blog subscribers. Just trying to make it easy for you all. Winner will be announced at the end of the challenge.
Thanks for your visit and I will see you tomorrow. Hugs, Kathy
P.S. There are now 3 ways to share what you are coloring. If you want to join a community of coloring enthusiasts I recommend  FaceBook or Instagram. Be sure to tag me and use the hashtag #thedailymarker30day. Kids & young adults use #thedailymarker30daykids.
The 3rd way is to link up to my blog to share your coloring. Click here .. You will find the Inlinkz button at the bottom of the post.
P.S.S.  If you're new to the coloring challenge or have any questions about the coloring challenge you can refer to this post.