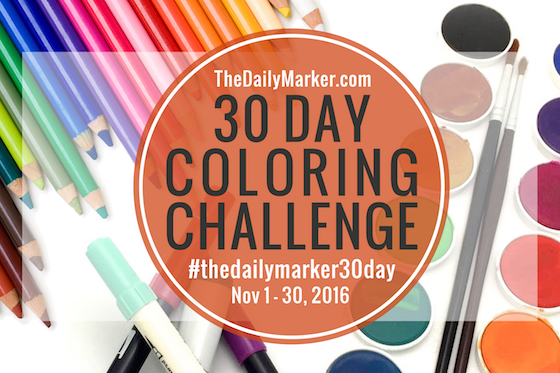 Hello Friends, T.G.I.F right 🙂 It's aways great when the weekend rolls around and I'm hoping we get some good coloring time.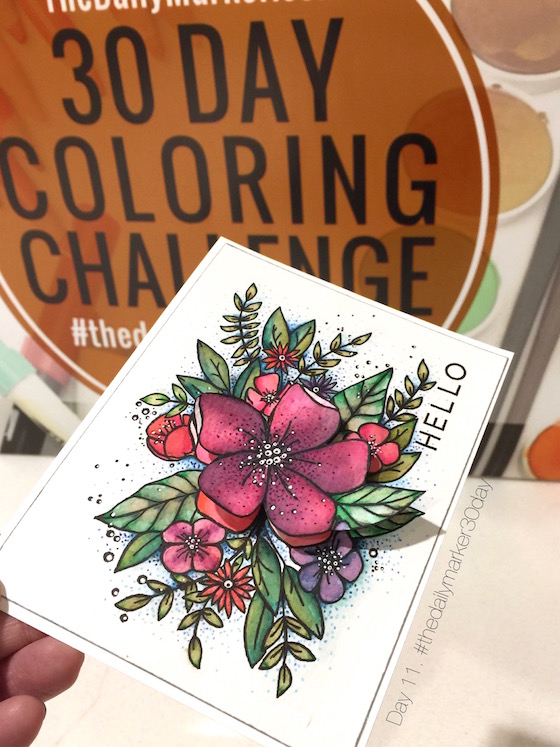 Last week I mentioned that I went to a retreat in Ohio so I was able to color two projects ahead of time. I know that's a little cheating but, thank goodness because I have a hop on Sunday and I have to work ahead for that…. and working ahead during the challenge is very challenging for me.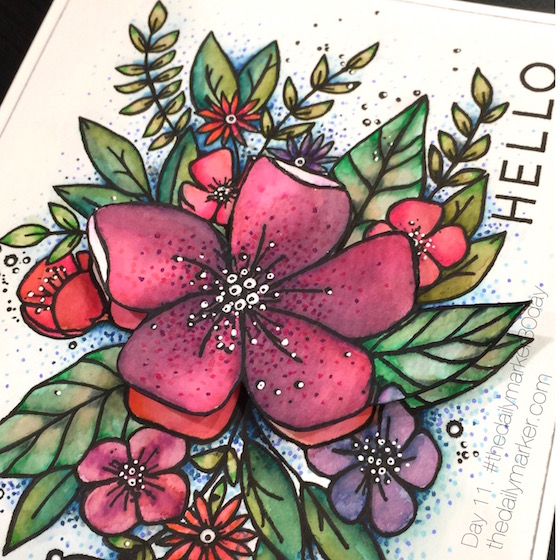 Love the size of this beautiful stamp from Concord & 9th called, "Hello Lovely" and it's oh so lovely. I can think of so many different ways to color this baby.  I have been wanting to order this set of 96 Tombow markers and I finally bit the bullet. (Tombow markers have a dual tip and are great for watercoloring) This image was watercolored with the markers and it was very relaxing and fun. On one end of the marker is a small tip … great for dot action. In the center of the flower I added white dots and black on the top of the white. (you can also order them in a 10 pack)
** I will be using the Tombow's next week and will have a video for you**
Have a wonderful day and see you tomorrow. Hugs, Kathy
P.S. There are now 3 ways to share what you are coloring. If you want to join a community of coloring enthusiasts I recommend  FaceBook or Instagram. Be sure to tag me and use the hashtag #thedailymarker30day. Kids & young adults use #thedailymarker30daykids.
The 3rd way is to link up to my blog to share your coloring. Click here .. You will find the Inlinkz button at the bottom of the post.
P.S.S.  If you're new to the coloring challenge or have any questions about the coloring challenge you can refer to this post.