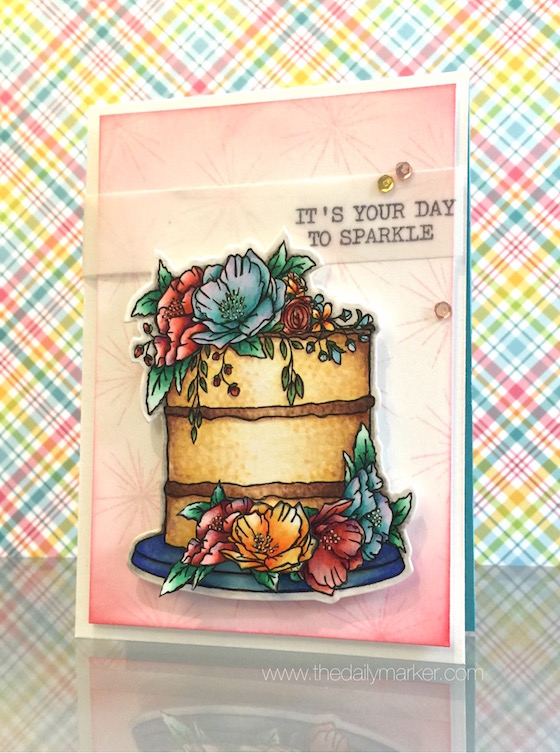 Hello Friends, How are you today? I am super excited to help celebrate Concord & 9th  month long Birthday party. All month long Concord & 9th is featuring different artists to inspire us all each day. I was thrilled and honored when they asked me to help celebrate!
I am so touched and just floating for the write up that Concord & 9th wrote on their blog … I also have a little bio too…oh my!
Why not celebrate with a cake!! What's your fav? Mine is yellow cake with chocolate icing….yum!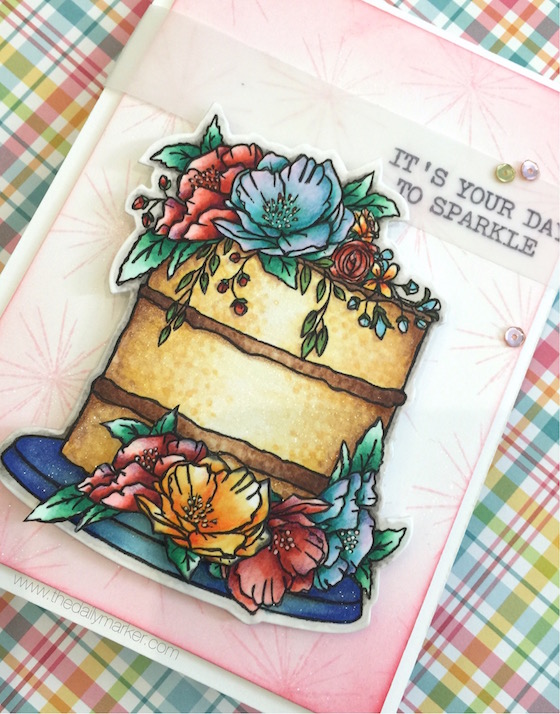 Concord & 9th has a unique style and I love their stamps. The illustration of this cake with the flowers is stunning. I love it so much. You can jazz the cake up or color it simply. A strip of heavy weight vellum is the best way to add a last minute sentiment. Matte Medium is my go to for vellum and sequins.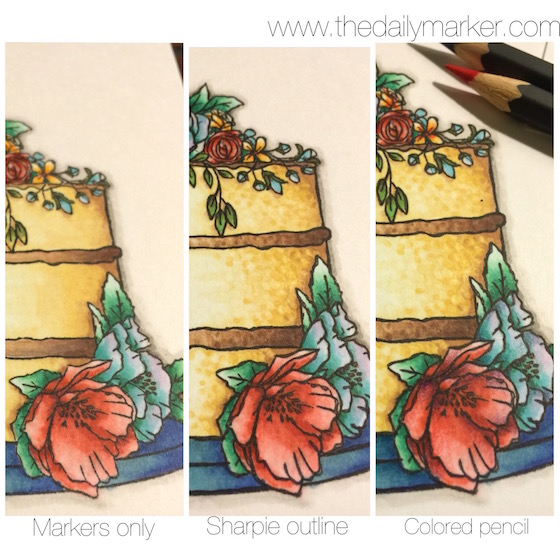 I colored my cake while I was a way so I wasn't able to do a video. I was hoping that this trio of photos might help. In the first photo is my finished coloring with my Copic markers. The middle photo I outlined the image with a fine tip sharpie.( I have been doing this for 8 years lol)  On the third photo I added some highlights with these colored pencils…it's a subtle difference but, it's fun to add another layer of color.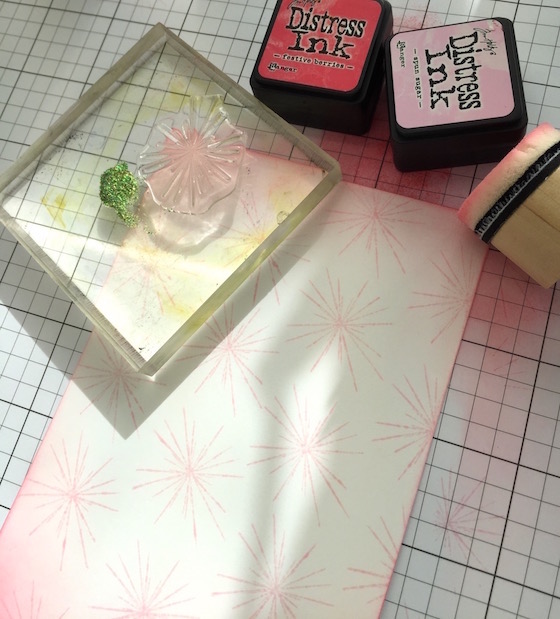 For the background I stamped the sparkle with Spun Sugar. I added more of the spun sugar in the corners and for another layer I used Festive Berries with a ink blending tool.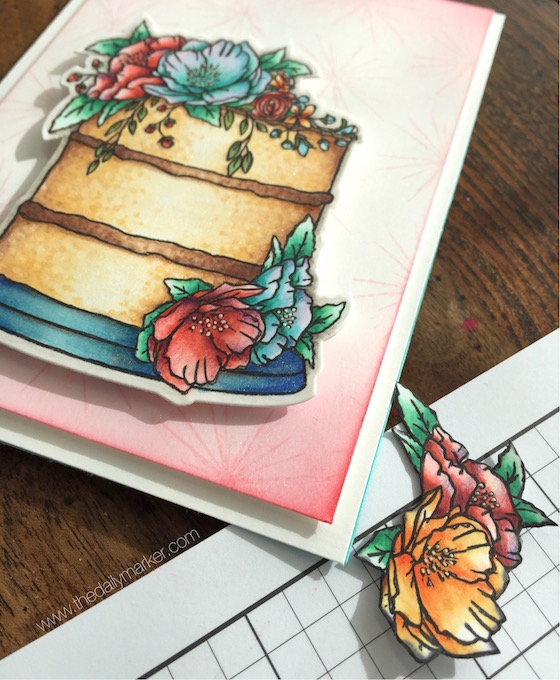 I wanted to use these flowers on this awesome bear but, I didn't have the bear stamp with me. When I was home and found my bear …  the flowers didn't look right on the bear so on the cake they went. (I ended up finding a place for my bear as you will see for my second card)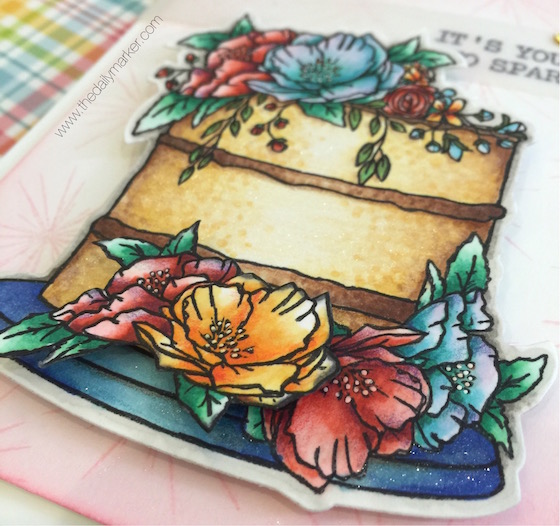 Some foam tape to pop the flowers and sparkle on the cake parts were my final touches…. and some white gel pen accents on the flowers centers.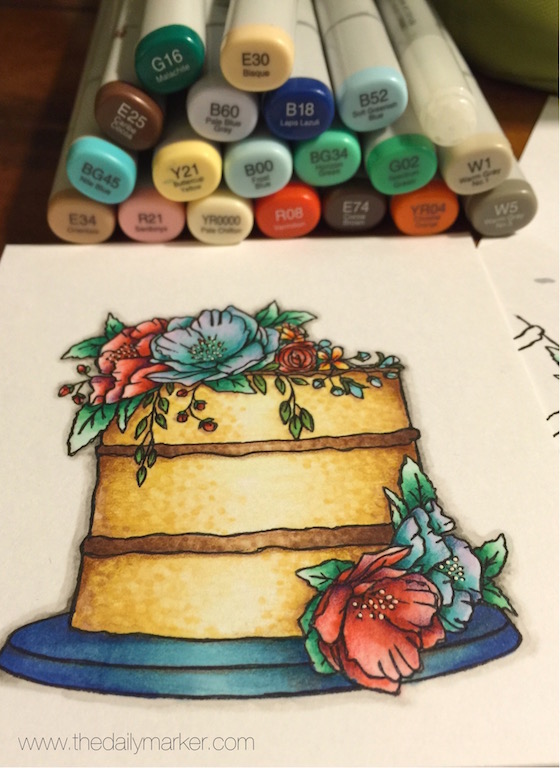 In case you are curious what colors I used… here ya go 🙂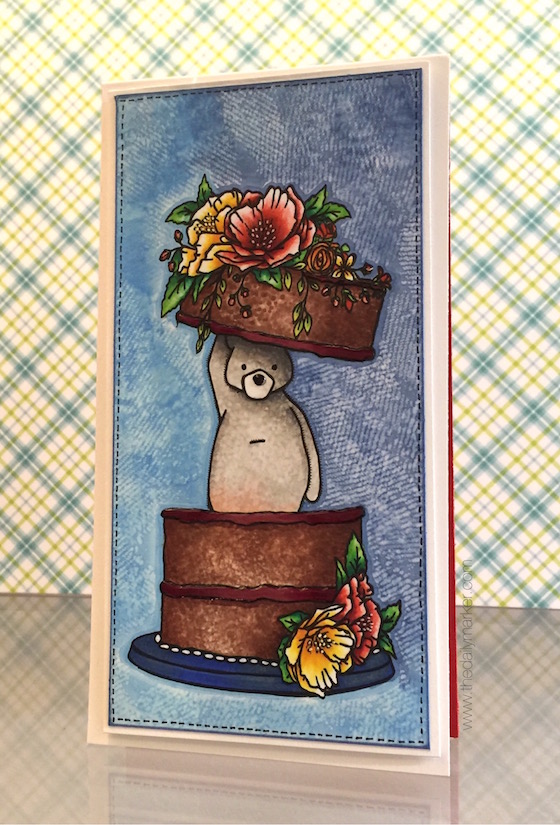 I was so happy to finally find a place for the
"Hugs" bear
. Why not pop up for a BD surprise in the middle of a chocolate mousse with butter cream red velvet frosting? Besides that I had so much fun stamping this card…
I share my process in the video
.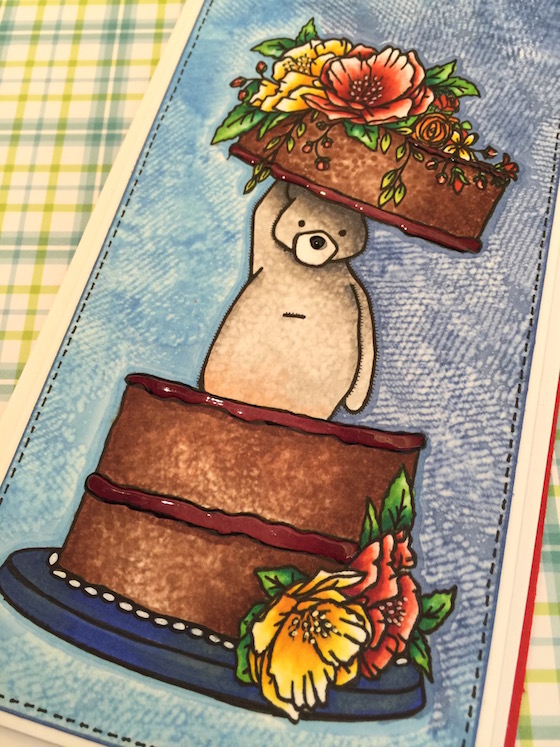 GIVEAWAY:
A $20 gift card to
Concord & 9th
to celebrate their Birthday. All you need to do is leave me a comment. I will announce a random winner next Thursday.
Thanks for your visit today and thanks to Concord & 9th for the giveaway and for letting me celebrate with them. Have a great day. Hugs, Kathy
P.S. The supply list is below my video 🙂
Card Supplies and Links: Affiliate Links are used.