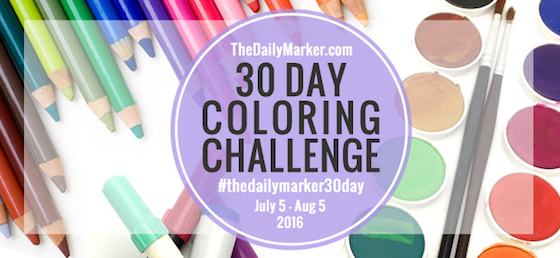 Hello Friends! Welcome to DAY 7 of The 30 Day Coloring Challenge. Today I have a very special blog hop with 2 shopping sprees. If you are coming from Emily Leiphart blog you are in the right place & just so ya know I am the last stop in the hop.
If you want to start at the beginning of the hop click here.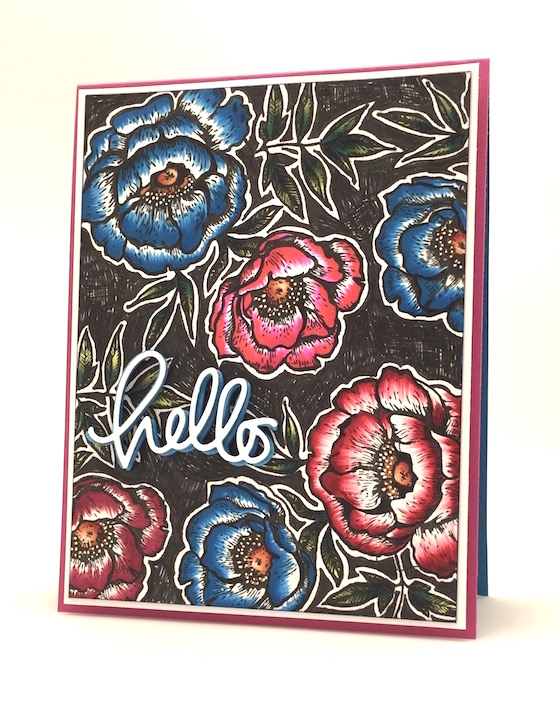 Today's post & hop is my way of paying homage to some amazing creative forces and Hero Arts. Because of the Hero Arts community and awe inspiring talent of their team my life was changed…that's it in a nut shell … keep reading if you want more 🙂
Back in 2009, when I started stamping Hero Arts and their team of artists Jennifer McGuire, Shari Carroll and Lisa Spangler inspired me to no end. They ROCKED  our stamping world back then and ….. continue to rock it !!!
I started contributing to Hero Arts challenges and becoming part of HA's flicker group. There I made a beautiful group of friends. We were lucky to become "Hero Arts Hostesses" we called ourselves hostess sistahs.  I am grateful for these ladies and their encouragement and generosity in sharing their talent.
It is my honor to have almost everyone involved in my creative journey in the blog hop today. My heartfelt thanks to my sweet friend Virginia who helped me organize this hop … (I have been wanting to do this since the first coloring challenge so thanks to Virginia for making it happen!)
A big thanks Hero Arts and everyone I knew in the beginning that got me rolling in the stamping  world. I wanted to spotlight these great ladies in their abundant talent today for  helping me in my creative journey. If it wasn't for Hero Arts, Jennifer, Shari, Lisa and the HA community PLUS these awesome women today I doubt I would be hosting these coloring challenges. I am super grateful 🙂
Fast forward to 2016 and I have more reason to be grateful for you all doing the challenge … new friendships… more inspiration …sigh.. if only there were more hours in the day lol
Yes.. you can say I am a lucky girl and I know how lucky I am 🙂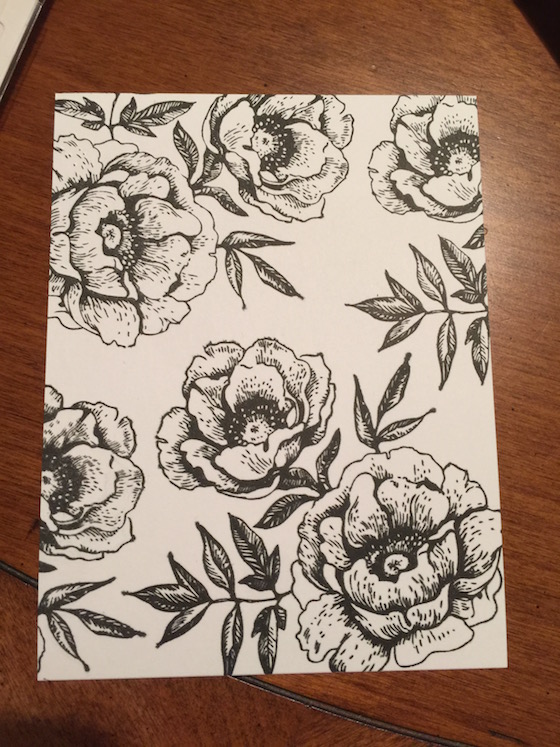 Now the card…I  shared my quick process ..the how to.. of adding the doodle lines in my video.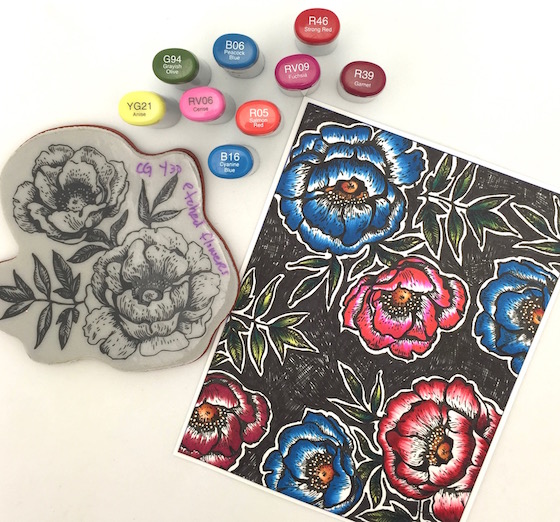 The flower is from Hero Arts called, "Etched Flowers" and it's one of my favorites.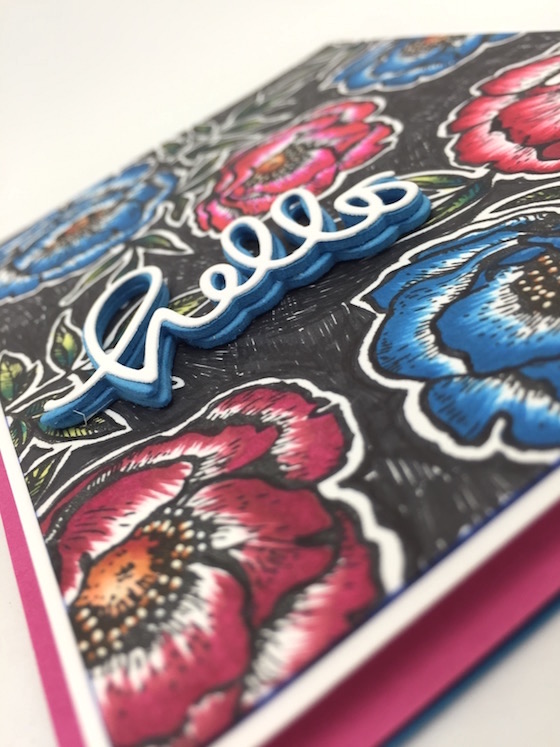 The small "Hello" die cut is from Simon. Have you die cut fun foam? It's pretty awesome. I used two layers of blue foam under the white cardstock.
If you want to share what your creating go to DAY 1 and scroll to the bottom of the post. You will find a blue Inlinkz tab to link up your coloring. (If you are new to the challenge or want to know more about it click here.)
GIVEAWAY: Win TWO $25.oo shopping spree's at Hero Arts Store. Woo Hoo
To qualify all you need to do is comment. Winner will be randomly selected from the blog hop comments of the hoppers. Contest Ends July 18th 12pm Est .Winners will be announced on the 19th. Best of luck 🙂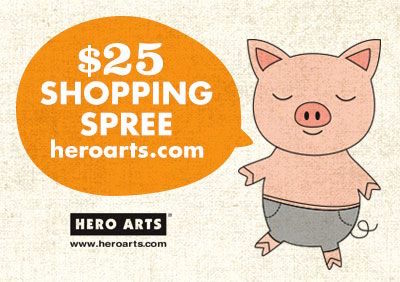 Here is the full list in case you discover a broken link.
~Virginia Lu :
~Kathy: —You are here— the last stop in the hop
Thank You all for participating in The 30 Day Coloring Challenge and for your visit today. Super big thanks to Jennifer, Shari & Lisa for years of inspiration and thanks to Virginia, Linda, Kathy, Arlene, Barb, Linda, Heather, Cheiron, Sarah and Emily!!! Hugs all around, Kathy