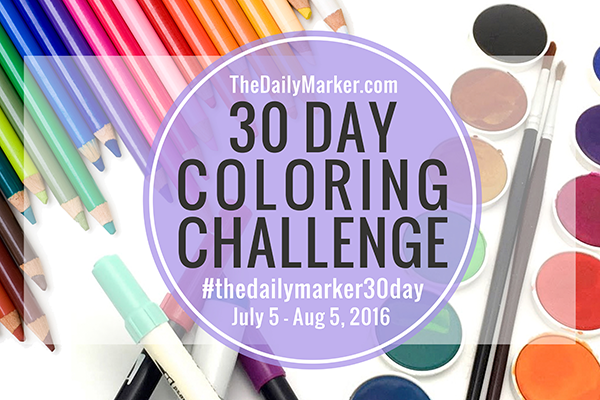 I am updating this post with Kit & Clowder's FREE Class and how to access it. Such a great offering I didn't want you to miss it. Check it out in the Giveaway area at the bottom of my post.
Hello Friends !! Welcome to day 27!!!  Instead of coloring I get to feature lots of you in my…  "It's All About You Feature" If you are stumbling on this feature you might want to ready this post. Click on the thumbnails to go to that particular photo.
Thanks to all of you mom's that have children or young adults playing long with us. IT was very helpful for you to tag their work with the additional hashtag #thedailymarker30daykids. Below is our rising stars. If I missed anyone *gasp* can you give me the link in the comment area and I can update this post.

GIVEAWAY: Kit & Clowder has some amazing coloring classes and they are offering a $100.00 gift certificate to one random winner.  Woo Hoo!
To QUALIFY  lit's keep it simple with a quick hello in the comments area. I will announce a random winner at the end of the challenge. A super big thanks to Kit & Clowder for the very generous giveaway.
For the free class it is called Markers 101 and goes through all of the basics of coloring or use it as a refresher class . I guarantee you will pick up some tips. To access the FREE class … all you need to do is three easy steps. 
1 – go to www.kitandclowder.com
2 – click on "Class Rooms" and make an account/log in
3 – Click on "Markers 101" …  Select "Join" to link it to your account. Super easy 🙂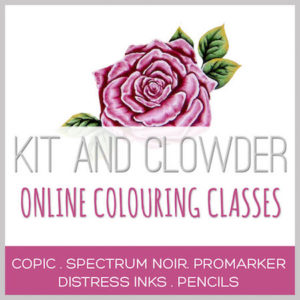 If you are on Instagram you really need to follow Alyce from Kit & Clowder. Be prepared to knock your socks off. The Kit & Clowder's blog is chock full of stunning inspiration.
Off to bed it's a late night. See you tomorrow! Have a good day and grateful for your visit. Hugs, Kathy
P.S. If you want to see what people are sharing on Instagram click here. 
P.S. S. If you want to share what your creating go to DAY 1 and scroll to the bottom of the post. You will find a blue Inlinkz tab to link up your coloring.