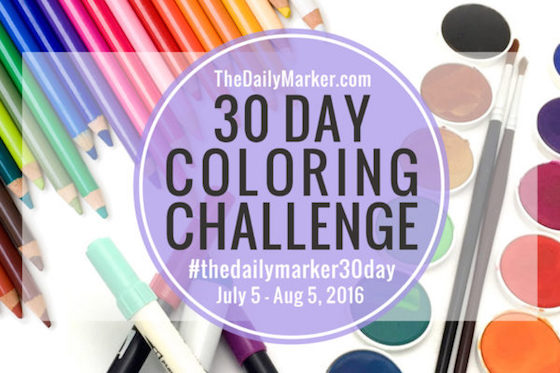 Hellooooo Friends, Just a quick post and some winners for today. A few weeks ago we were traveling and I discovered a beautiful boutique. It's called Brass Tac.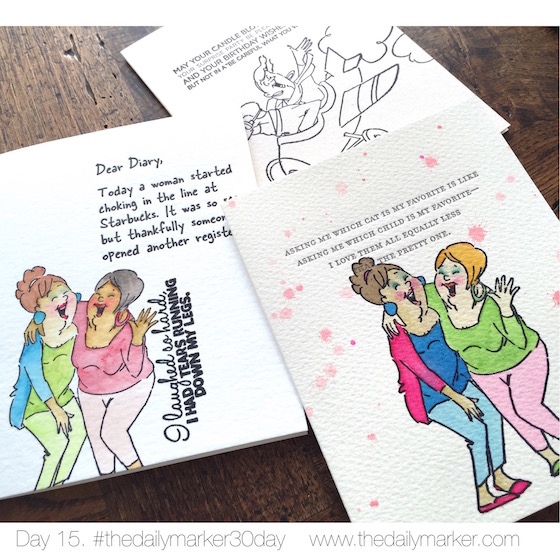 I picked up three of these blank cards (made by Sapling Press) because I loved the sayings on them and the quality of the paper. I was thinking that they might come in handy during the challenge… ta da! that brings us today. Not a lot of time to color so I inked these blank cards up with the ever so funny Art Impressions and did some very simple watercoloring.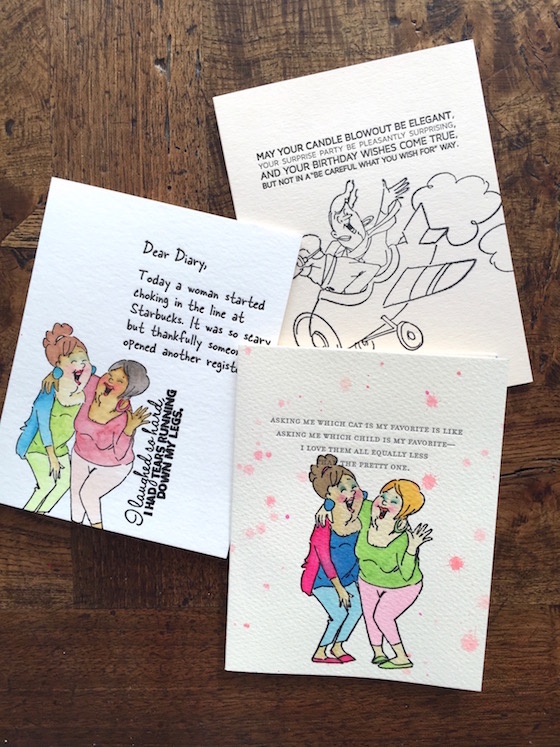 Later I will add more details and perhaps more color? Read the sayings … omg so funny! I also love that sentiment from Art Impressions, "I laughed so hard I had tears running down my legs" lol Loovveee that!! This stamp actually has three funny sentiments.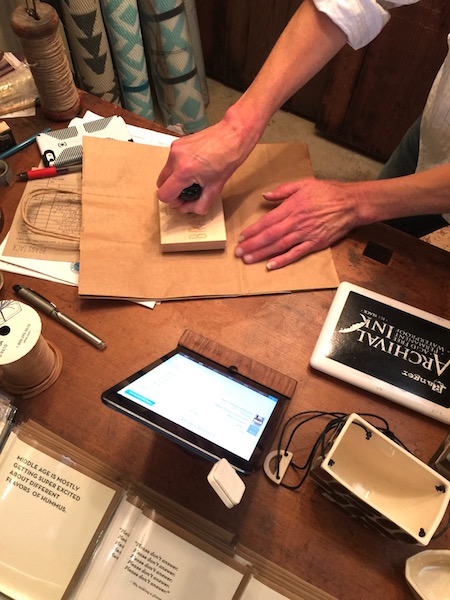 Can you believe they rubber stamp on their bags!!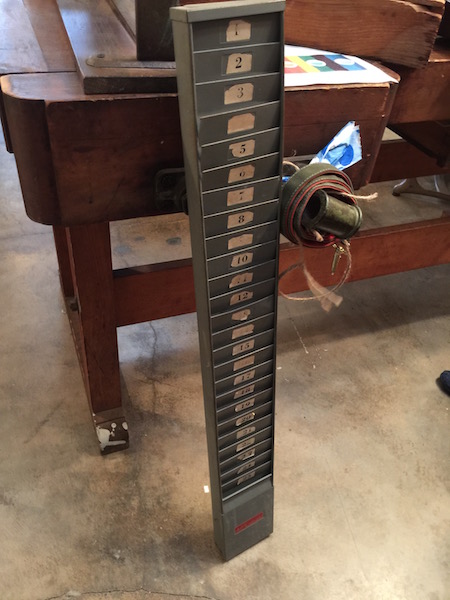 Lookie what I scored!! I can't wait to hang this. 🙂
WINNERS!  From Day 7.  2 winners win a  $25. shopping sprees to Hero Arts . Congrats to pelArgoNNiA   & Lin Brandberry 
From Day 9. A goodie bag w/ a Concord & 9th stamp . Congrats to Lucy Schmidt
From Day 10. 2 winners .. each will get one of Three Room Studio Stamps. Congrats to Taniesa Vlasak & Teresa Doyle.
Congrats to all of the winners. Each winner was selected randomly by someone else … not me. More giveaways coming! Yay!
A super big thanks to Hero Arts for the giveaway and to Sandy from Three Room Studio.  See you all tomorrow. Hugs, Kathy
P.S. If you want to share what your creating go to DAY 1 and scroll to the bottom of the post. You will find a blue Inlinkz tab to link up your coloring.