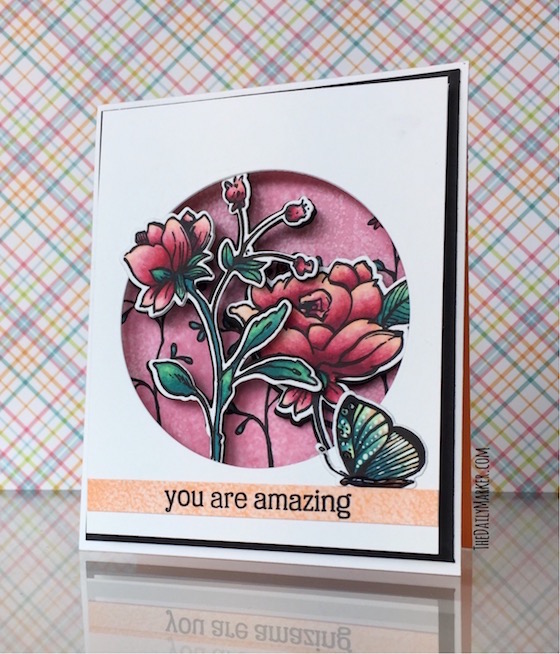 Heelllloooo Friends!! How are you today? I have a packed blog post with three cards using one stamp set, a video and a bonus. Why you might ask? Altenew asked me to guest design on their blog today and I got a little carried away creating with their lovely floral stamps. 🙂
I love creating window cards with mega dimension & I love flowers so it was easy to create three cards with the "Botanical Garden" stamp set…*swoon*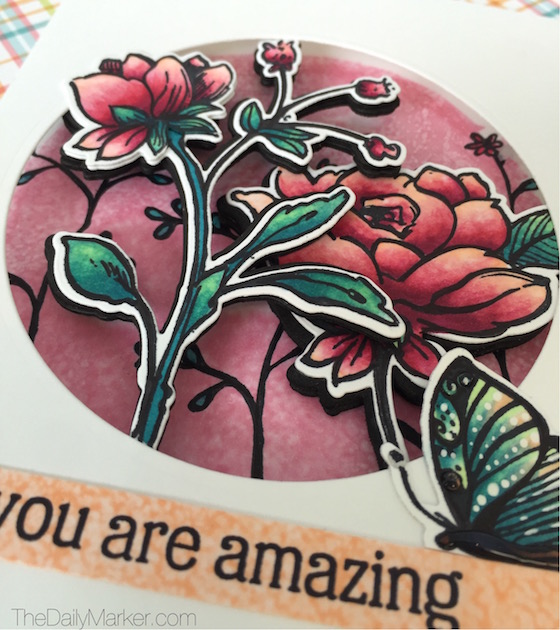 My favorite .. adding texture with a rag technique… was used with copic solution. To accentuate the flowers I used Black foam to make them pop by gluing the black die cut foam sightly off center. The video explains it all.  (If you like the video a thumbs up

is always appreciated)
Do you subscriber to my channel ?.. it's a good way to stay in the loop. 🙂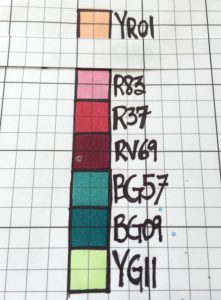 These are the colors that I used for the card in the video. If you are wondering where the wonderful large grid paper pad is from you can find it here.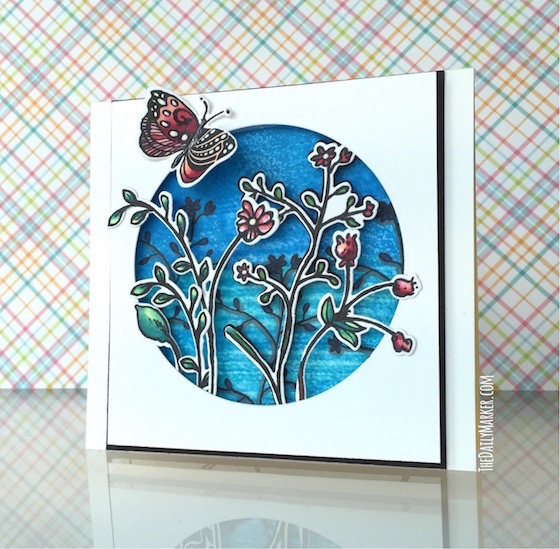 For both cards I wanted to create a subtle silhouette background with the flowers.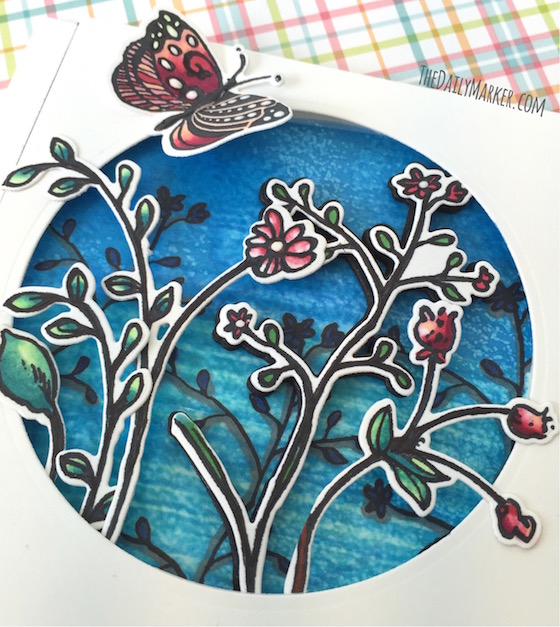 The background was colored with copics and I used the rag technique again for added texture.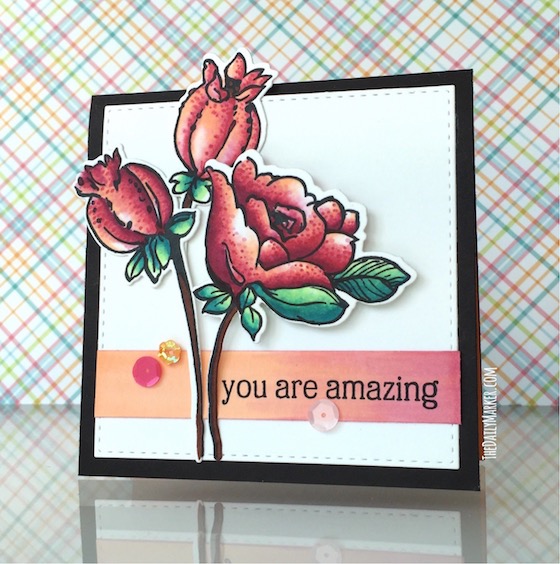 I still had some flowers left that I stamped and had die cut so I colored them up making a point to leave a white area on each flower. This is a super simple card and it came together quickly.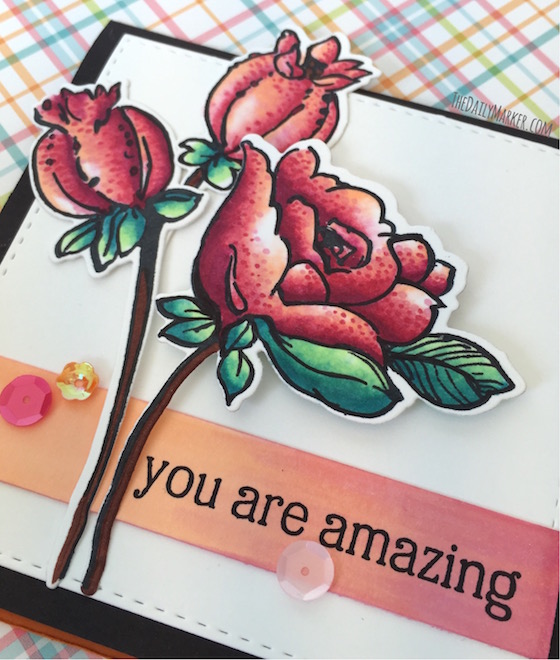 I colored the sentiment with markers and added a few sequins for good measure.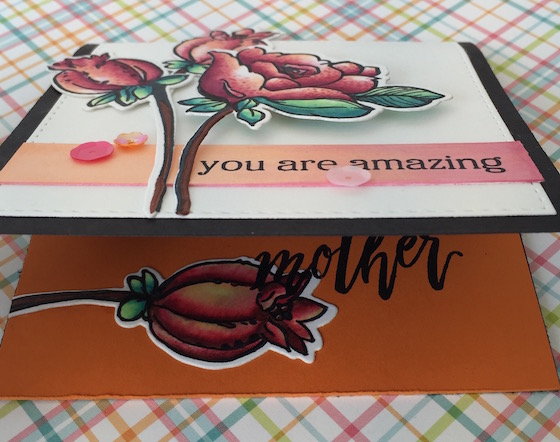 I always like a pop of color on the inside of my cards. The inside of the card is a good spot for those leftover bits.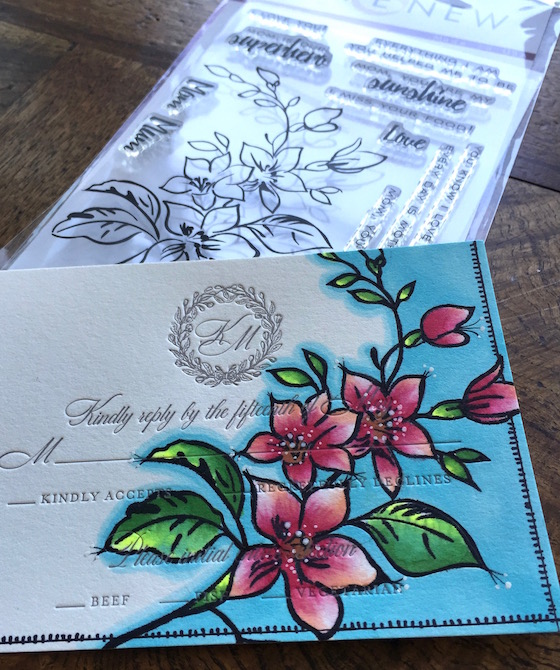 Now for the bonus part. I always love to stamp on those wedding R.S.V.P.'s The paper is always delicious and usually it's a happy surprise for the bride. On this particular rsvp card I used the "Best Mom"stamp set because it's a pretty flower and it's simpler to color.
Are you a regular to the Altenew blog. It's packed with so much inspiration I am always in awe and I am sure you will agree. When you pop over to the Altenew blog you will find out when the next coloring challenge is!! Woo hoo! I hope you are excited as I am. More details coming in the next few weeks. 
Thanks so much for the visit today you know I always always appreciate it. A big thanks to Altenew for the guest design feature. It's an honor. Have a happy day! Hugs, Kathy