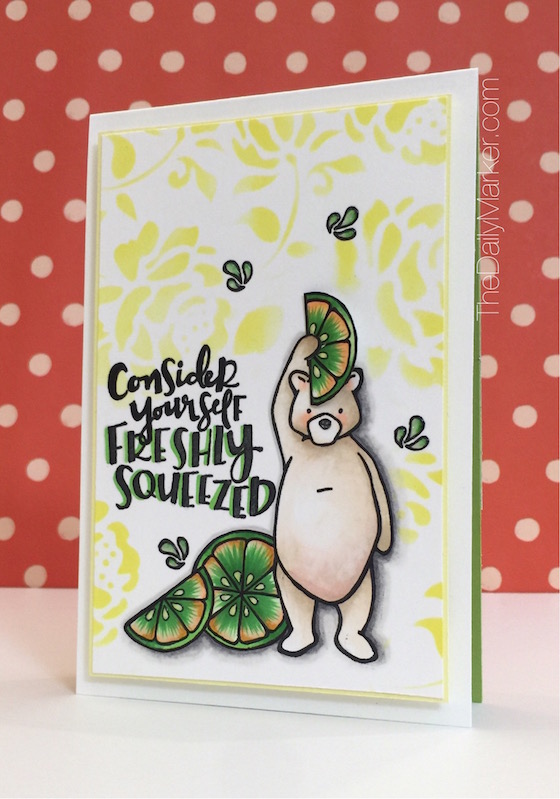 Hello Friends, Happy Friday to you 🙂 It's always great when the weekend rolls around. I had some snippets of time this week to work on two cards using Concord & 9th adorable stamp set called, "Hugs" .Love all the possibilities that you can stamp with this set. It's a love at first sight for sure.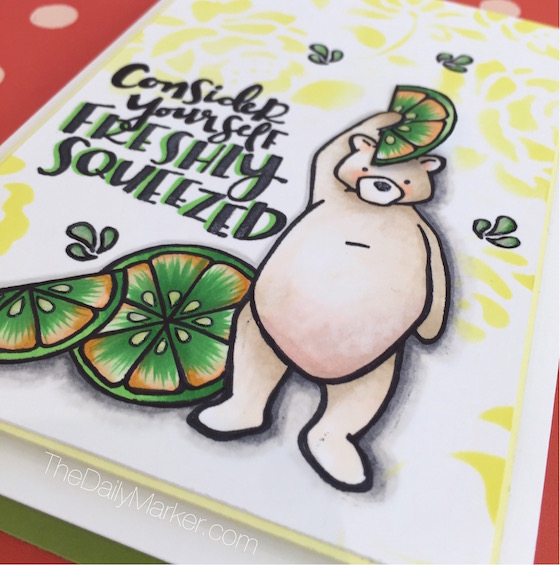 My mind has been yearning to color and I was grateful for the time to sit and do that. I drew some seeds with a gel pen and added some gossy accents on the seeds and the splashes.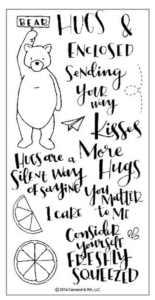 The "Bear" sign that the bear is holding was wiped off after I stamped it. I used a blade to cut a slit around the bears hand to insert the lime wedge.
Since I always seems to do things backwards… I decided to add a stencil once my card was finished…. good thing adding the artistic touch of a stencil can be added at any stage of the card making process.
Stamping the bear "as is" was a must do. Love this guy and all that he represents.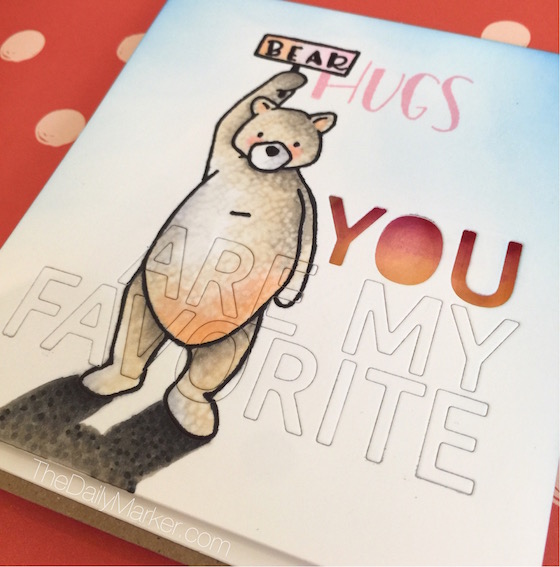 Simon Says Stamp word die cuts are always fun to add to my cards. I taped the letters on the card stock after die cutting, then I colored the images and popped it on my card base.
I hope you have a wonderful weekend and are safe from all this crazy weather. Thanks for your visit. Hugs, Kathy
Supplies and links: Affiliate linking might be used depending on the product.