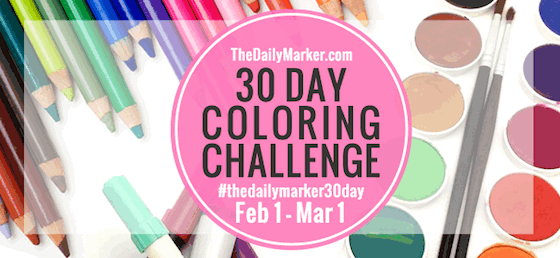 Hello friends. Welcome to DAY FIVE of the 30 Day Coloring Challenge. Today, I'm teaming up with Ally Cope who is hosting this month's Power and Spark Challenge over at the Power Poppy Blog. Their challenge is all about coloring and it's called, Switch Up Your Shades. In the spirt of coloring Power Poppy is has a talented line and a blog hop today. There is a  chance to win a free Power Poppy Stamp Set! Click here to get all of the details 🙂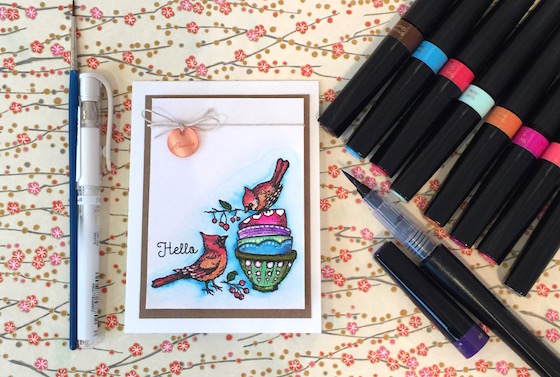 Before you hop over The Power Poppy Blog I have my own giveaway and a video for you. In the video I am using the Spectrum Aqua watercolor glitter markers. Let me tell you they are just as delicious as they sound and I found it really easy to blend the colors. A huge thanks to Jody from Hallmark Scrapbook & Crafts for sending me the markers, paper and storage case. Yes it was like Christmas right!
To see the video larger click here.
It's always hard to photograph the beautiful glittery goodness but, I hope you can see it a little.
If you are new to my blog and to The Daily Marker 30 Day Coloring Challenge it's never to late to join and you don't need to "catch up" .Click HERE to read more about the 30 Day Coloring Challenge and here if you want to see how I prepared. If you want to share what your creating go to DAY 1 and scroll to the bottom of the post. You will find a blue Inlinkz tab to link up your coloring.
MY GIVEAWAY: I am giving away a goodie bag plus this storage case compliments of Jody 🙂 You know the drill just leave a comment. I will announce a random winner this Sunday the 7th.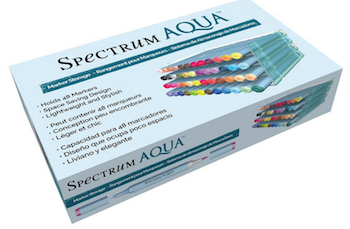 Ok it's time to get inspired and put your blinders on because the Power Poppy gals are so incredibly talented.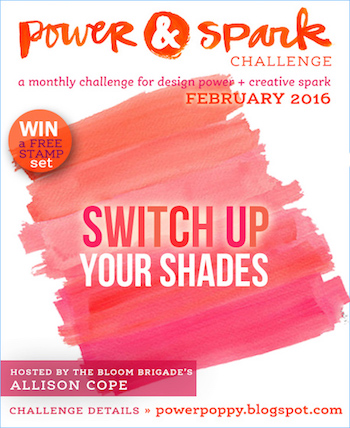 Here is the line up and don't forget the Power Poppy blog  will have all the info and the full list too. Have a wonderful weekend and I will see you tomorrow for Day 6. Hugs, Kathy