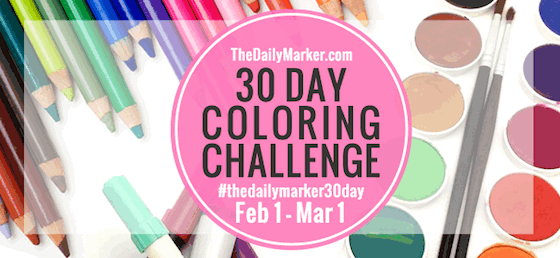 Hello Friends, Happy weekend to you. Today I am sharing some good old fashioned coloring. Woo Hoo!
Have you heard of the stamp company called, "Your Next Stamp"? They have some fun stamps to color and I love their style. To create my scene I had fun combining a few stamp sets along with some masking. The stamp sets I am using are Little Darling, Happy Meal, & Jessica with Cupcakes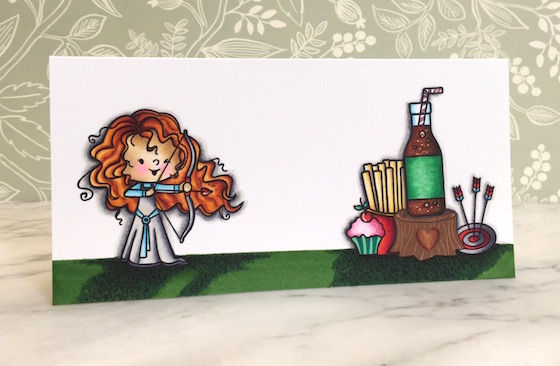 This is almost finished …. it's calling for a background and a sentiment. Maybe I will hang it on the fridge to remind me to eat healthy even though these particular foods aren't in my rotation.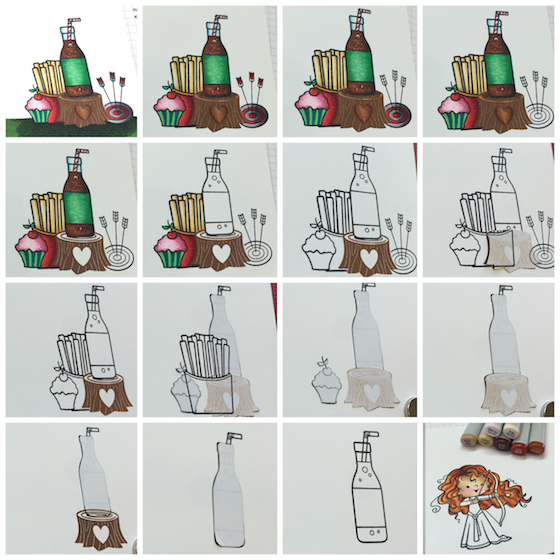 I hope you find this useful even if it's kinda backwards 😉
Tomorrow's post will have lots of winners and my feature "It's All About You". Enjoy your day. Hugs, Kathy
P.S. I fixed the problem for the giveaway yesterday. I think I got to everyone and added your name to the list. If you just gave up I promise it's working now. Sorry for the trouble.