Hello Friends, Just a quick photo to share what I did last week to prep for the 30 day coloring challenge. I was doing some traveling and the challenge is coming up so I pre-stamped some images to get ready.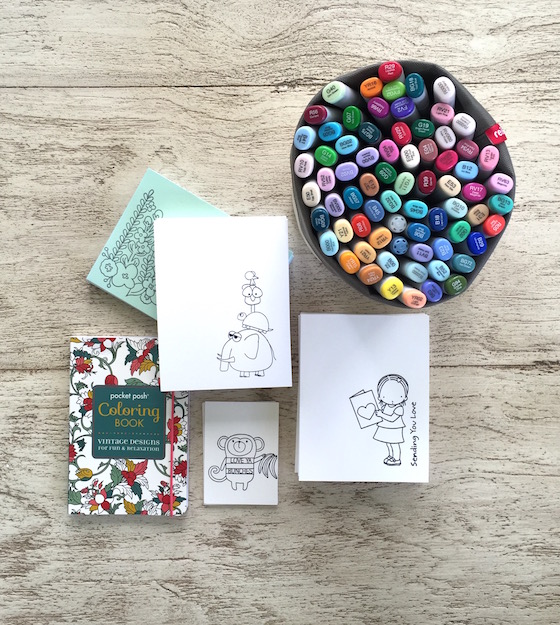 I didn't have time to color one of these images when I was gone but, I have them all ready to go for the challenge. The mini coloring book is awesome and I found it at the airport. Love how it is purse size! Have you seen my coloring book review?
The "Stacking Animals" are from SSS and are sooo fun! You can find the sweet "Cheeky Monkey" here and "I Heart You" here.
You can find all of "The Daily Marker Coloring Challenge"  details, questions PLUS the new feature here.
In case you missed it check out my new system for my coloring supplies here.
Did you know that SSS is having a sale? Only a few days left. If you need to fill in some Copic Markers or need refills they are on sale at Simon for 25% off until Feb 1st. Use CODE "COPIC" 
What are you doing to get ready? Something or nothing it all will work 🙂 See you in a few days and thanks for your visit! Hugs, Kathy