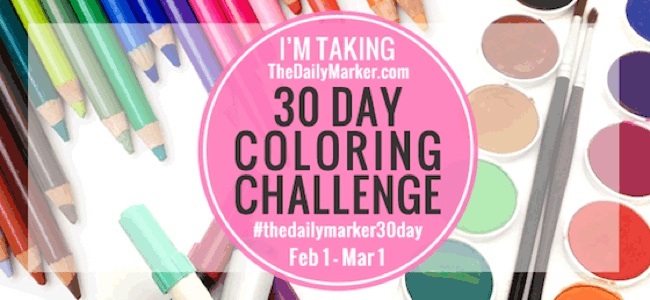 Hello Friends!! How are you today? I thought I would pop in to share the logo for the 4th coloring challenge. Woo Hoo!  I am super excited that "The Daily Marker 30 Day Coloring Challenge" is almost here. I also have a GIVEAWAY and I want to share how I am getting organized 🙂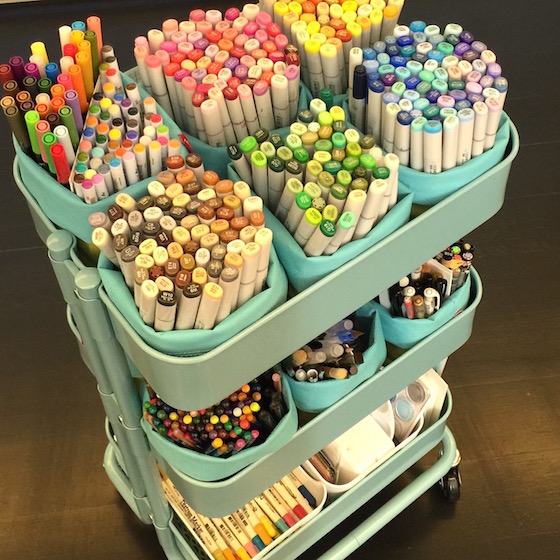 The last three challenges I used a fabric container that was more portable (you can see the video here) but, I wanted to mix things up this time with this Raskog cart from Ikea.
If you are experiencing marker envy please keep in mind that I have been collecting my markers for 7 years. If you need to fill in some Copic Markers or need refills they are on sale at Simon for 25% off until Feb 1st. Use CODE "COPIC" 
Check out these color choices. I purchased a few of the containers from Ikea that fit in the cart but, I will use them someplace else. Not in love with them.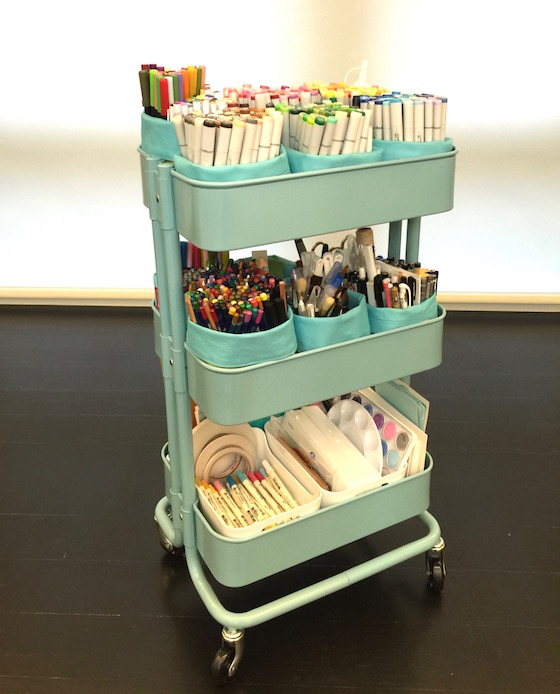 I like the idea of wheeling my supplies around & the best part is I won't be taking up any counter space. Finally I am satisfied with my storage system and it's because of these containers from The Container Store. I have to give a shout out to Joy Ott for finding these little gems and sharing her on Instagram.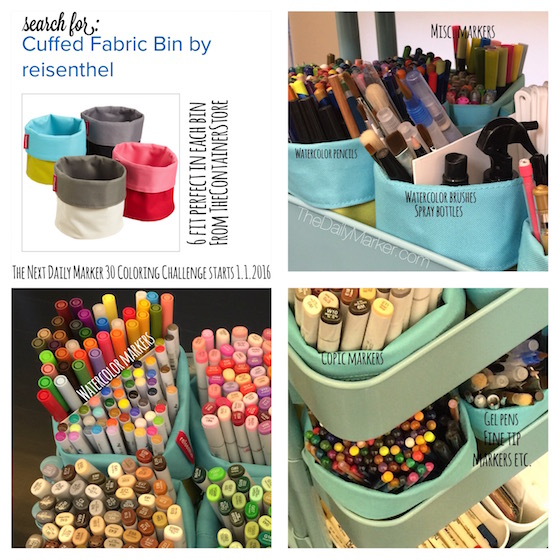 I shared this photo on my Instagram with descriptions except for the lower shelf. The lower shelf contains watercolor paper, distress markers (they need to lay flat), watercolor sets, a palette and some tapes. I am hoping to do a video on my cart but, I have been delayed with all the snow on the east coast and can't get home. Are you subscribed to my YouTube channel? Generally you will see the video's before they are released on my blog 🙂
THE GIVEAWAY is.… a goodie bag chock full of stamps over a $50.00 value.  All you need to do to qualify to win is ….
help me spread the word about the challenge. Each time you post the graphic on your blog OR FaceBook OR invite your friends you can enter to win. Just leave a comment letting me know where you shared. You don't need to give me the link. I want this to be easy for you. A random winner will be announced on Feb. 1st.
If you are interested in my essential supplies I have listed them below. The absolute top five are:
Below is more of my essential supplies and my top 6 Copic colors. The blending trios are a good way to get started.
Thank YOU if you have already shared on Instagam and the enthusiasm you are creating about the challenge it warms my heart and gets me even more excited.
If you are experiencing lots of snow or flooding I hope you are safe and cozy and may everyone power stay on! Have a great day and thanks for your visit and your support! Big hugs, Kathy
Supplies and links: Affiliate linking might be used depending on the product.