Hello Friends, How is your weekend going?
A few of you asked how you can see what everyone is submitting for The Daily Marker 30 Day. Click here to see what is being shared on my blog but,  you need to scroll to the bottom of the post. You can click here too to see everything under the hashtag #thedailymarker3day3 that's on Instagram. Prepare to be inspired on both of these platforms….you guys are talented!!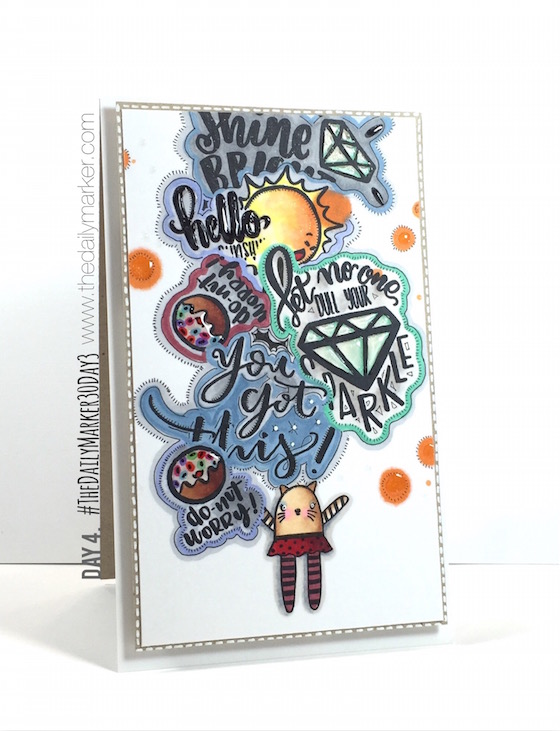 Have you heard of Mommy Lhey? She designs really whimsical stamps that are super fun and Lhey has lots of really cool planner stamps. You can check out the variety here.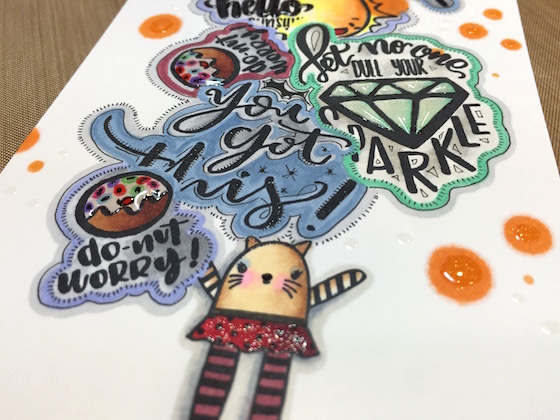 I used this and this to create my graffiti card and it was so fun to let loose and go with it. This is the fine tip marker that I created my eyelash lines with. Wink of Stella was added to the dots and her skirt.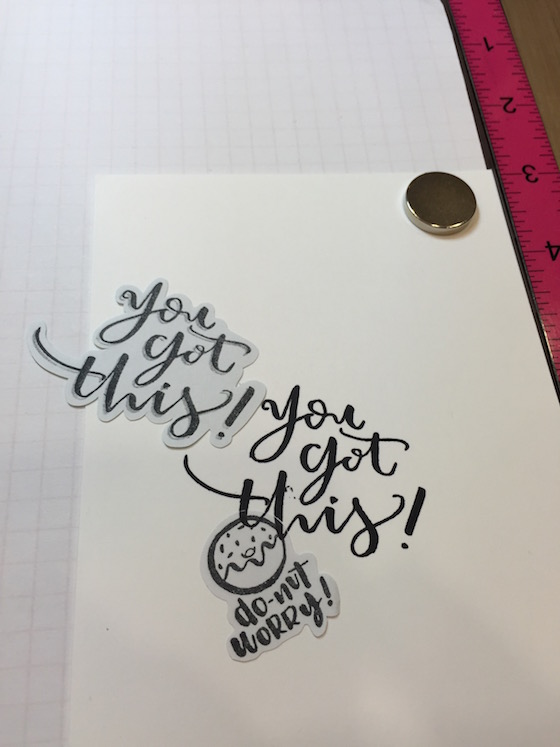 After stamping the sentiments I stamped the sentiment again on some masking paper. I cut around the sentiment leaving a boarder.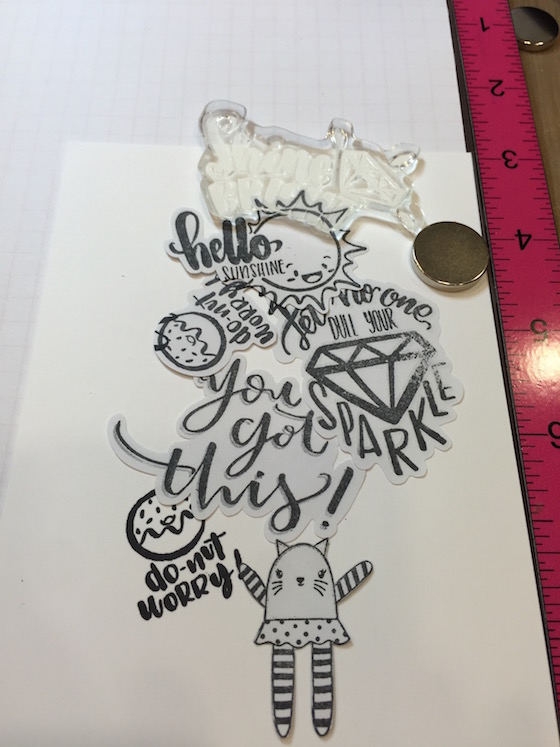 This is how it looks as I am progressing with the stamping and masking. The misti is a great took and it saves me so much time and paper.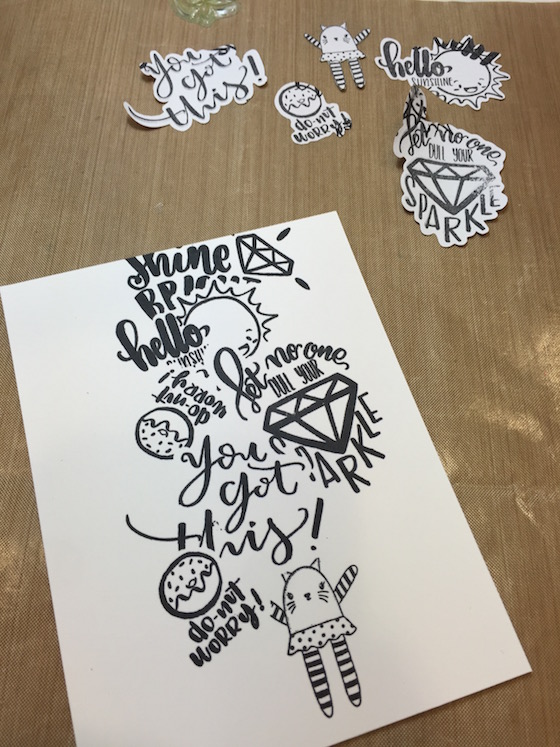 This is how it looks after I finished the stamping and removed the masks.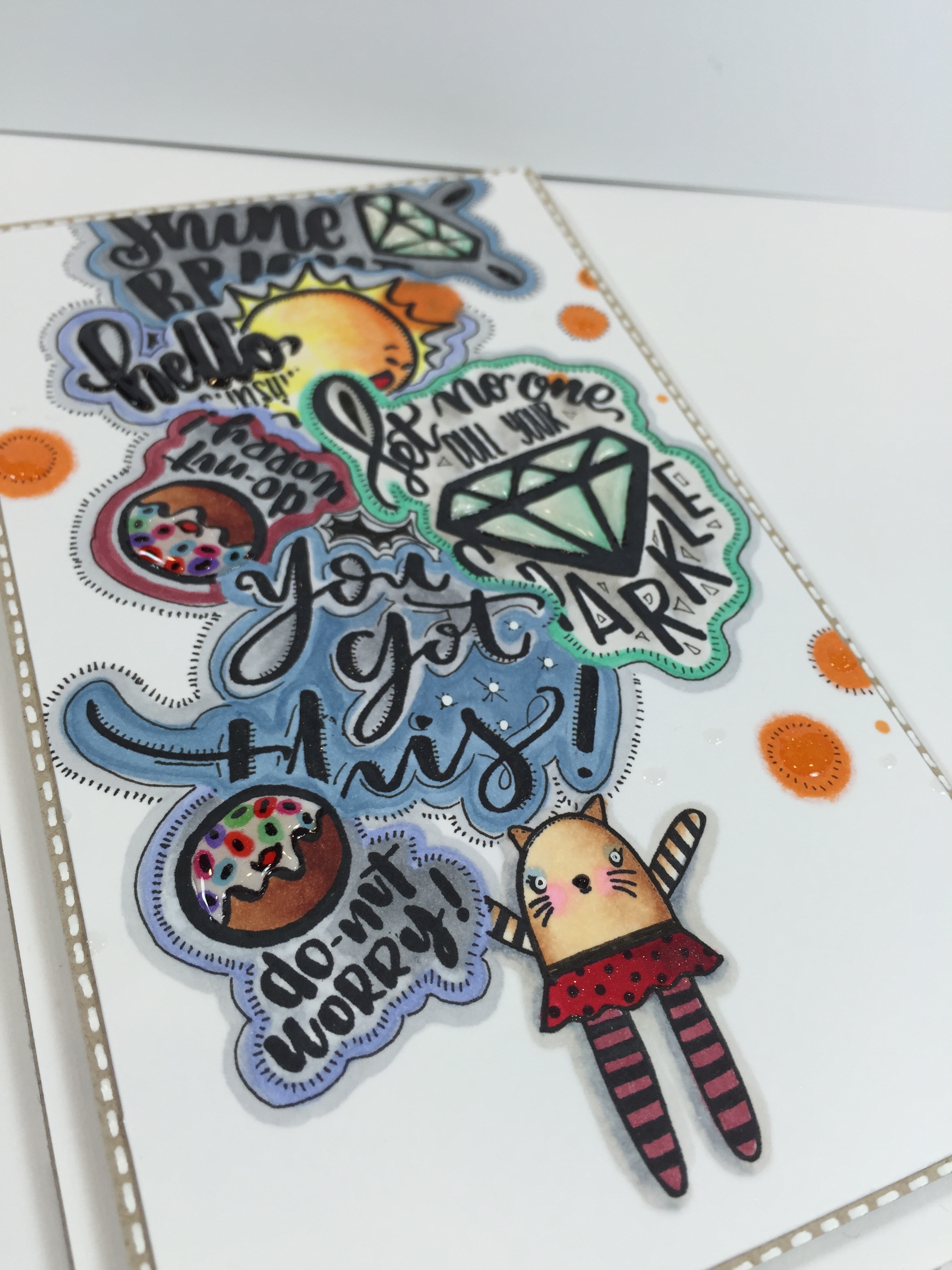 Lots of doodling and coloring and adding lines and dots. If you look at the large orange dot on the right side of the sun….that blooped out of my marker!! So I shook my over filled copic marker on my paper to make more dots and then let it drip in certain areas on my card.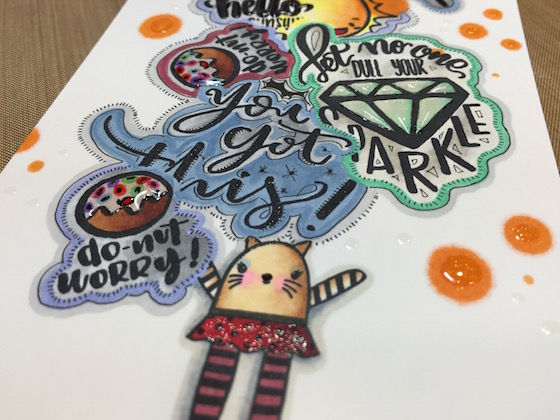 Glossy accents were added to the orange dots, part of the donuts, on the "hello" and the diamonds. When I was adding glossy accents to the diamonds I was careful to stay in the lines. Once it was dry I reapplied the glossy accents 3 times to really built the diamonds up and give them lots of dimension.
TO LINK UP & share your coloring click here and go to the bottom of the post.  Thanks soo much for your visit today it's always makes me happy! See you tomorrow! Hugs, Kathy
Today's Card Supplies & Links: Click on the thumbnail to go to a store. Affiliate linking might be used depending on the product.