Hello Friends, How are you? I think it's going to be a late night so I had better make this quick today.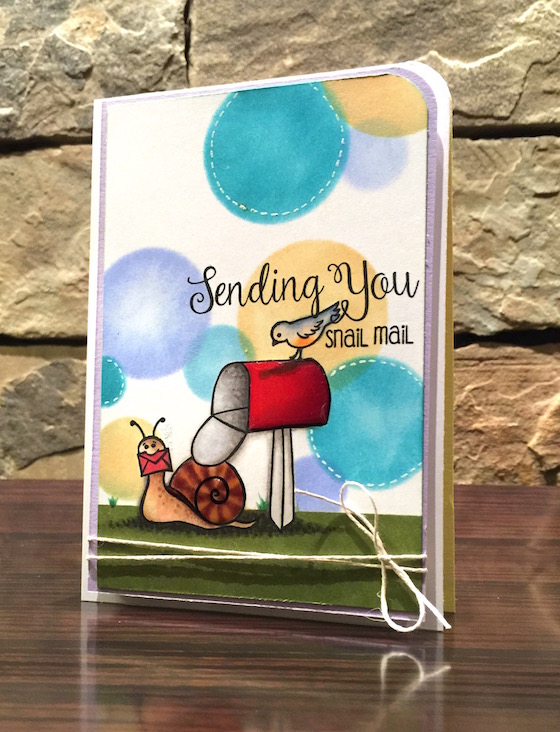 This adorable stamp set called, "Special Delivery" is from Honey Bee stamps. A tiny new company that has some sweet & adorable designs.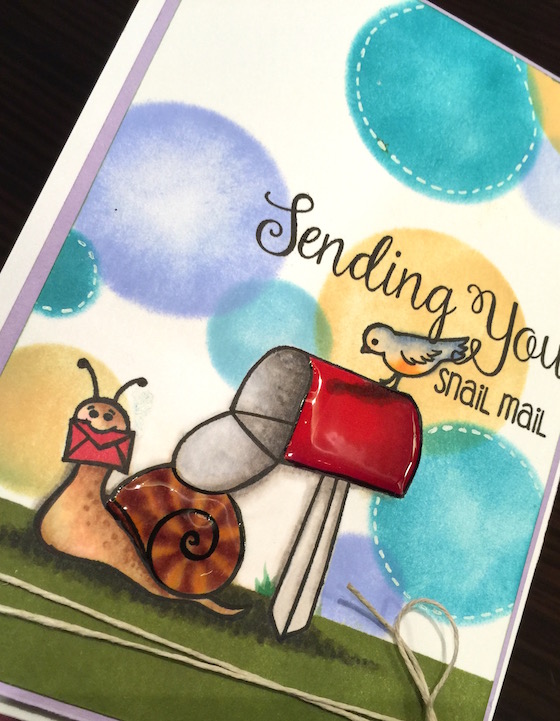 After coloring the images with some Copics I used some distress ink to make a fun background. Can you see my mistake? Unfortunately I did not clean my circle thingy and got three smudges. I tried to correct them with a gel pen. (I always tell people not to do that & I should have taken my own advice) I added a heavy coat of glossy accents to the mail box and the snails shell.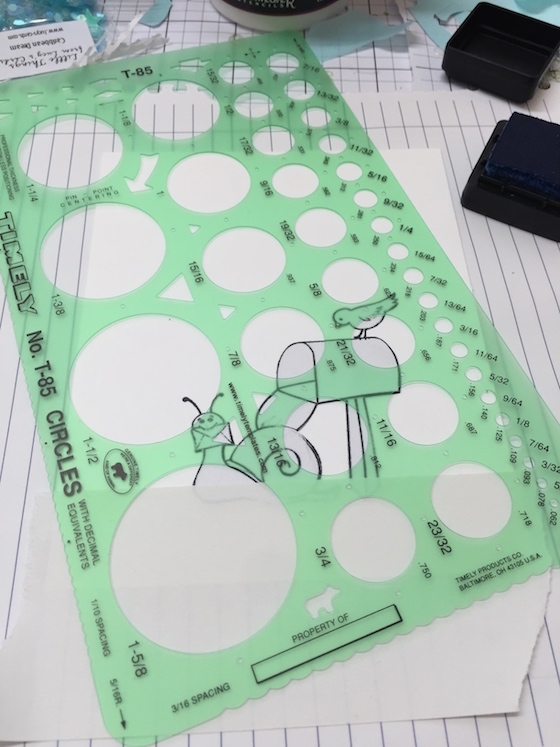 I purchased this drawing tool during the last challenge and finally pulled it out to ink up.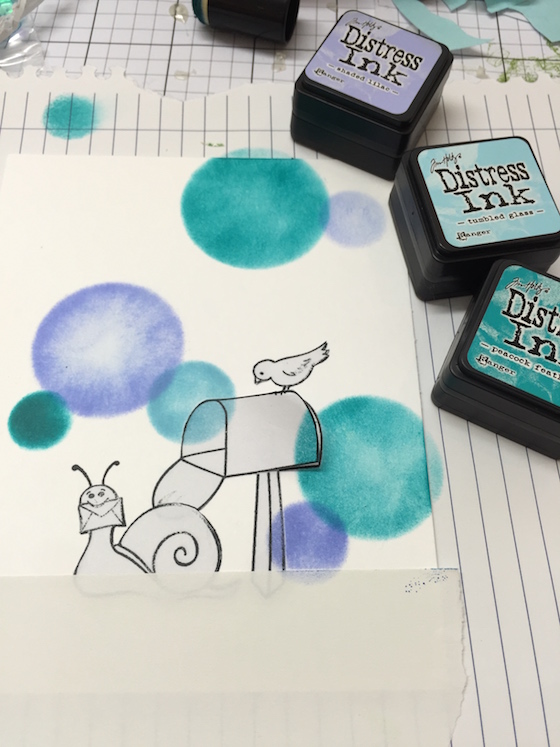 Once I masked the images I used a dauber to ink up the circles with some distress ink.
GIVEAWAY: Win a stamp set from Honey Bee stamps of your choosing. Just leave your name below. See you tomorrow. Hugs, Kathy
P.S. TO LINK UP & share your coloring click here and go to the bottom of the post. In case you missed it you can read all about the 30 Day Coloring Challenge here.
P.S.S.If you wan to see what everyone is submitting for The Daily Marker 30 Day. Click here to see what is being shared on my blog but,  you need to scroll to the bottom of the post. You can click here too to see everything under the hashtag #thedailymarker3day3 that's on Instagram.
Today's Card Supplies & Links: Click on the thumbnail to go to a store. Affiliate linking might be used depending on the product