Hello Friends, Anything new and different from yesterday! 🙂 I am pretty dang excited because I actually made a CARD and I have a GIVEAWAY! Woo Hoo!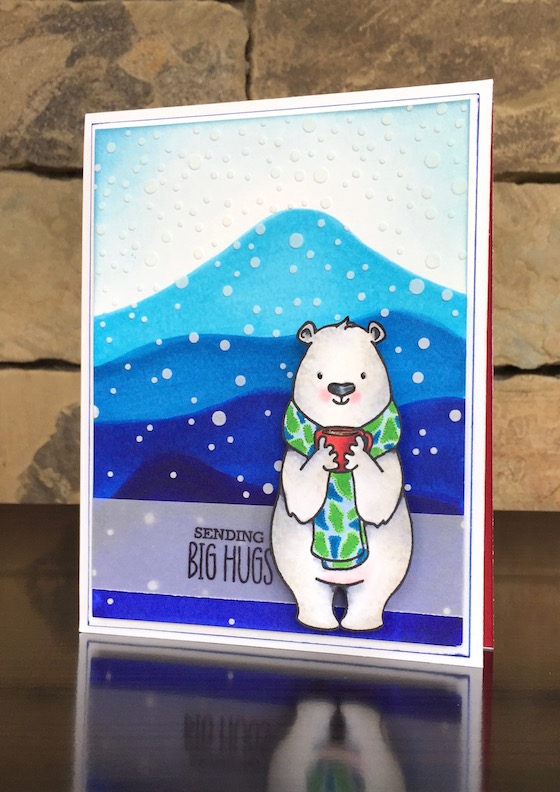 A few weeks ago I posted these sweet deers from The Greeting Farm and promised a giveaway. Today is the day. I feel like everyday I am loving a different stamp from a different company but, it's true. Basically I love stamping and love working with awesome stamps like these. I mean how cute right!!!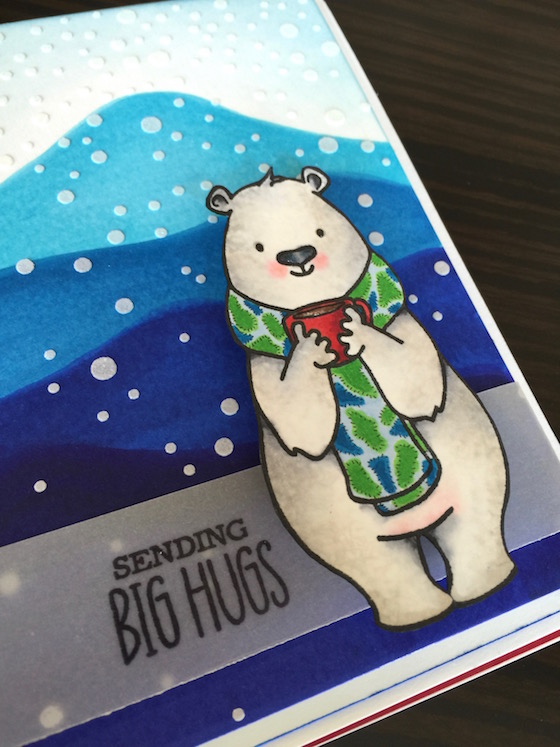 If I did another plaid scarf I thought…well that I need to expand my patterns lol. I was going for a contemporary camouflage fabric. I used this "Falling Snow"stencil (yay it's back in stock) and some white embossing paste. The sentiment was stamped on this nice and thick 40 lb. vellum.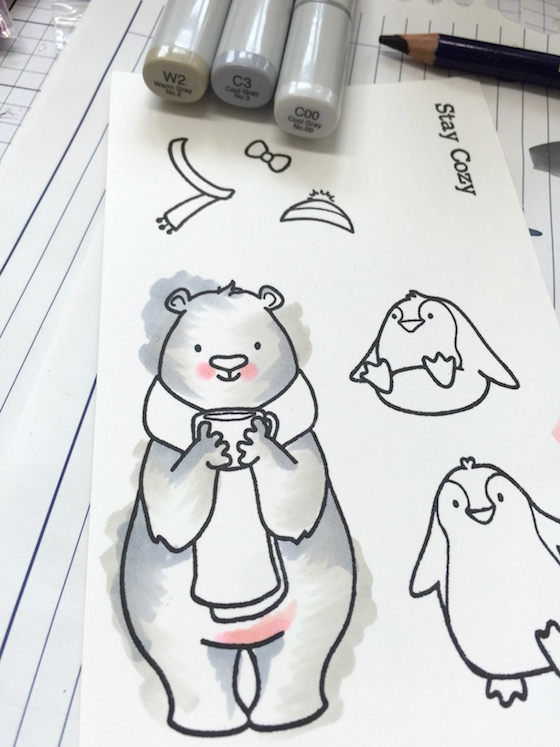 I did some quick coloring and I mean quick. Throw some color on and then blend it out with a light color. After that I went over the lighter areas with a "0" . Then I used my rag technique yet again with some blending solution. Have I convinced you to try it yet? ( I used RV10 on the cheeks and belly)
I saw some amazing mountains posted on Instragram so I took a screen shot of it and tried to get a similar look. Just draw some basic lines for reals!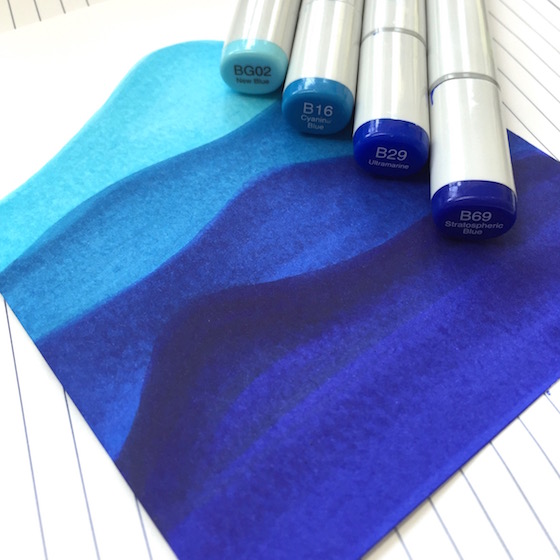 Then color it with some blues. I used the chisel end for some quick coloring. If you are wondering I still had plenty of ink left in my marker.
The Greeting Farm has a special discount code for you. If you use the code KATHR10 you will get 10% off of your order.
GIVEAWAY: A goodie bag including a Greeting Farm Stamp and die cut. Click here to see their inspiring blog. Thanks to The Greeting Farm for the giveway and thanks to you all for your visit. Have a happy day and see you tomorrow. Hugs, Kathy

P.S. TO LINK UP & share your coloring click here and go to the bottom of the post. In case you missed it you can read all about the 30 Day Coloring Challenge here.
P.S.S.If you wan to see what everyone is submitting for The Daily Marker 30 Day. Click here to see what is being shared on my blog but,  you need to scroll to the bottom of the post. You can click here too to see everything under the hashtag #thedailymarker3day3 that's on Instagram.
Today's Card Supplies & Links: Click on the thumbnail to go to a store. Affiliate linking might be used depending on the product