Hello Friends, Happy Friday to you 🙂 I was able to sneak in some watercoloring time today. I fell in love with this stamp set from Lawn Fawn called, "Toboggan Together" and I just had to stack them.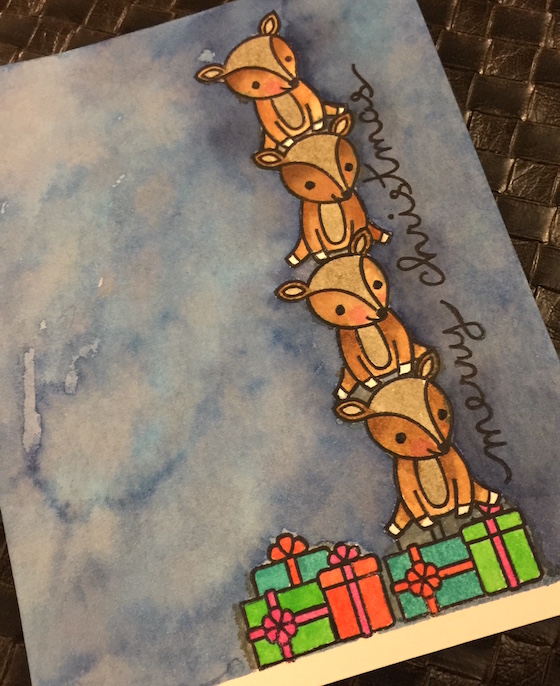 Just some easy masking and lots of stamping. I used distress ink to watercolor and it's always so enjoyable.
Thanks for taking the time to comment and for linking  your coloring up. Once the challenge is over I will have more time to visit and make comments. LOVE everything that I am seeing. Such a creative bunch you are. Have a happy Friday and see you tomorrow. Hugs, Kathy
P.S. TO LINK UP & share your coloring click here and go to the bottom of the post. In case you missed it you can read all about the 30 Day Coloring Challenge here.
P.S.S.If you wan to see what everyone is submitting for The Daily Marker 30 Day. Click here to see what is being shared on my blog but,  you need to scroll to the bottom of the post. You can click here too to see everything under the hashtag #thedailymarker3day3 that's on Instagram.