Hello Friends, How are you? I was lucky to get some good quality time coloring on the airplane…that's the nice part of long flights. Win win 🙂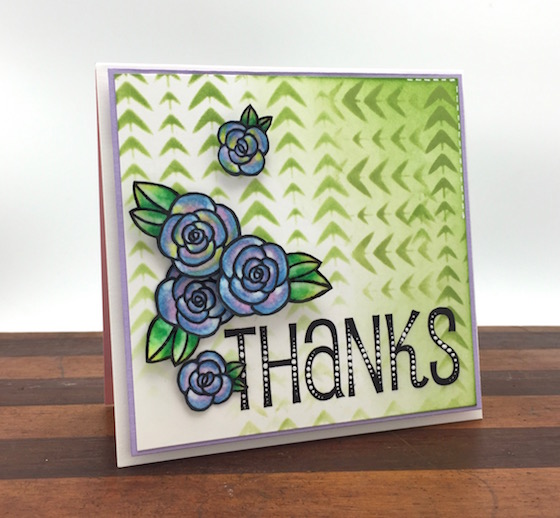 The best part of coloring on the fly is you are forced to use the colors that you packed so you come up with some new color combos. Pack colors that you want to try not your favorites … or some of your favs! These sweet flowers are called, "Floral Hello" and everything in the stamp set is lovely.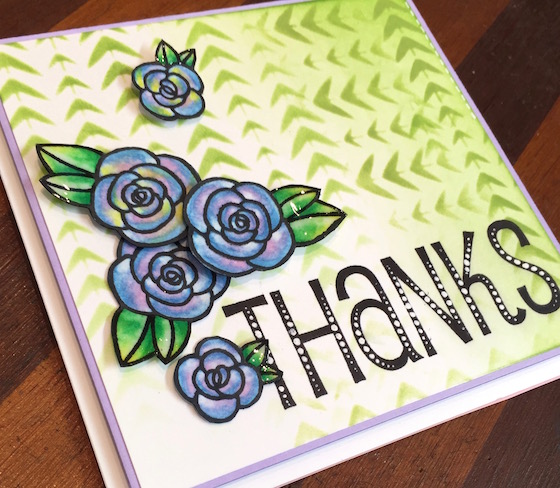 When I got home it was easy to grab a stencil and some Shabby Shutters ink for a quick background. You may notice that I turned the "Tracks" stencil on the side to add some pizzaz. I love the large sentiment from SRM. The sentiment is large enough to have some fun with it like adding white dots with my one and only gel pen. SRM has other large sentiments and you can check them out here.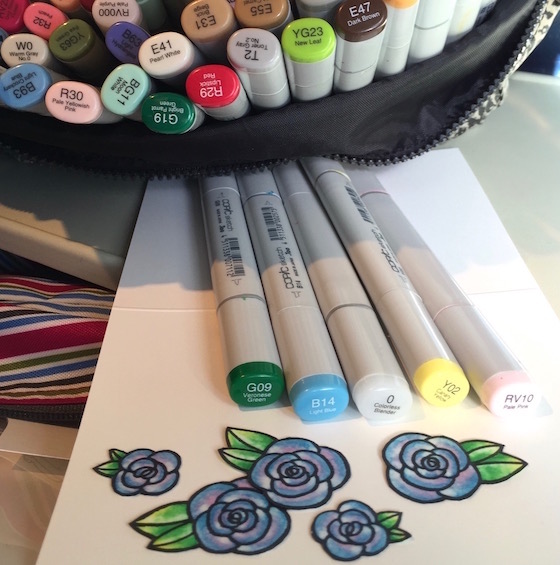 I hope to make a quick video to show you how easy it is to color these flowers. I did add some glossy accents to the leaves after I put them on my card.
Off to bed and looking forward to seeing you tomorrow. Hugs, Kathy
P.S. TO LINK UP & share your coloring click here and go to the bottom of the post. In case you missed it you can read all about the 30 Day Coloring Challenge here.
P.S.S.If you wan to see what everyone is submitting for The Daily Marker 30 Day. Click here to see what is being shared on my blog but,  you need to scroll to the bottom of the post. You can click here too to see everything under the hashtag #thedailymarker3day3 that's on Instagram.