Hello Friends, How has your weekend been? We are celebrating our Aunts 90th Birthday! It's certainly an occasion for celebration and she's a bundle of energy. As you might guess it's a quick post today. 🙂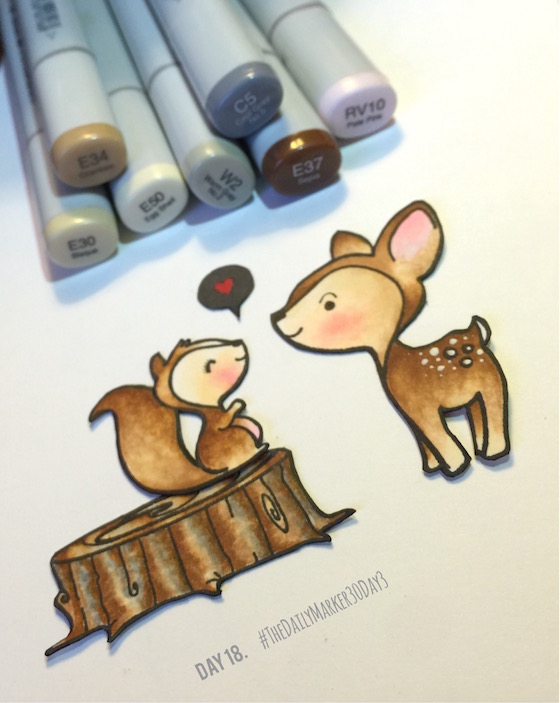 When I am on the road it's harder to get good photos and the bad light really irks me. These images are from from The Greeting Farm aren't the precious!? I have always loved TGF's images and now they are doing clear stamps. I combined this set with this set. I plan on finishing this to put on a card and when do I will have a sweet giveaway from them so stay tuned.
Have a great day! Hugs, Kathy
P.S. TO LINK UP & share your coloring click here and go to the bottom of the post. In case you missed it you can read all about the 30 Day Coloring Challenge here.
P.S.S.If you wan to see what everyone is submitting for The Daily Marker 30 Day. Click here to see what is being shared on my blog but,  you need to scroll to the bottom of the post. You can click here too to see everything under the hashtag #thedailymarker3day3 that's on Instagram.