Hello Friends, How are you? Whew what a busy creative few days. Today I have a bad photo with a little time out coloring.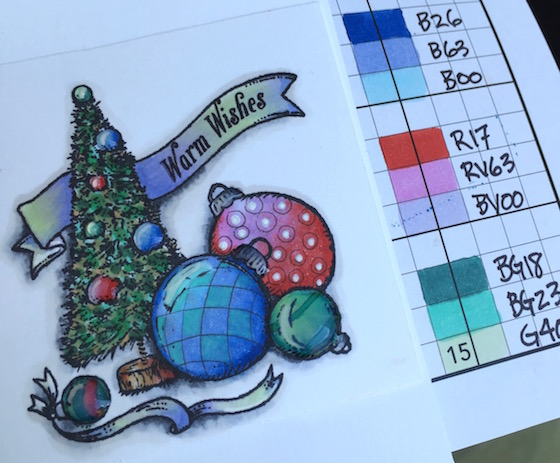 On Monday I will be guest posting on Power Poppy's blog and it's a honor with big shoes to fill. We are heading out of town today and I was up until 3 am thinking of what I will be doing for my post at Power Poppy. This is a preview of the image but, it should look entirely different. Love this "Bottlebrush Holiday" stamp set.
On another note the winner of the Hero Arts Gift Certificate is Becky R. as seen in this post. A super big congrats to Becky.
See you guys tomorrow and I hope it's a crafty weekend. Hugs, Kathy
P.S. TO LINK UP & share your coloring click here and go to the bottom of the post. In case you missed it you can read all about the 30 Day Coloring Challenge here.
P.S.S.If you wan to see what everyone is submitting for The Daily Marker 30 Day. Click here to see what is being shared on my blog but,  you need to scroll to the bottom of the post. You can click here too to see everything under the hashtag #thedailymarker3day3 that's on Instagram.