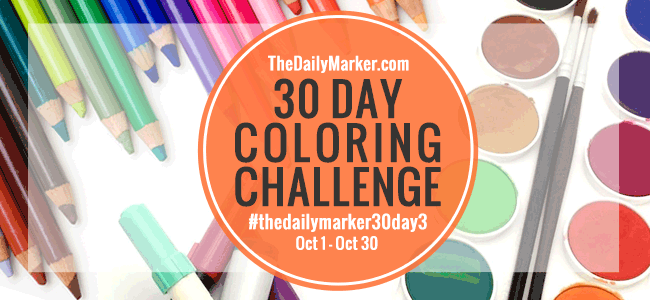 Hello Friends, How are you? Did you have a good weekend? As you know I was on the road so it was fun to finish my coloring of these "Birds of Paradise" from My Favorite Things. I just discovered that Simon has them in stock if you were looking for them.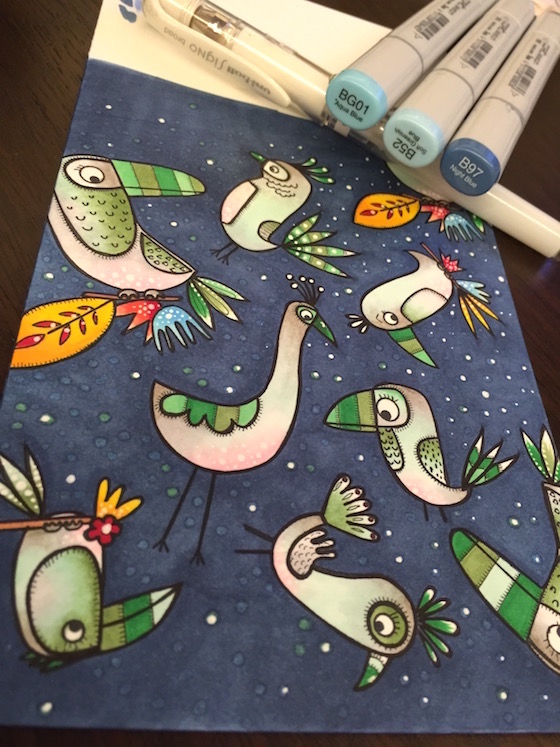 It took me a little time to color the background but, it was relaxing and I enjoyed it. I added dots very slowly with some colors to compliment the background color. I love adding the eyelash lines and dots and a few doodles to the birds with my 0.05 Copic multiliner.
I thought you might want to see the "before" and I admit I was a little nervous to color it a dark background.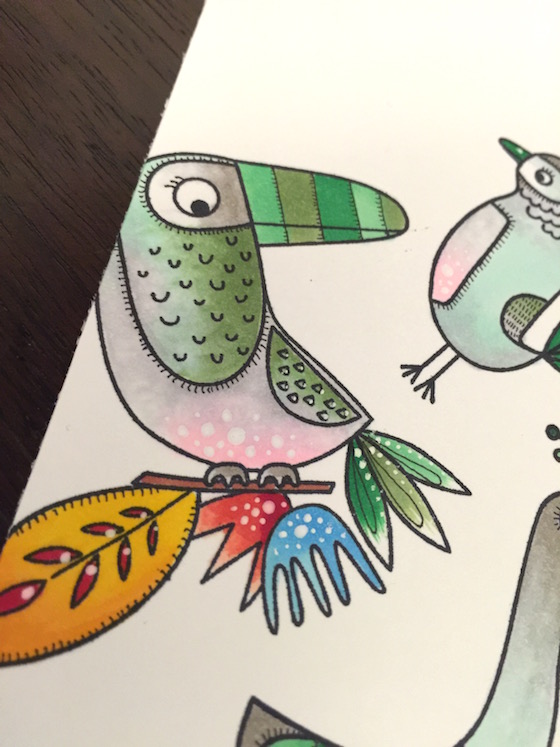 That's it for today and I hope to have a video soon. Your visit is always appreciated. Hugs, Kathy
P.S. TO LINK UP & share your coloring click here and go to the bottom of the post. In case you missed it you can read all about the 30 Day Coloring Challenge here.
P.S.S.If you wan to see what everyone is submitting for The Daily Marker 30 Day. Click here to see what is being shared on my blog but,  you need to scroll to the bottom of the post. You can click here too to see everything under the hashtag #thedailymarker3day3 that's on Instagram.