Yay I finished my coloring book preview. I wanted to show you lots of different types. I will be giving away FOUR of the coloring books  to random winners. Just enter your name at the very bottom of my post at the Inlinkz link up tool. (if you are wondering why. I am considering using the Inlinkz tool for my giveaways during the challenge. It's easier to keep track plus it saves me a few steps and I can't be late announcing the winners. ) Please give it a try 🙂
Hello Friends, How was your weekend? Did it fly by? Tell me about it 🙂 I am trying to get that coloring book review up but, I am pretty daunted by it and might have to take it off my plate. We will see. In the meantime I have to post this card. Loonnggg over due. The background stamp is from The Ton and you should see their new release…wow! The layered bows are simply genius!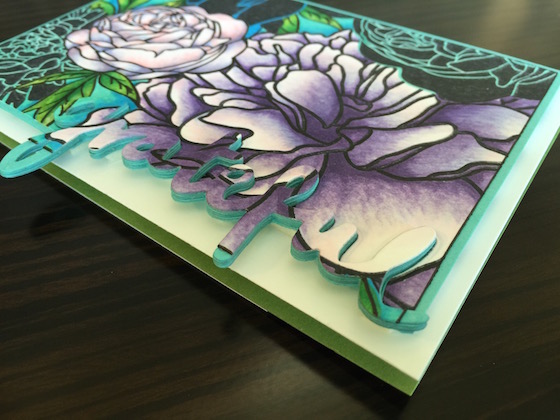 When you are creating a card where the background is center stage having the right word die cuts is pretty key. This set of three large words from KaiserCraft are pretty much perfect. Love that they come on a magnetic sheet too.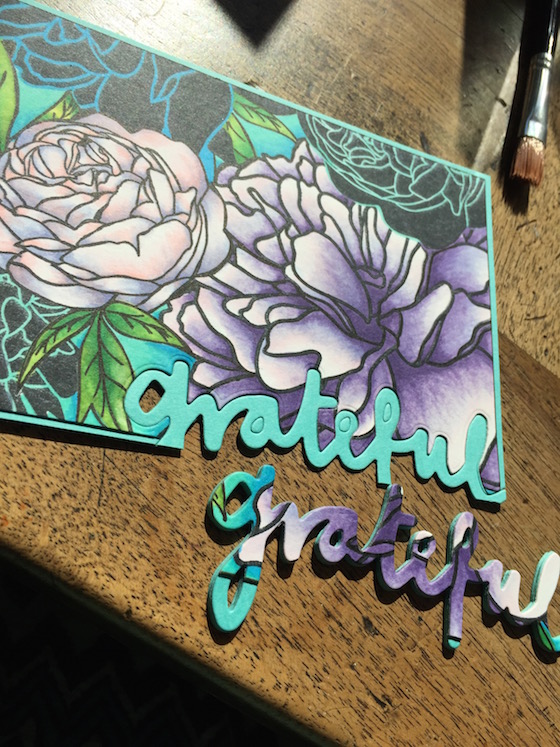 I was going for an artistic edge to my card.
I die cut the word several times and glued it together with glossy accents. The cardstock matched…that was a happy accident.
Today's Card Supplies & Links: Click on the thumbnail to go to a store. Affiliate linking might be used depending on the product.
On another note the sweet folks at "Copic in the Craft Room" is having a drawing on Facebook. You can
check it out here
. Thanks to Michelle for letting me know and for sharing The 30 Day Coloring Challenge in with their group.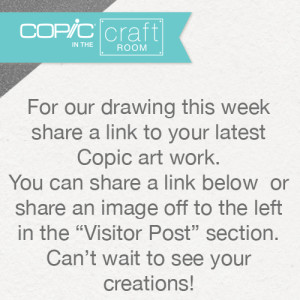 That's it for today and see you on OCTOBER 1 FOR THE DAY ONE OF THE 30 DAY COLORING CHALLENGE. Woo Hooo
Have a happy day. Hugs, Kathy