Hello Friends, How are you? I finally had an hour to sit down and color something. These sweet sweet images from Clearly Besotted have been sitting on my desk calling my name. Once you stamp them you love them even more. This particular set is called, "Cute As A Bug"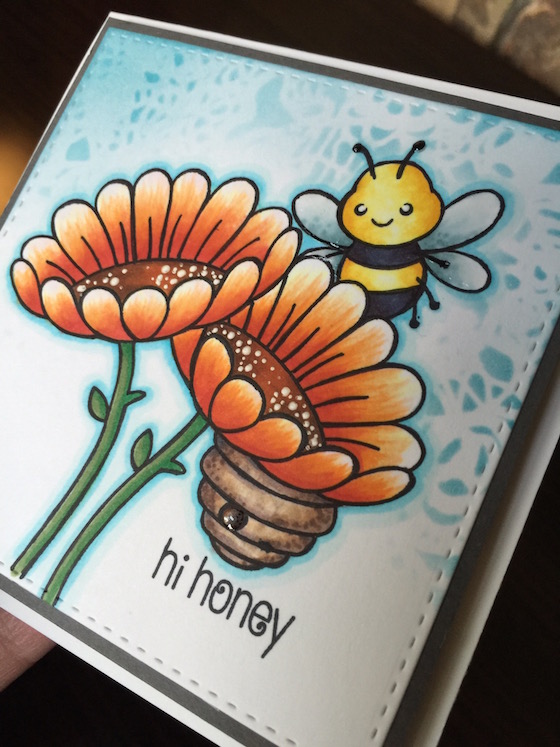 The background was created with this stencil and some Simon Says Stamp ink here. Normally a bee's nest doesn't hang from a flower but, I wanted to go for something different.
Clearly Bescotted is having a clearance sale with 50% off! Check it out here.
On another note…. Jackie's daughter is overwhelmed from your kindness and enjoying each and every one of the beautiful cards that's she's receiving.  She's feeling the love that comes from them and it's warming her heart. So a huge thanks to you all for the love, cards and prayers. If you are reading this thinking…. what on earth is Kathy talking about you can read this post.
Have a great weekend! Hugs, Kathy