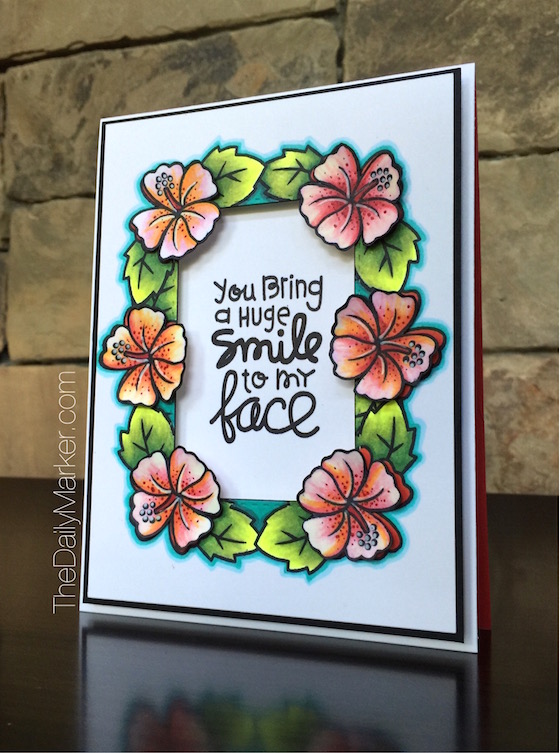 Hello hello Friends!! How are YOU?? I can't believe summer is almost over..sorry to say that. Coloring this newest release of Paper Smooches can put you back in that summer mood for sure especially with this "Summer Lovin" stamp set! A super quick tutorial for you today 🙂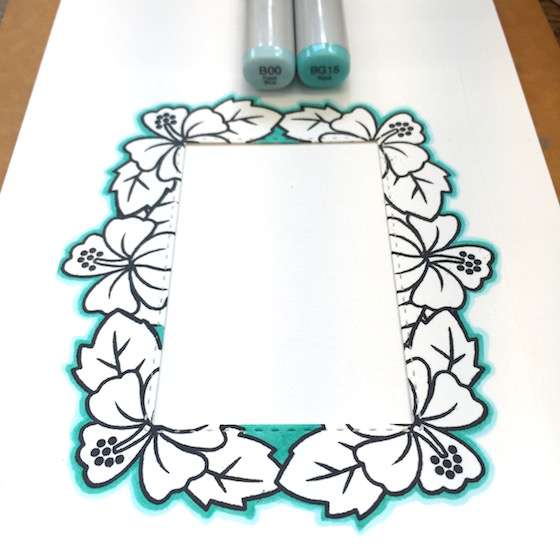 After some easy masking outline the stamped images with some blue markers. I die cut a window with these dies.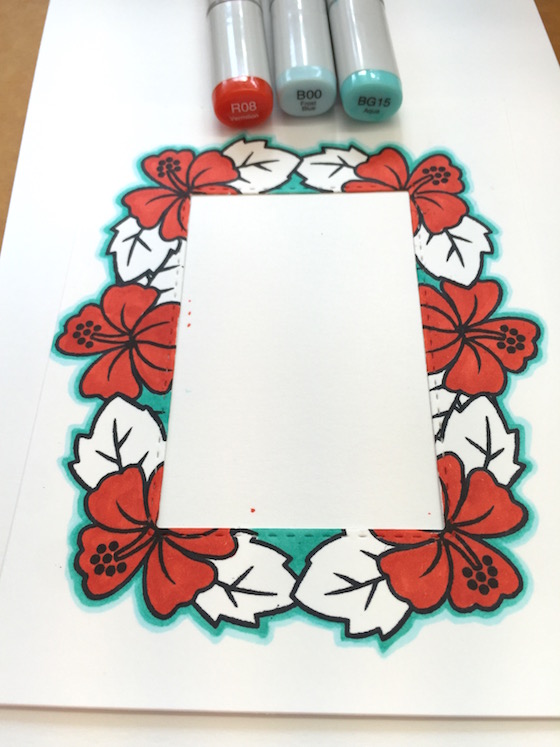 Color the background any red…and I mean any and withOUT any shading.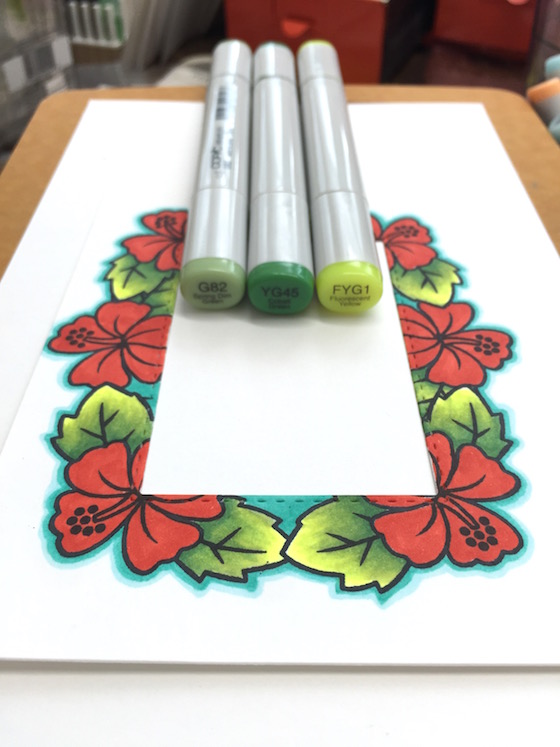 Proceed to color the leaves and you can use any greens for that mater too.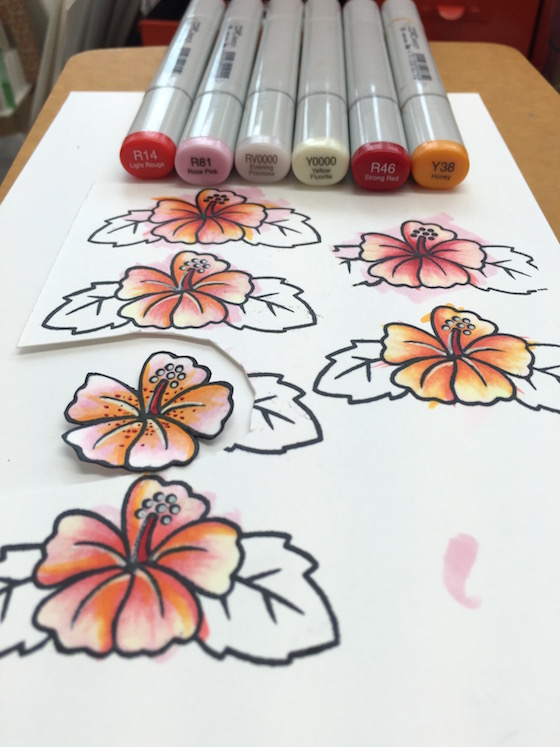 Same goes for the flowers but, thought you might like to see my colors. Funny how the same colors can come out somewhat differently.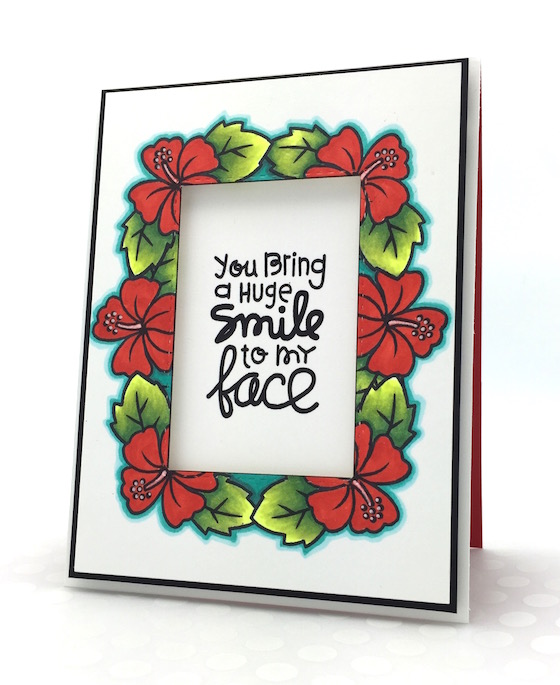 You really could stamp the inside of the card and call it a day but, I still enjoy cutting out flowers so I cut several and popped them on my card showing some of the red peaking out as you see below. The sentiment called, "Spreading Sunshine" is a multi seasonal stamp set with so many great sentiments.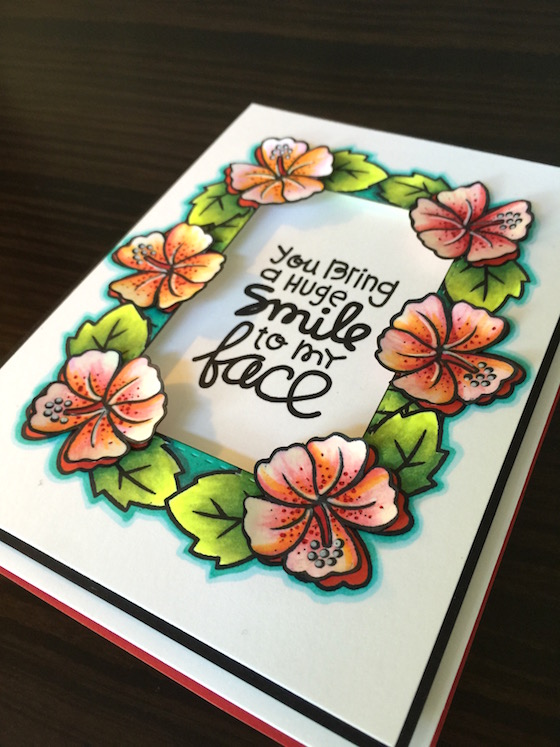 Colored dots today along with some white dots and white highlights. Thanks for your visit I am always grateful. Hugs, Kathy