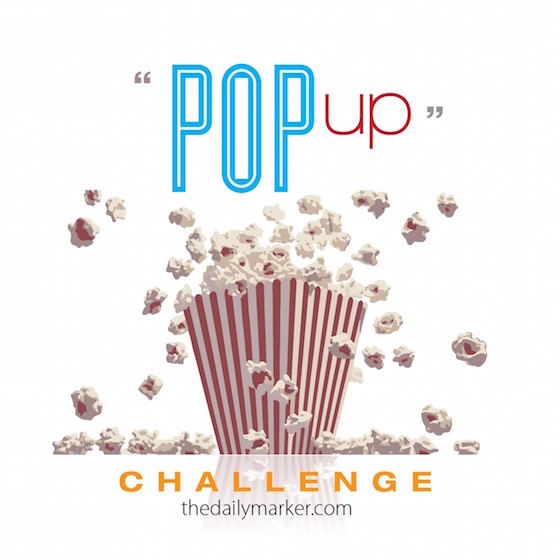 Hello Friends, How are you? Did you have a crafty weekend? Today is the "last" day of The Pop Up Challenge but, I decided to extend part of it to give you all more time. Some of you left comments that you felt behind or didn't have enough time and that's the last thing that I want. Even tho I won't post the next few day you can continue to upload to my blog and on Instagram. Will that help?
REMINDER … it's all about lines today in case you are just popping by. I thought it would be good to focus on the "line" that gave me the idea of a line theme.TINY LINES! It seems appropriate to start with the little lines and give them a grand finale.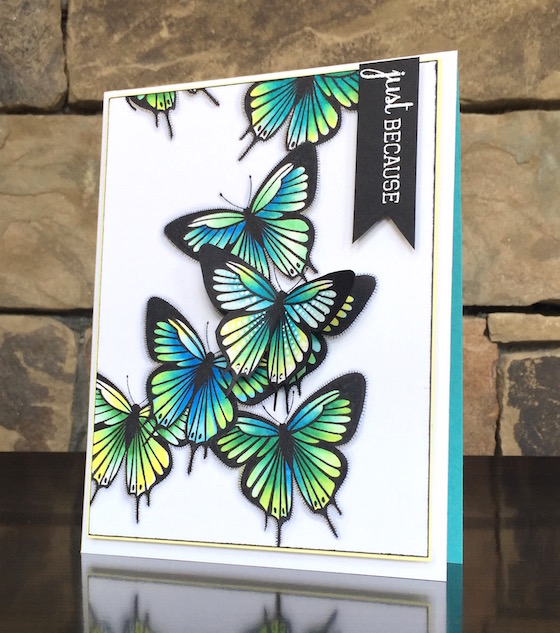 I am so in love with these butterflies from Clearly Besotted. You might want to act quick before they sell out if you like them… (I noticed they are sold out at Simon). Adding the tiny lines or eyelash lines around each butterfly gives them even more pizzaz! This is the dream marker for fine tiny lines.
Lots of masking on this card but, I really enjoy the look you get when you mask images. This time I used my post it tape to mask off the butterflies.
In the video I'm sharing how I did the eyelash lines & a quick review of the multiliner set. (coupon code "COPICB2S" for 20% off)
I colored these butterflies on the airplane and I went crazy a little crazy and added the eyelashes everywhere and now it's hard to stop lol.
The Pop Up Challenge is concluded until the next Pop Up. (you can continue to share for the next two days) I will announce the winners by the end of the week. AND just a reminder The 30 Day Coloring Challenge starts October 1.
Thanks for your visits, your support and your enthusiasm! Hugs, Kathy
Card Supplies & Links: