Hello Friends, Can you believe that it's Day 3 of The Pop Challenge already! It's going to be a quick post today life is not being generous with the me time factor. If only there we a few more hours in each day! *sigh*
REMINDER the challenge… it's all about lines. Any line of any kind.  Today I am focusing on adding lines to make a frame to finish off my watercoloring. In my video I show you two other frames using stamps instead of hand drawn lines. I watercolored the sweet & charming stamp set called, "Charmed" from Mama Elephant.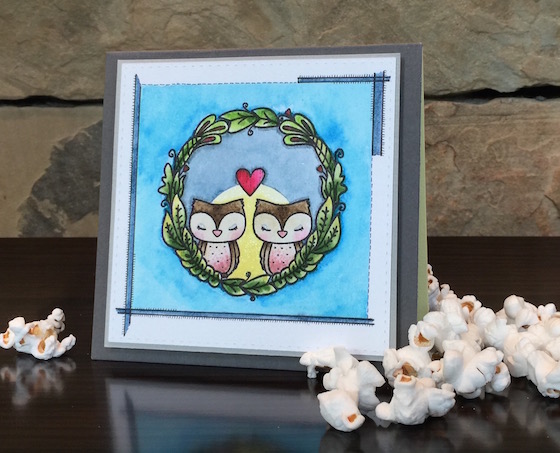 It's not often I watercolor with distress markers but, I will be sharing more with the markers. Love the soft colors I can achieve with them.
To watch the video in HD or larger click here. 🙂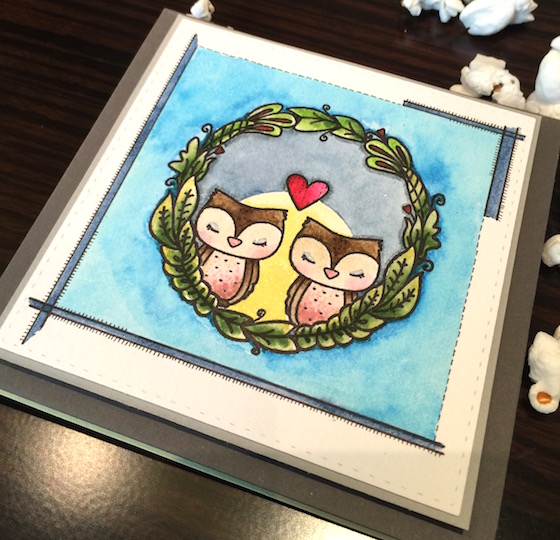 Often when my card is finished I come back to it and add some tiny details like the little eyelash lines on the frame part and the faux stitching. I used Wink of Stella on the moon and on the eye lids. Can you tell I went a little crazy with the lines on the frame?
TODAY'S GIVEAWAY! How about a quick hello today and I will pick a random winner to be announced by next Friday or sooner. The giveaway today is this awesome journal!
Have a good day and see you tomorrow. Hugs, Kathy
P.S. If you are wondering what the Pop Up Challenge is all about go here. To upload your art on my blog click here and scroll to the bottom of the post.
CARD SUPPLIES AND LINKS