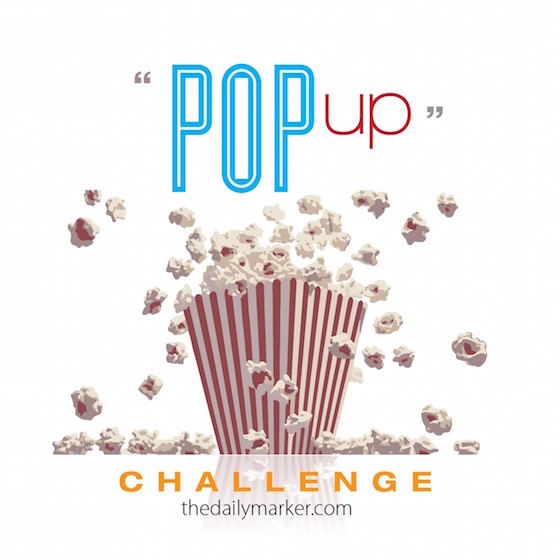 Hello Dear Friends, Today is DAY ONE of my First Pop Up Challenge!  I really really hope that you enjoy these next four days. Each day I will have a giveaway and hopefully a video too 🙂 At the bottom of today's post will be the InLinkz tool to upload your card or project. If you are new to the Pop Up Challenge you can read about the details here.
REMINDER … it's all about lines. Any line of any kind. Just don't stress and have some fun. Don't forget if you post your photo with some popcorn  you have a chance at winning a goodie bag in addition to the daily prizes but, the popcorn is just for fun NO requirement 🙂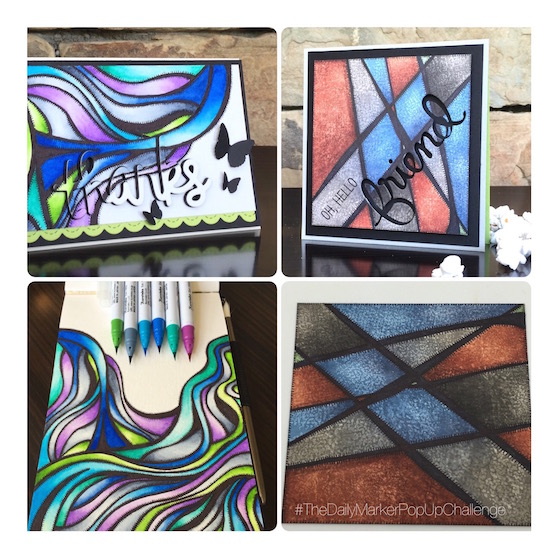 If you saw yesterdays video in the Pre Pop Up Post todays two cards will make more sense to you. My first card was inspired by a rug that I saw on vacation. On the way home I watercolored my wavy lines on the airplane. It was a little difficult to cut my painting in half to create my card but, I got two cards out of it so it's a win win.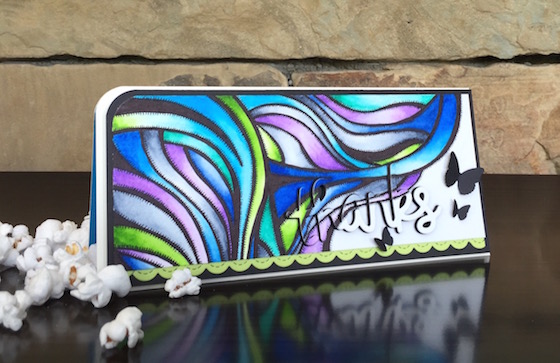 For a few years I have enjoyed stacking a sentiment on top of a busy background and still love doing it. The sentiment is from Paper Smooches called, "Thanks 2"and the stitched green boarder die cut is from Pretty Pink Posh. The butterflies are a Martha Stewart punch.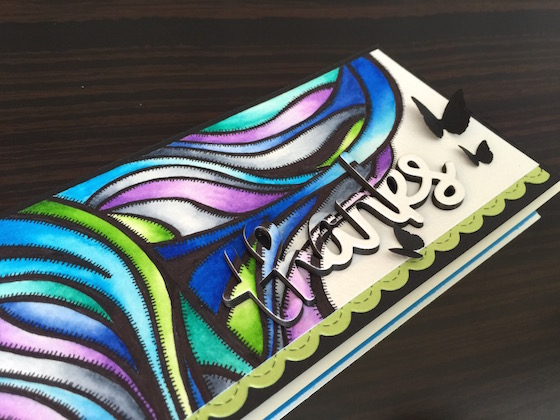 It's super relaxing for me to make the little hatch or eyelash lines. Ahhhh I almost forgot this was watercolor paper and I used Zig markers BUT, this sorta thing is great for any marker. I couldn't film my my process on the plane so I thought it would be fun for my nephew to draw some lines and see what I could do with them. Point being any lines can be colored and turned into a pretty card. I hope you agree and I hope if you doubted yourself you might not now 🙂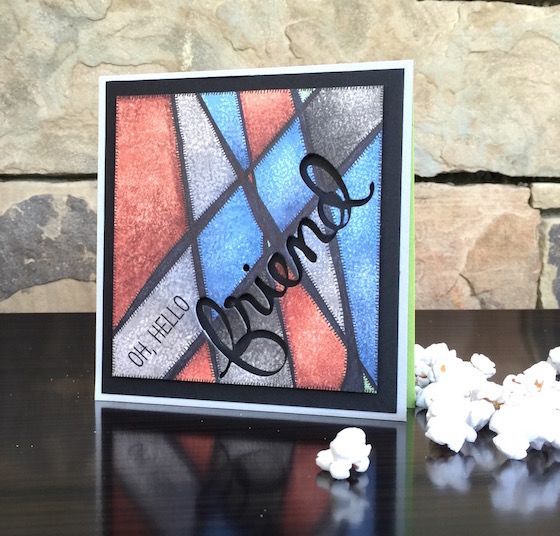 I have a video for this card…and it's the result of my nephews lines that he drew in the video yesterday.
To watch the video larger or in HD click here.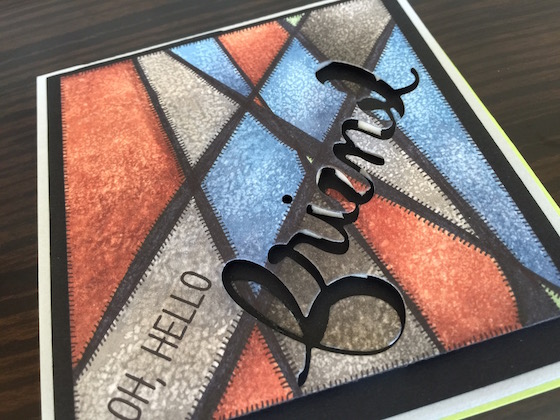 Ink Blending Solution can be your friend (I use mine all the time) and it's what I used in the video with my rag. If you wanted to try a smaller bottle this refill is the exact same solution and it's less money and on sale right now. The Mama Elephant stamp set is called, "Friend Indeed" and the coordinating die cut is called, "Friend Script" and I LOVE the size. You can get 20% off on this divine multiliner Copic set from Simon Says Stamp use the code "COPICB2S" to save on anything Copic (including the blending solution). Such great timing with this challenge and the 30 Day Coloring Challenge in October. (If you don't have any Copics I would start with something like this.)

TODAY'S GIVEAWAY! Tell me an idea you might have for my next challenge or just say hello lol. I will pick three winners to be announced by next Friday or sooner.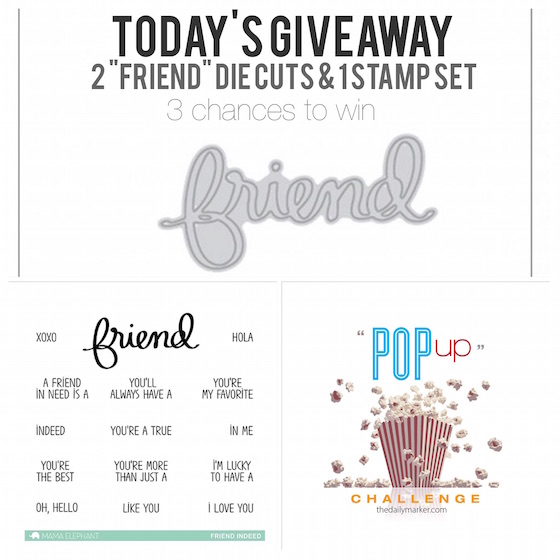 Thanks for your visit today I always am grateful. See you tomorrow! Hugs,Kathy