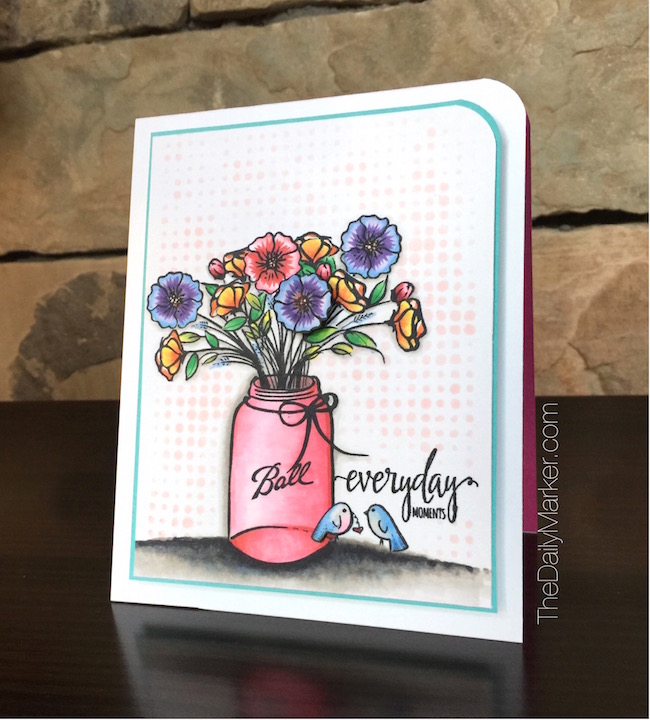 Hello Friends! How are you? Did you have a nice weekend? I just wanted to pop in and share this sweet stamp set from a newish stamp company called Honey Bee Scraps. More on the giveaway later.
Have you seen the "Ball"  jars in stores that have been painted inside? They are more colorful and are more opaque. That's the look I was going for today.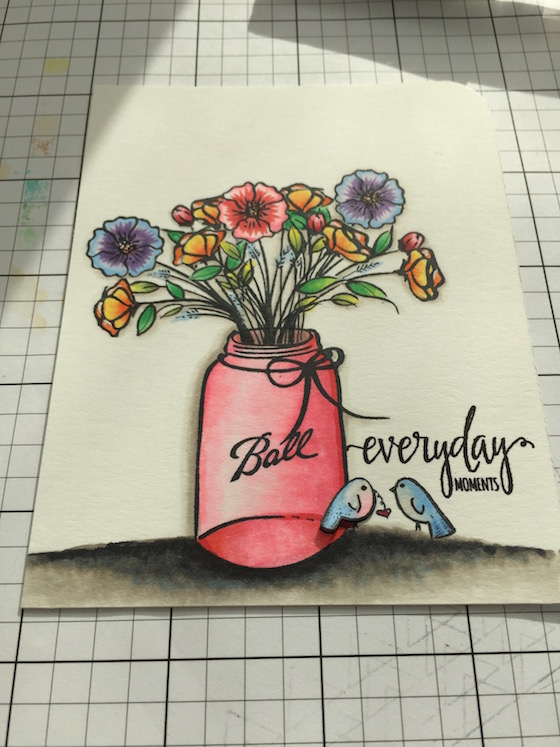 Sorry for this bad photo but, I really wanted for you to see the before I gave it one pop & used a stencil.
I stamped the flowers, used this masking paper and stamped the flowers two more times to fill up the ball jar. So fun!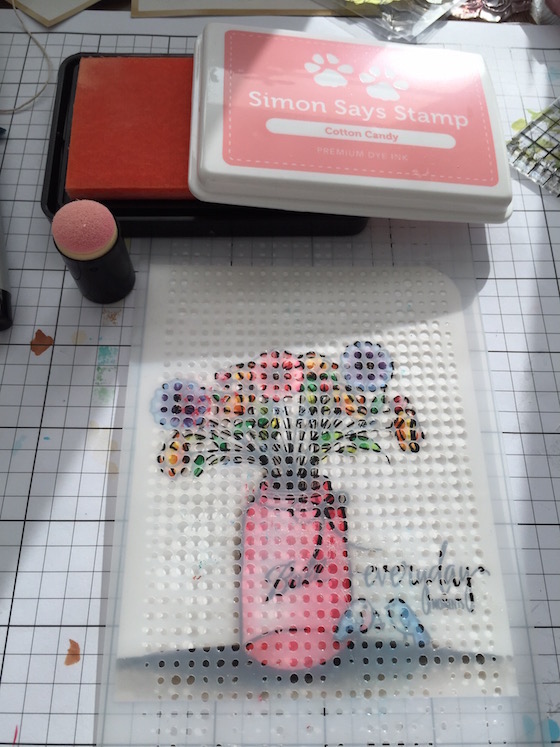 Stencils always add so much to a background don't ya think? Tim Holtz has some great stencils with small designs that I love.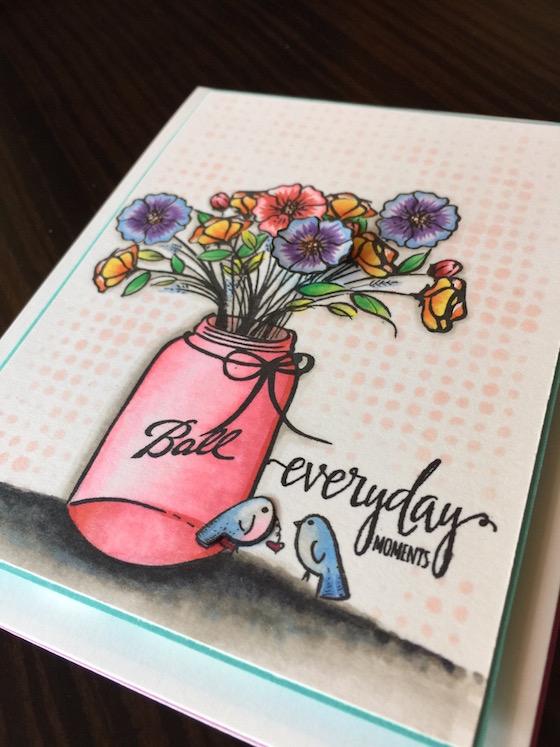 I colored and cut one more flower to add that pop on my "one" layer card.
GIVEAWAY: Honey Bee Scraps is giving away a stamp set of your choice to one of my readers. All you need to do is leave a comment. I would love to hear if Honey Bee Scraps is a new company to you? I will announce a random winner on August 5th. 
Now for some news! These coloring cards are HALF off at Simon Says Stamp. Woo Hoo! Get them while they last. 🙂
During my 30 Day Coloring Challenge I really enjoyed coloring these and 3 of the 4 were given as gifts.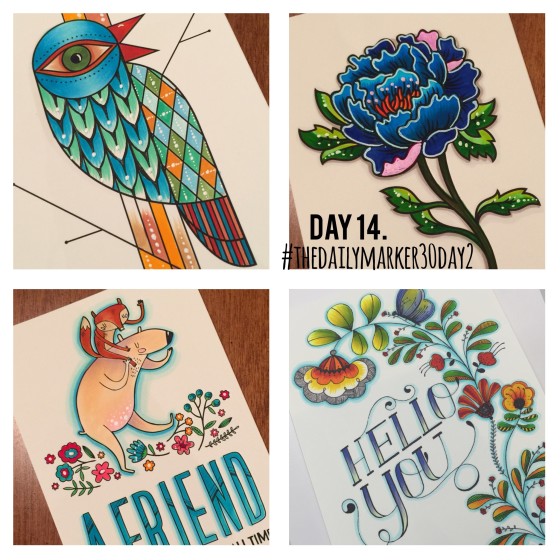 Thanks so much for your visit today and I hope you have a lovely week. Hugs, Kathy
I will be back later in the week for a Paper Smooches blog hop! So excited!
SUPPLIES AND LINKS: Click on any of the links below 🙂