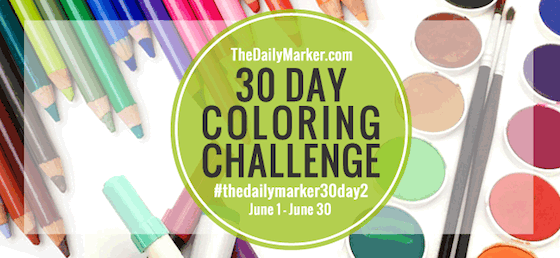 Hello Friends, It's me again. Today I have a super quick post because our internet is down. Such a bummer.
If you watched my "The Essentials" Video you saw this sweet owl from SRM Press. I shared with you that I used Enamel Accents and Glossy Accents on his eyes. I love what Tim Holtz's "Doily Stencil" did for the background.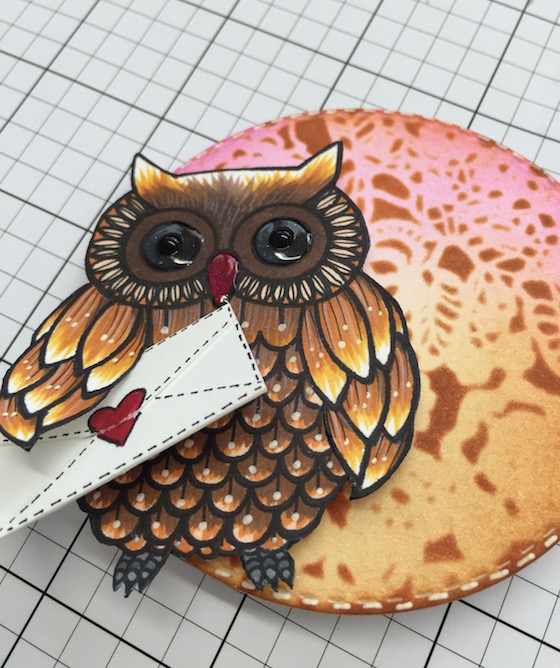 I clipped his wing to fit in a handmade envelope. If I had thought of it earlier it would be cool to put a note inside the envelope!

Let me tell you… you all have really been inspiring me each day with your art. I need to try and comment on the cards etc that are linked up on my blog. I don't want you to think I am not looking and admiring because I am! 🙂 Thank YOU!! Also thanks for your visit this weekend. See you Monday. Hugs, Kathy
Go here to read more about the 30 Day Coloring Challenge and if you want to share what your creating go to Day 1 and scroll to the bottom of the post. You will find a blue Inlinkz tab to link up your coloring.
CARD SUPPLIES & LINKS : Click on any of the thumbnails below.