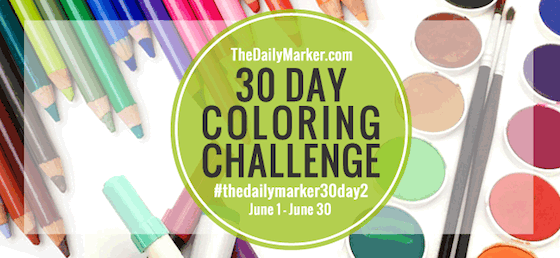 Hello hello Friends, How are you today? Welcome to Day 5! It's been a busy week with hops & videos so you can imagine my delight when my "adult coloring cards" arrived!
You might be asking Adult Coloring Cards? Well…. adult coloring books are the rage these days but, the paper isn't the best and the images can be wayyyy to involved and to large. This set if 4 cards …coloring cards… are the next best thing. They are from Simon Says Stamp in collaboration Modify Ink!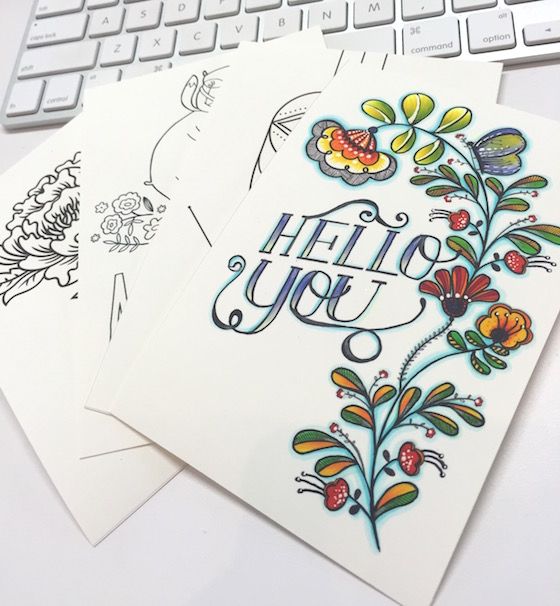 What I love most is that when you are ready to color you don't have to do ONE thing! No stamping, no deciding what stamp….not a thing! All you need to do is choose your colors.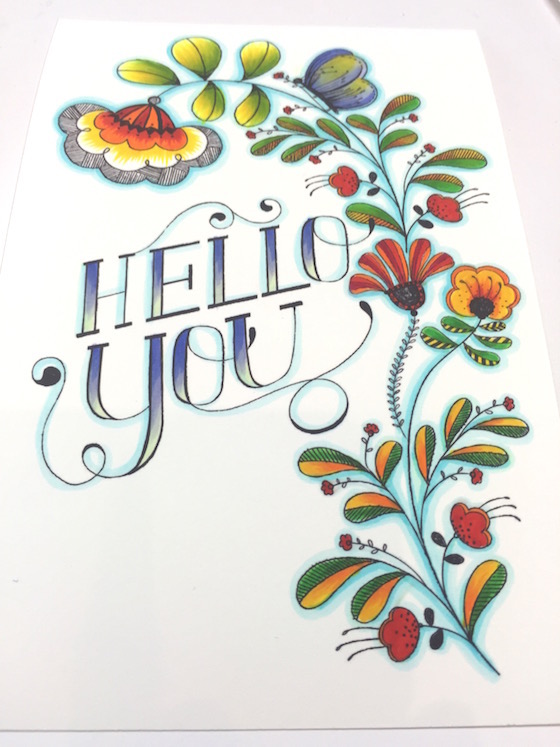 This paper is slightly more creamy than it appears on my screen. You might want to notice that I did take a thin copic marker to outline my coloring because that's what I love to do but, it's not necessary. Annnddd I had to add some white dots with my trusty gel pen.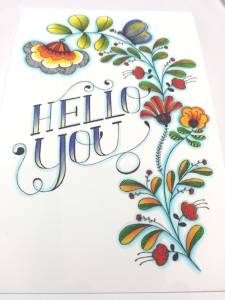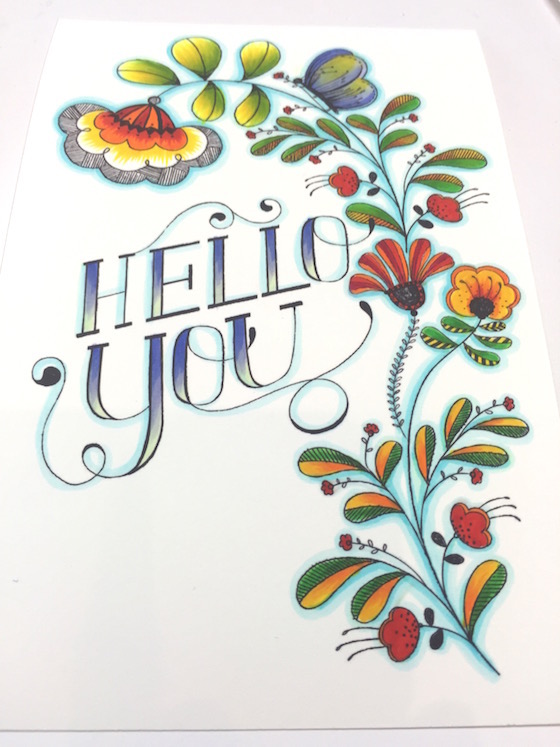 this is the before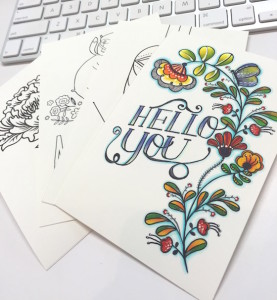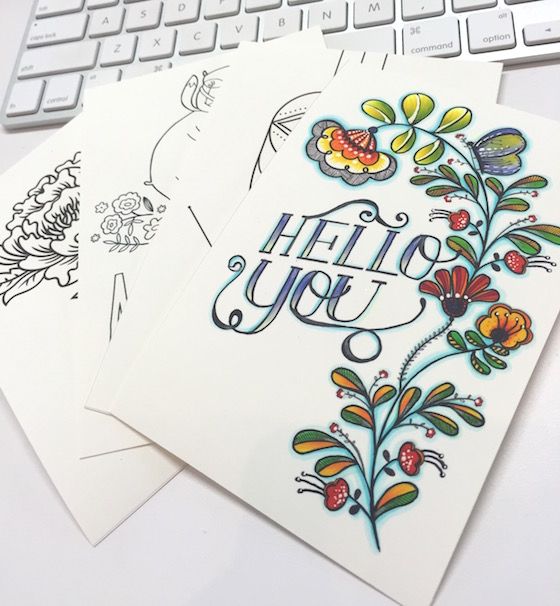 and the after I outlined everything.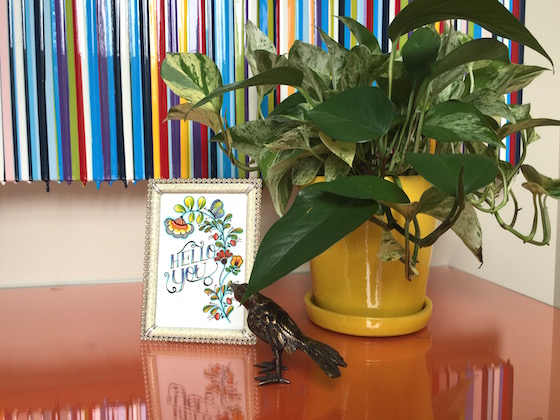 These cards are meant to be framed so that's what I did. It just happened that the colors looks nice with our painting. Love it when that happens 🙂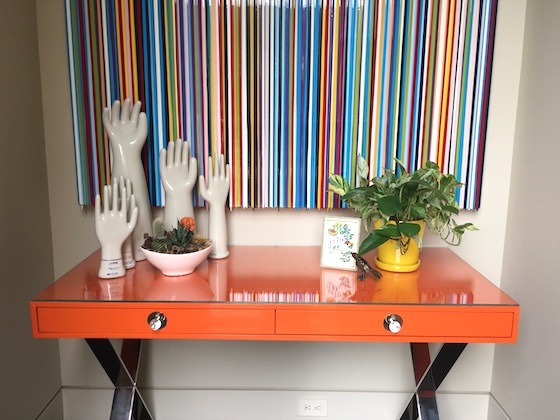 The bottom line is that creating your own home decor feels so good *sigh* A big thanks to Simon for making this dream of mine happen.
These are the set of four. Such a lovely variety and it would make a great gift to buy a frame and put your work of art inside :).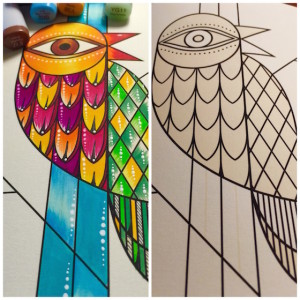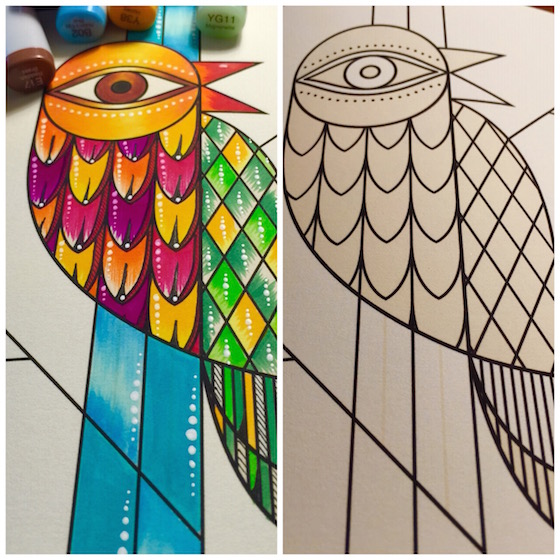 I recently shared this bird and thought I would add it to t his post since it's the same bird. I am excited to have another bird to color. #lifeisgood .
Go here to read more about the 30 Day Coloring Challenge and if you want to share what your creating go to Day 1 and scroll to the bottom of the post. You will find a blue Inlinkz tab to link up your coloring.
Thank you for your visit today, the feedback you have been giving me and your enthusiasm for the coloring challenge. Big Hugs, Kathy
PS. See you tomorrow
CARD SUPPLIES AND LINKS: Click on any of the thumbnails below.