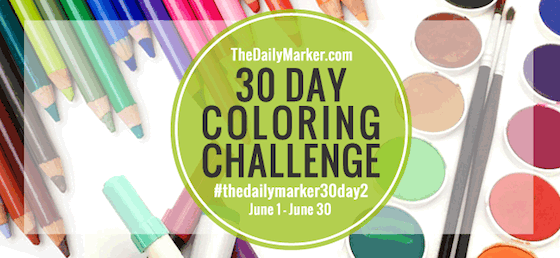 Hello Again Friends, Thanks for your lovely comments during the hop yesterday it's so heartwarming 🙂
Critters and animals are always a challenge for me to color so I thought for today why not take a crack at some "no line" coloring with this absolutely adorable stamp set from Mama Elephant called "Woodland Gifts".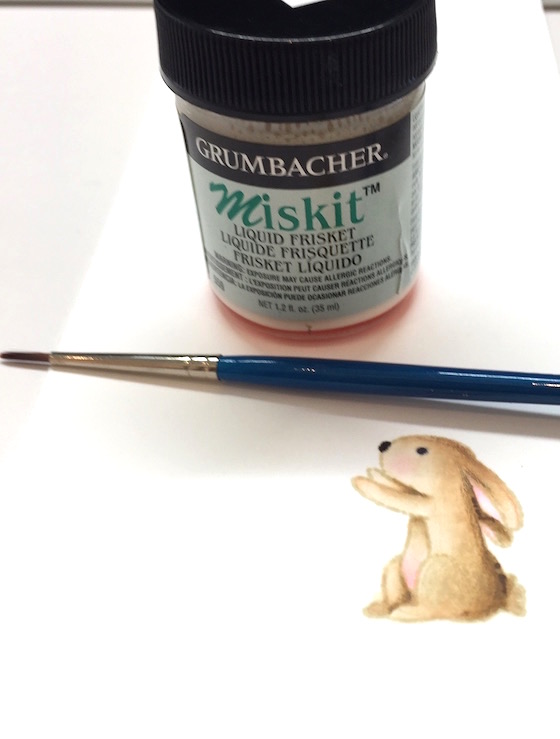 After coloring the sweet rabbit I painted some Miskit on him with a brush instead of using some masking paper. (Be sure to wipe the brush off immediately with a wet wipe.)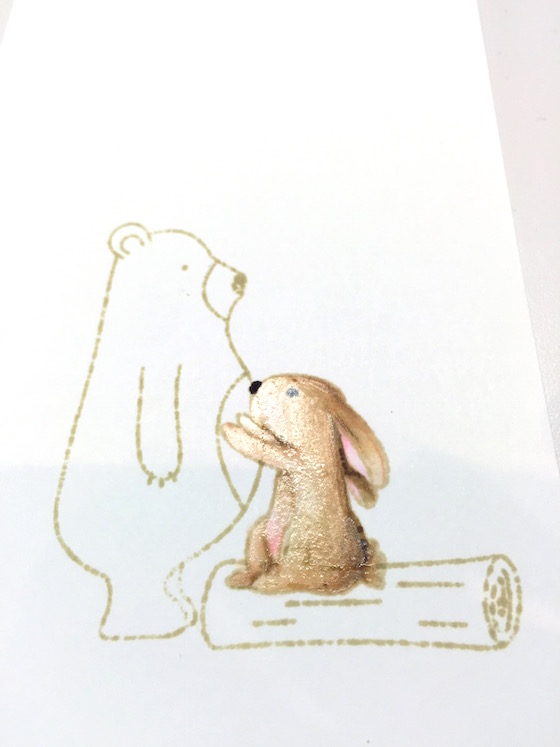 You can see that the bunny is shiny cause of the Miskit. Once the Miskit dried I was able to stamp the other parts with some Antique Linen distress ink. When all of your coloring is finished then you can erase off the Miskit.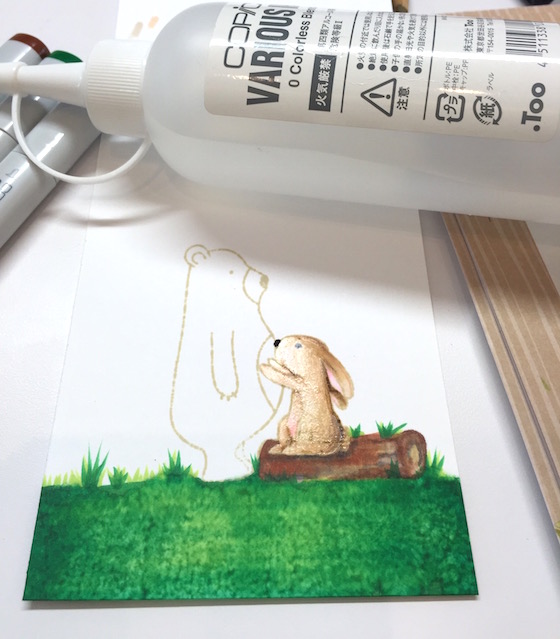 After coloring the grass I used a nubby rag and wet it with some of this. See all of the texture this technique gave me? I shared this same technique in this video. To finish off the Bear and bunny I added Enamel Accents to the eyes and Glossy Accents to their noses.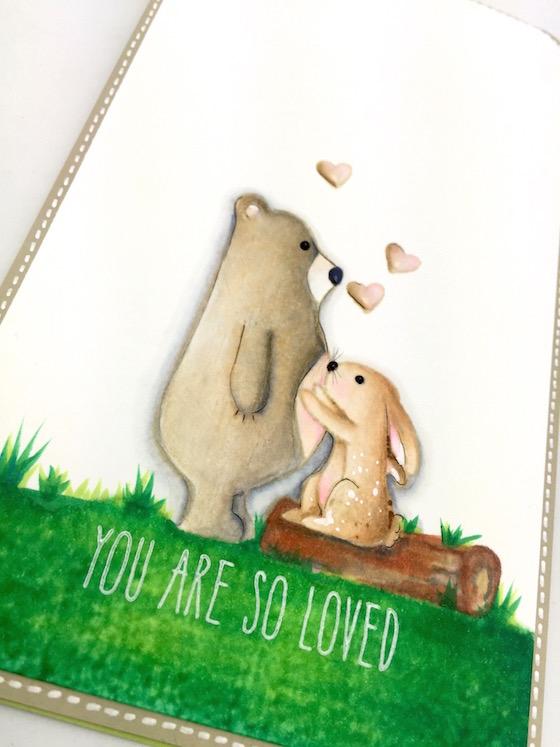 This super fine tip  marker was essential for me. I added some whiskers and a few lines here and there & of course I added some white dots w/ a gel pen.
Go here to read more about the 30 Day Coloring Challenge and if you want to share what your creating go to Day 1 and scroll to the bottom of the post. You will find a blue Inlinkz tab to link up your coloring.
Off topic here….. I have to tell you have how I felt when I first saw these prints (above) go live on the Simon Blog yesterday. Excited was an understatement ! Simon has teamed up with Modify Ink to create these lovely images to color. I will be framing each one and be gifting them. The cardstock is super luscious…super thick and such a beautiful texture. (THESE ARE NOT ON REGULAR CARDSTOCK)  Here are the specs "Each Package contains four 4×6 pre-printed card just waiting to be colored.  Perfect for framing, beautiful when made into a card and super fun to custom color! Printed on 310gsm, 100% cotton Hahnemühle paper."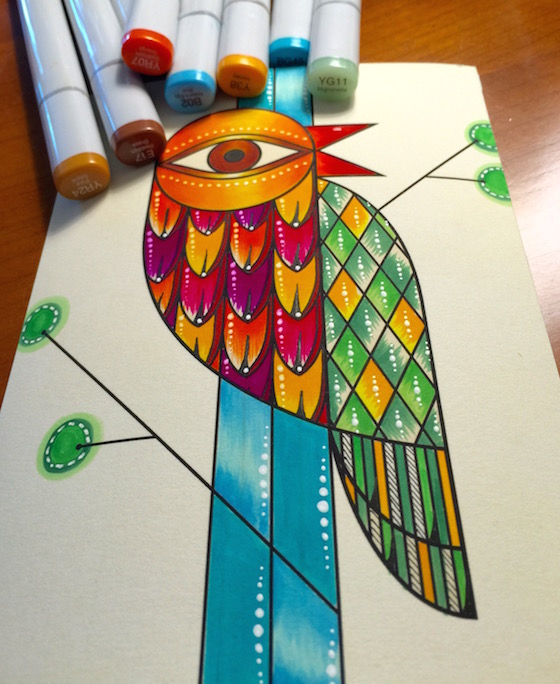 I picked this particular bird up in the booth at Modify Ink during a blogging conference. Back to my hotel room it went and I colored immediately ….so you can see why I was excited that Simon is selling the set of cards. That's it for today and I will look forward to seeing  you tomorrow ! Hugs, Kathy