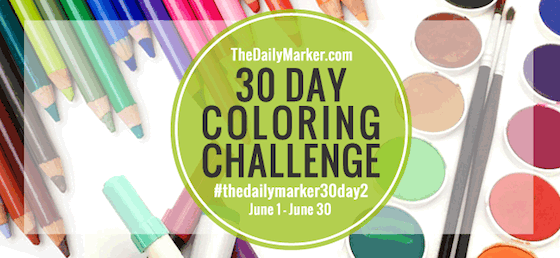 Hello Friends, Ack it's day 27 and I am nodding off as I edit this  post. We went to dinner with some friends and 2 drinks did me in. Dozing as I type.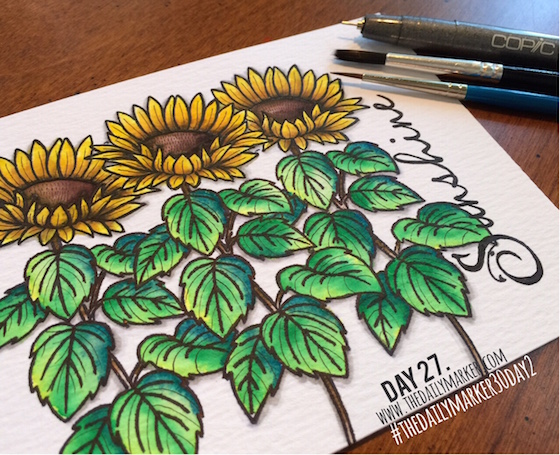 You all know I love flowers and this stamp set called, "Sunshine and Smiles" it's right up my alley.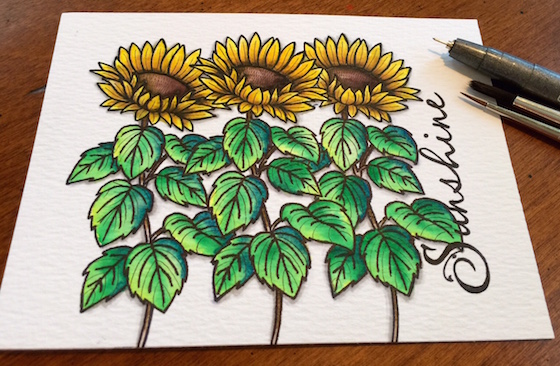 I filmed a video using some Zig watercolor brush markers and didn't have time to edit it. Blame it on posting daily but, I will get up up and let you know when it is. I used the .03 urber thin marker to add lines in each petal, leaf and the flowers center.
When the kiddos were little we were in France and pulled over on the side of the road to take photos in someones sunflower field. This stamp takes me way back 🙂
Short post today I am super tired and need some sleep. Have a happy and crafty weekend. Hugs, Kathy